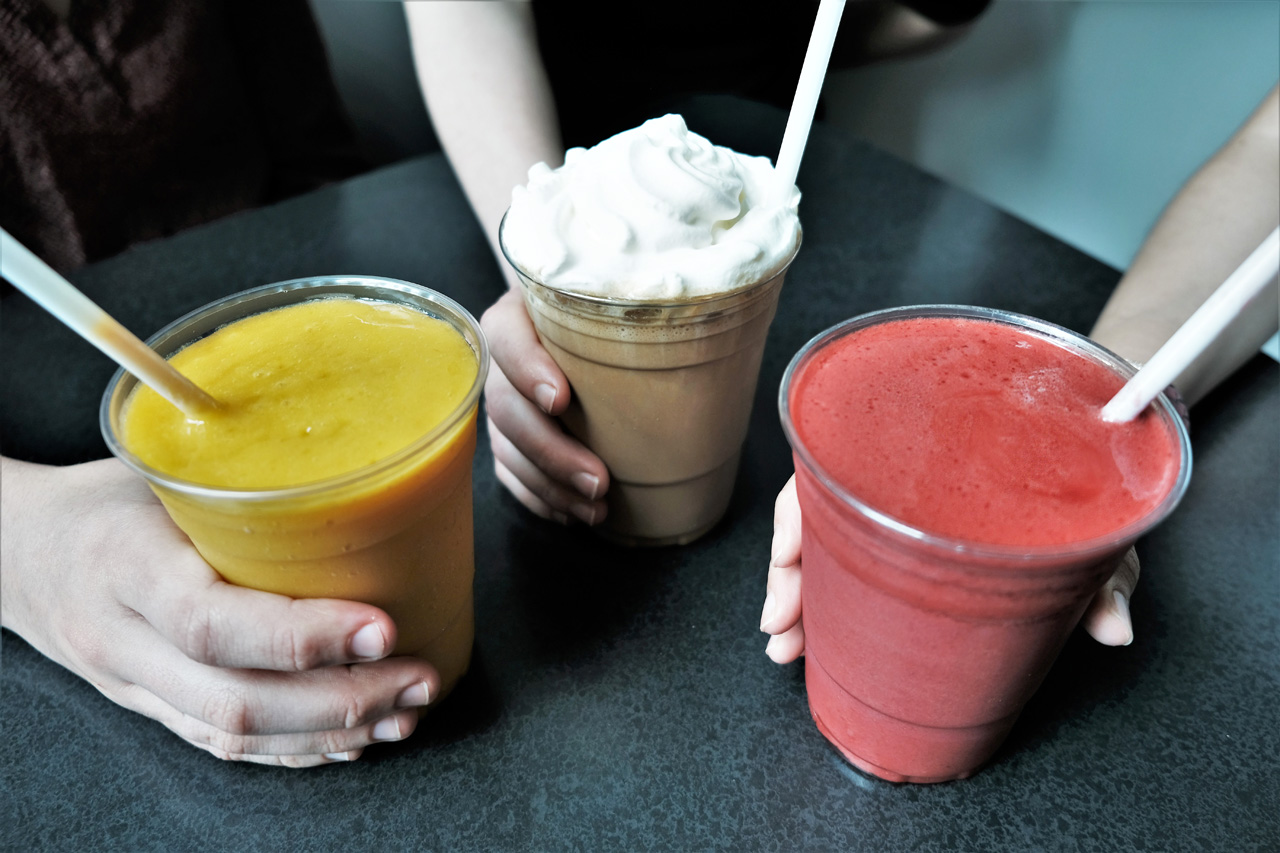 Summer isn't summer without some frosty blends for chilling. Stay cool with an all-natural fruit smoothie (Mango or Strawberry) or Cappuchillo (coffee frappé).
Frosty & Filling for Summer Chilling
As summer gets into full swing, everyone's fancy turns to sun, sand and slurping icy drinks. If you're seeking some refreshing and natural thirst quenchers that are both frosty and filling, our fruit smoothies and Cappuchillo are loaded with summer sip appeal. Make them your go-to choices for summer chilling.
Our 100% fruit smoothies can be enjoyed in two fun flavours – mango or strawberry, offering 4 servings of real fruit per beverage. Their goodness doesn't end there – they contain no artificial sweeteners, flavours or colours, and are free of gluten, dairy and preservatives…so you can stay healthy and refreshed throughout the dog days of summer in Vancouver! (more…)