Not a coffee drinker or wanting to change things up during the day?
then try our selection of loose leaf teas. Black, green or herbal, we have something for everyone. Already had too much caffeine today? Many of our teas are low in caffeine, or completely caffeine-free. You will find these teas in all of our stores, and an even wider selection in our Granville store. Our teas are also available for retail sale.
Learn more about tea with our tea know-how and fun facts.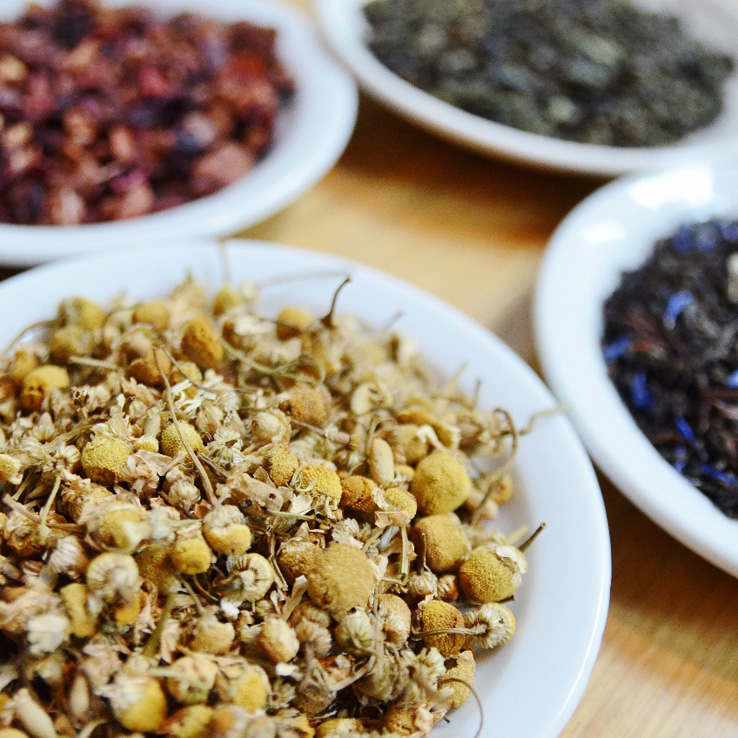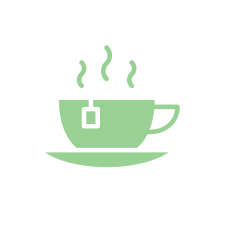 Green Japanese Bancha tea, mixed with Genmai hulled rice kernels and corn, produces a light-brown and slightly salty infusion. A whole new take on Bancha!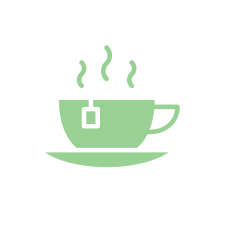 Made with young tender leaves, this tea has strength and a captivating fresh green tea aroma.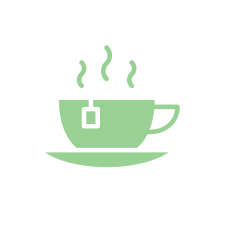 Naturally caffeine-free, its strong menthol flavor will invigorate your mouth. Excellent after meals.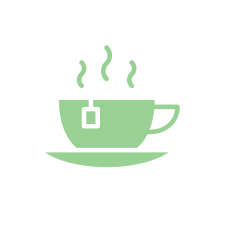 Jasmine flowers are picked in the morning and kept in a cool place for the afternoon. Tea leaves are then placed nearby for 4 hours to absorb the flowers' aroma for a delicate, well-balanced taste.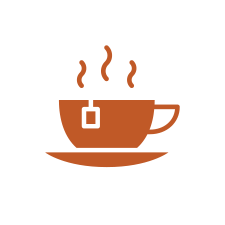 This classic English Breakfast is a blend of specially chosen teas from Ceylon, India and China, brought together to deliver a full-bodied and satisfying taste.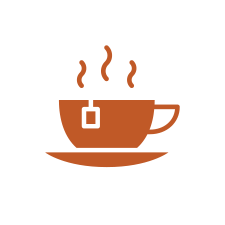 Malty taste with bold highlights, strong enough for early morning.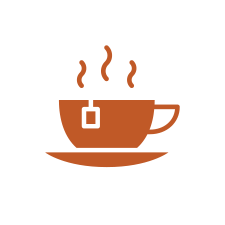 A secret blend of teas combined with Italian Bergamont oil revives the Earl Grey first enjoyed by England's dukes and duchesses in 1803. Discover the deliciously crisp citrus and spice notes this royal-caliber tea has to offer.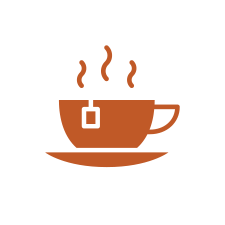 Carefully selected black teas provide the perfect backdrop for our spicy chai mix, creating a rich, fragrant drink designed to bring warmth and comfort to your day!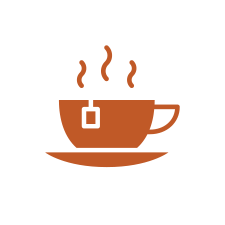 This Oolong tea is produced in the Province of Fujian, on the coast of the Anxi County in China. Its lightly cooked leaves emit a rich, floral fragrance. Its liquor is clear and smooth and its aroma is reminiscent of fresh orchids.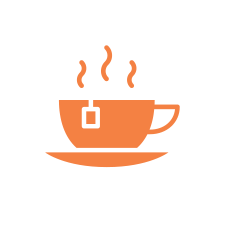 This caffeine-free, South African red herbal tea is from the Aspalathus Lionaris plant. Its red liquor resembles tea, and is rich in vitamin C and antioxidants.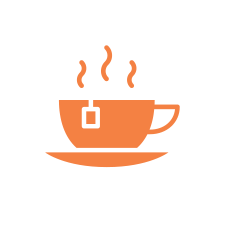 Chamomile is one of the most widely used herbs for its calming properties. It is an anti-inflammatory that encourages digestion and boosts the immune system. Its taste is sweet and herbaceous.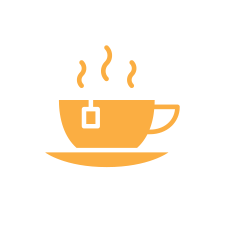 Indigenous to the cape of South Africa, Honeybush is used to make medicinal tea and as a substitute for regular tea. It has a pleasant, mildly sweet taste and honey-like aroma. It is also naturally caffeine free.