450 Granville Street, Vancouver, BC V6C 1V4
321 Water Street, Vancouver, BC V6B 1B8
130-1160 Davie Street, Vancouver BC J4Y 0k7
2655 Arbutus Street, Vancouver, BC V6J 3Y4
1598 West Broadway, Vancouver, BC V6J 5K9
970 George Street, Vancouver, BC V6A 2E2
738 Granville Street, Vancouver, BC
V6Z 1E4
970 George St, Vancouver, BC V6A 4K5
10299 University Drive, Surrey, BC V3T 0N3
5050 Joyce St, Vancouver, BC
V5R 4G6
1391 Richards Street, 
Vancouver, BC V6B 3G7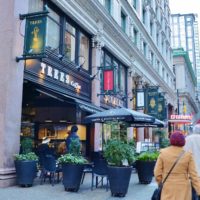 M-F 6am-10pm
Sat-Sun 8:00am-10pm
Holidays 8:00am-10pm
Our Granville Street location is the original cafe with euro-style decor and a bohemian vibe. It's a haven from the fast downtown pace and the perfect spot for meeting colleagues and catching up with friends. Take a break from work, shopping or sightseeing to enjoy our selection of organic coffees, teas, cheesecakes, sandwiches, smoothies and baked goods. Downtown goers love this location for breakfast, lunch, evenings and everything in between. Relax on our idyllic outdoor patio – great for people watching!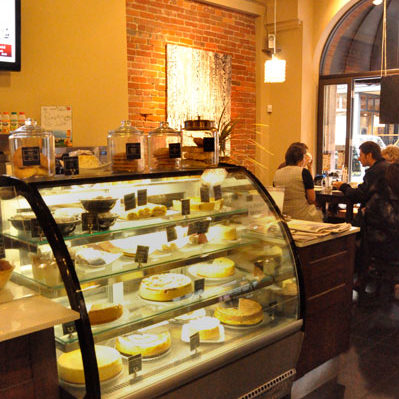 Mon 7am-9:30pm
Tue – Fri 7am-10pm
Sat 9am-10pm
Sun 9am-9:30pm
In the popular and trendy downtown district of Gastown, our cozy cafe is located in the historic Hudson House (circa 1895) and next to the world-renowned iconic Gastown Steam Clock. While you enjoy a coffee and slice of cheesecake, you'll be treated to the clock's famous chime and whistle of the Westminster Quarters.
Enjoy the comfy seating, free wifi, do some work or simply watch the world go by. Grab a coffee to go, a sandwich or slice of cheesecake, enjoy the bright and calm atmosphere. We welcome meetup groups. Just ask our staff for details.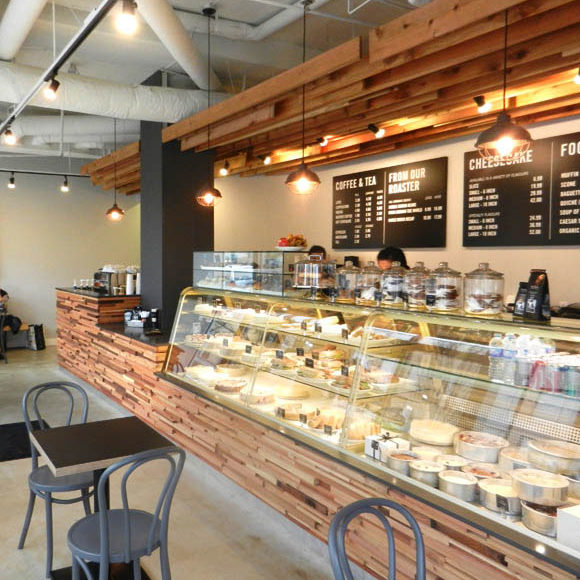 M-F 7am-9pm
Sat-Sun 8am-9pm
In the vibrant neighbourhood of Kitsilano, our cafe is located on Arbutus Street, between 10th and 11th Ave (one block south of West Broadway). The cafe is next to the quaint Arbutus Walk community with lovely greenways and peaceful parks, such as the Rose Garden and Kettle Yard Park. At this bright and cheery cafe, you can always find an eclectic mix of students, young professionals, retirees and everyone in between. This location is also where we make our famous cheesecake every day!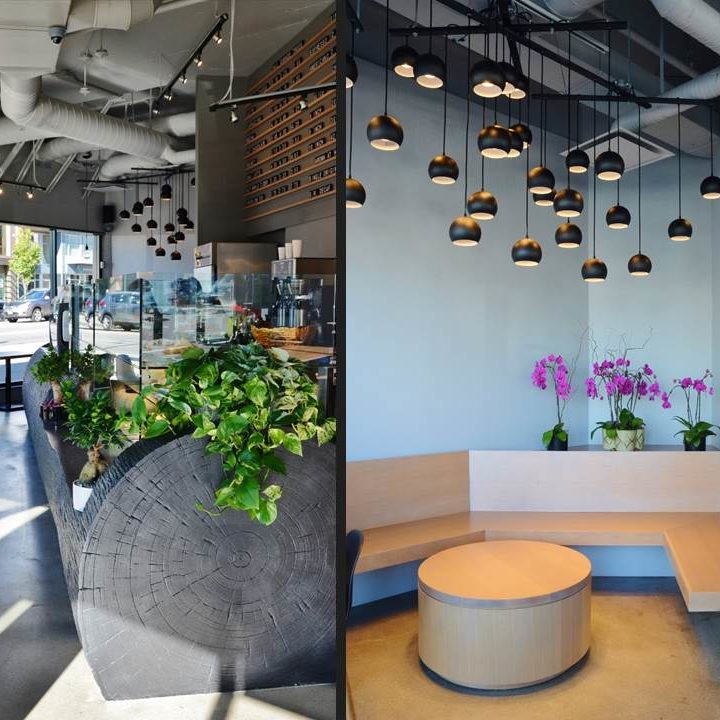 M-Th 7:30am-9pm
F 7:30am-10pm
Sat 7:30am-10pm
Sun 9am-9pm
Our newest Trees Organic cafe is located in South Granville, a vibrant dining/shopping district in the Fairview neighbourhood of Vancouver. Situated on the buzzing corner spot of West Broadway and Fir Street, our cafe is conveniently close to key bus routes. South Granville is home to some of the best lifestyle boutiques, home decor shops, art galleries, restaurants, bistros and bars in the city. There's ample seating for everyone – from a cozy nook and a grand communal table to an outdoor patio. And, in honouring the trees, the centerpiece of the cafe is a beautifully designed and sculptured tree log counter.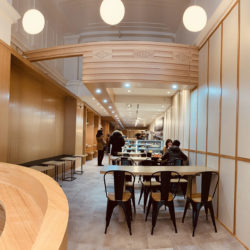 Mon-Fri 7:00am-10:00pm
Sat-Sun 8:00am-10pm
Holidays 8am-10pm
Our newest Trees Organic cafe is located in Granville St, right on the heart of Downtown. Situated on the buzzing corner spot of Granville and West Georgia St, our cafe is close to Vancouver City Center Skytrain station and many bus routes. .