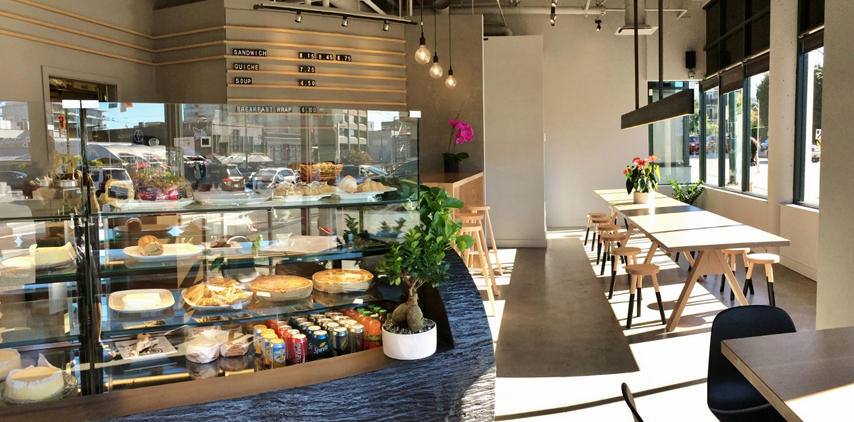 A brand new Trees Organic Coffee & Roasting House is now open in South Granville, a vibrant shopping-dining-entertainment neighbourhood in Fairview. Opened as our 5th location in Vancouver, Trees Coffee South Granville is ideally situated at the junction of West Broadway and Fir Street, an easy hop to an array of art galleries, fashion boutiques, home décor shops, Granville Island, and the Stanley Industrial Alliance Stage.
Our newest Vancouver café is set to be one of the best go-to-hang-out coffee corners in the neighbourhood with a harmonious blend of contemporary décor, laid-back vibe, warm hospitality, free wi-fi, and Trees' signature line-up of organic coffee, cheesecake and other edible delights.

Coffeehouse Team
The collaborative duo behind Trees Coffee South Granville is Fiona Chen (Franchise owner) and Hoi-Sin Wee (Café Manager). Joining forces, they are bringing to life their mutual passion for managing a coffee shop. Fiona comes from a successful advertising/marketing background in China, while Hoi-Sin has extensive experience in the hospitality industry, particularly in hotel management.
They're most excited about being part of the Trees Coffee family, and sharing quality food/drinks that are dependably delicious paired with exceptional hospitality. Their goal is to offer a neighbourhood coffeehouse that provides a welcoming and relaxed ambiance for socializing or working. Like our other Vancouver cafes, cheesecakes and organic coffee (fair-trade, single origin) will feature prominently at this new location; but they will also offer a selection of organic teas.

Minimal-Modernist Café Design
The new 35 seater café boasts a cheerful, modern space that was inspired by a minimalist but abstract interpretation of Vancouver's beautiful natural surroundings. Wood elements are at the forefront of this simple aesthetic approach to the interior's design. Clean detailing, a sleek menu board and unique light installations are key features in what the café's architect calls 'minimal-modernist' décor. With floor-to-ceiling windows, there's also plenty of year-round natural light inside. A broad assortment of seating is available to everyone – from a cozy nook and a grand communal lounge table to an outdoor patio. With so many comfortable options, you can't help but linger over your coffee.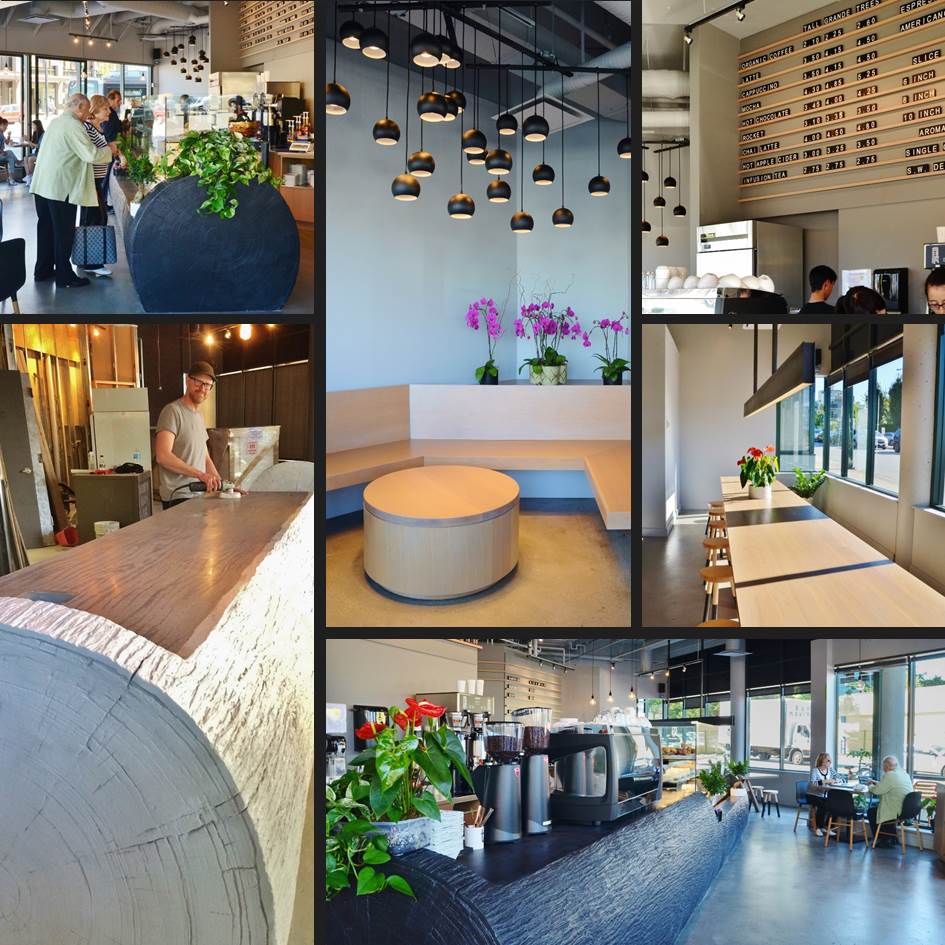 In honouring trees, the centerpiece of the cafe is a beautifully designed and sculptured 20 foot, concrete tree log counter. It is the creation of Trent Hutton from Wavestone Sculpture. Trent tells us that the log is one of the bolder and more playful contemporary designs that he has worked on. The tree counter was nature-inspired by the multitude of logs resting on Vancouver's beaches. It was hand sculpted on-location out of concrete, then textured, polished and painted. You'll notice the ends of the log showcase a realistic saw cut design.
South Granville Neighbourhood
For 20 years, Trees Organic Coffee has been serving up organic coffee, cheesecake and other edible treats that Vancouverites and visitors love in Gastown, Yaletown, Kitsilano and Downtown Granville Street. Now we're excited to offer a fresh new cafe in one of Vancouver's most notable communities and shopping-dining destination, South Granville, where you're spoil for choice with fashion, furniture, fine art and fabulous food! Whether you live in the 'hood or visiting, we look forward to serving you at our new coffeehouse!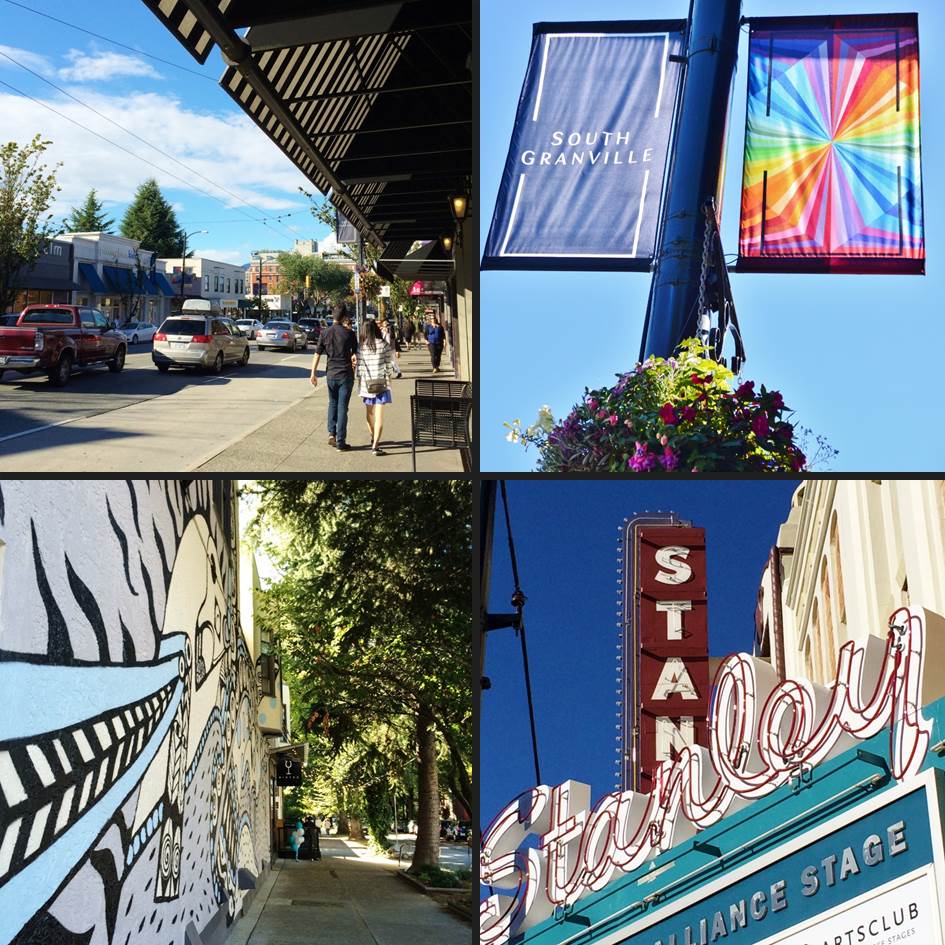 Trees Coffee South Granville
1598 West Broadway
(West Broadway & Fir Street)
Vancouver, BC V6J 5K9
Tel: 778.379.4050
broadway@treescoffee.com