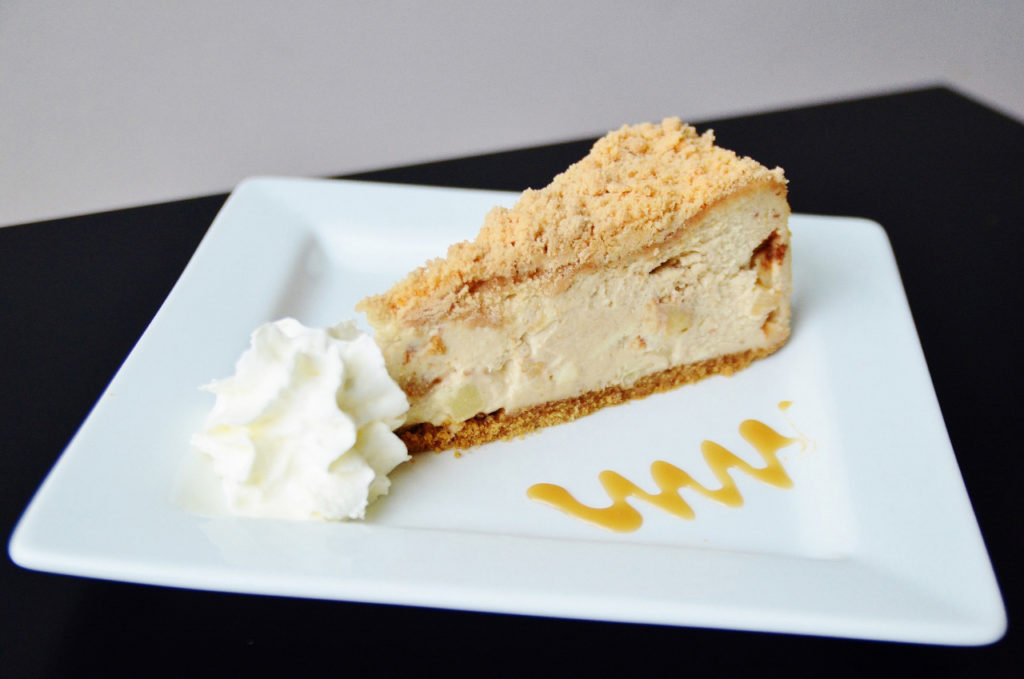 Get rolling into September with our current feature – Apple Crumble Cheesecake – that celebrates one of early fall's favourite fruits. With its smooth, sweet-tangy apple abundance, we think this deliciously distinctive end-of-summer cheesecake speaks for itself!
Fall-Perfect Dessert
As the saying goes, it's not fall without an apple dessert. With apples at their best during this time of year, it's only fitting to bring back our widely admired Apple Crumble Cheesecake. It embodies the very best of a classic Apple Crumble but with cheesecake flair. We start with crisp Granny Smith apples and marry them with our luscious cheesecake recipe, along with a touch of spice from cinnamon and nutmeg. A streusel topping, graham crust and tender apple morsels provide a delightful balance to the silky-smooth filling. The fusion of flavours and textures in our cheesecake—soft, crumbly, sweet, tart, spicy —makes it a simply irresistible fall-perfect dessert. This cheesecake is what apple cake dreams are made of!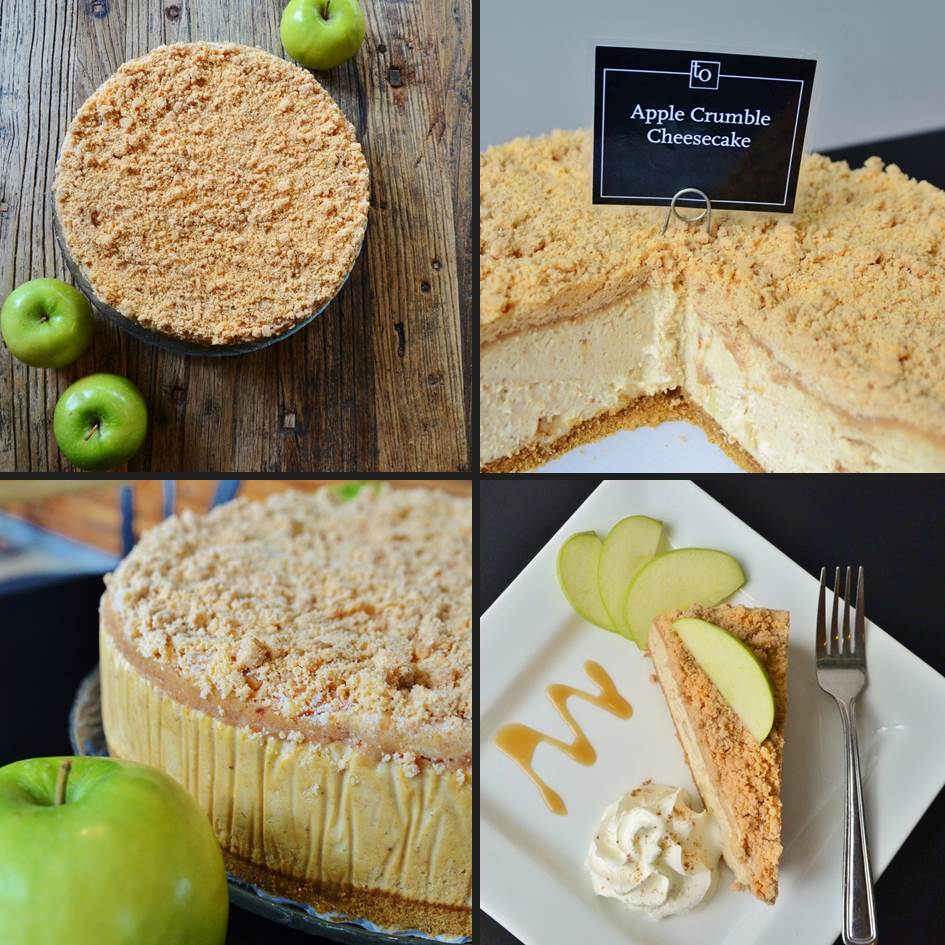 Apple Crumble Origin
The classic Apple Crumble, widely considered as a pudding, is originally a traditional English dessert. It was invented during the 2nd World War due to the harsh rationing of ingredients. In order to make food go further, the dessert was made with stewed apples and topped with a crumbly mixture of margarine, flour and sugar, then baked until the top was crispy.
Our Apple Crumble Cheesecake is far from traditional. Its creamy cool apple-inspired character makes it a must-try indulgence in the true sense of the word.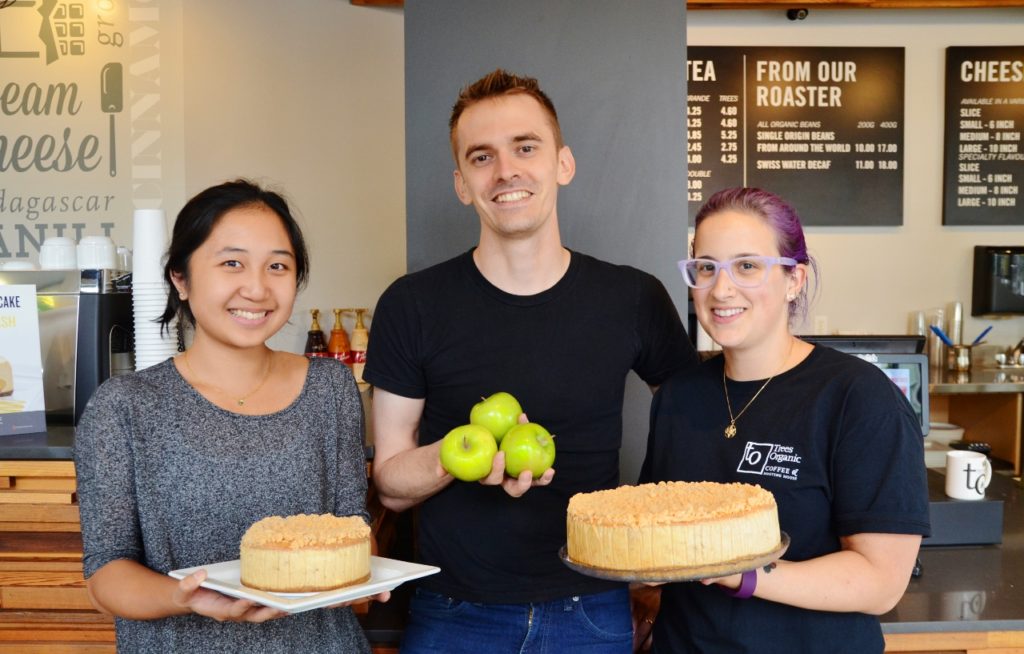 As summer blends into fall, enjoy the Apple Crumble Cheesecake along with our eight regular made in-house cheesecakes. All are available in 3 sizes (6″, 8″ or 10″) and by the slice at five Trees Organic Coffee & Roasting House cafes in Vancouver!