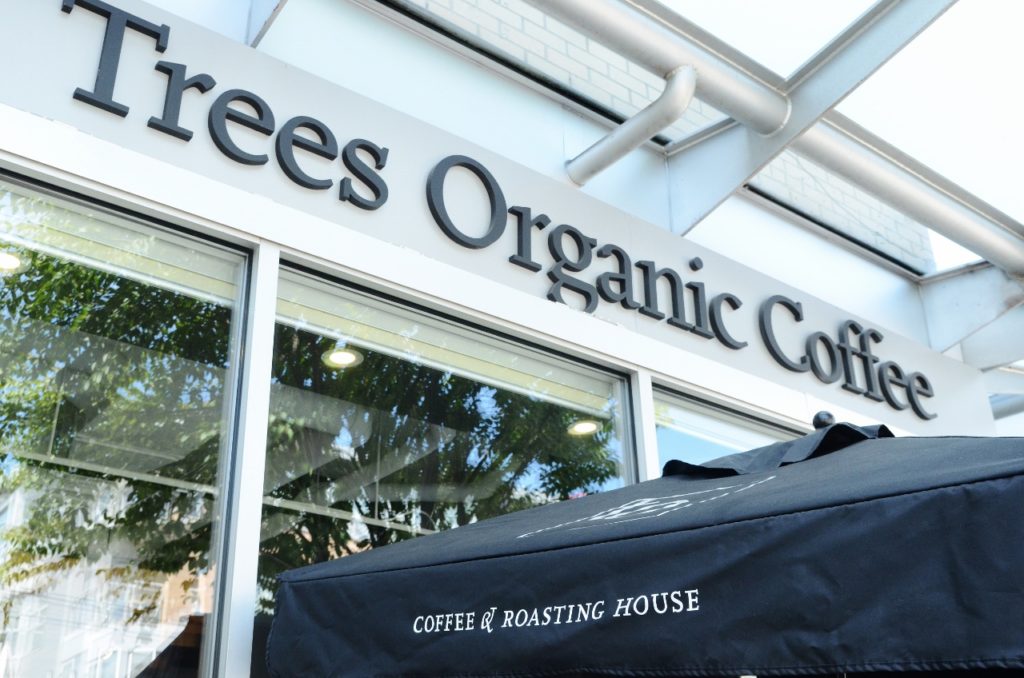 Make your end-of-summer-holiday transition easier with 8 coffee shop life hacks from Trees Organic Coffee & Roasting House! As the fall approaches, so does your normal busy work or school filled lives. Getting back into the swing of things after the summer wanderlust can be a bit uneventful, but we've got some fun, practical life hacks to help your coffee life stay on track and get you jumping for soy…lattes!
Breakfast On-The-Go
We all ha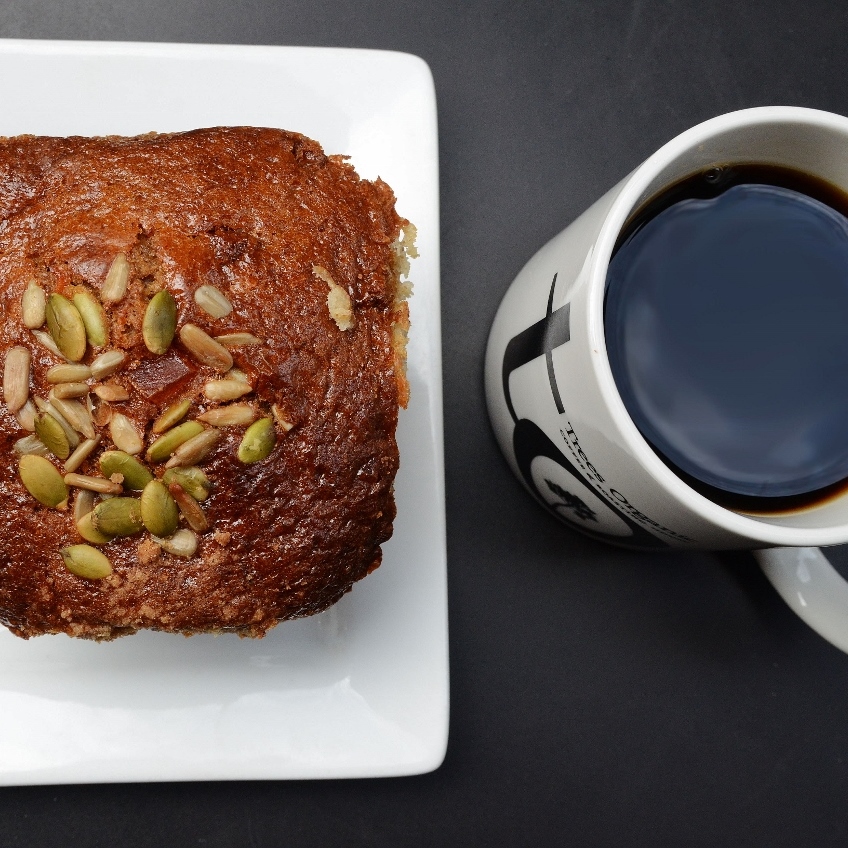 ve those busy days where we can't seem to find the time to make breakfast but breakfast is the most important meal of the day! Make the start of your day easier all around with one of our freshly baked muffin and a tall organic coffee? Every morning you can pick up this tasty special combo for only $3.33 + tax before 10am! Offer valid at participating locations.
Bring Your Own Cup to Save Up!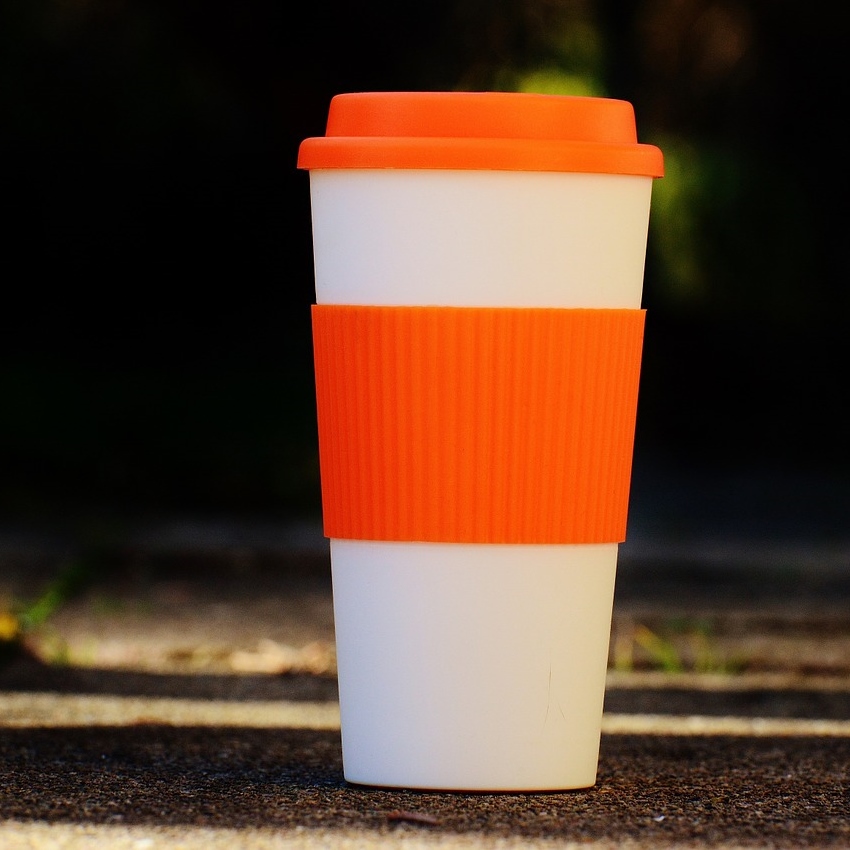 Every penny counts when you're trying to recover from summer holiday spending. Bring your own travel mug on your way to work or school and we'll fill it up with one of our organic brews for the price of just a tall organic coffee, no matter the size of your mug! And just to make you feel extra awesome about it, bringing your own cup produces less waste and is good for our beautiful planet! Valid at participating locations.
Budget with a Trees Organic Gift Card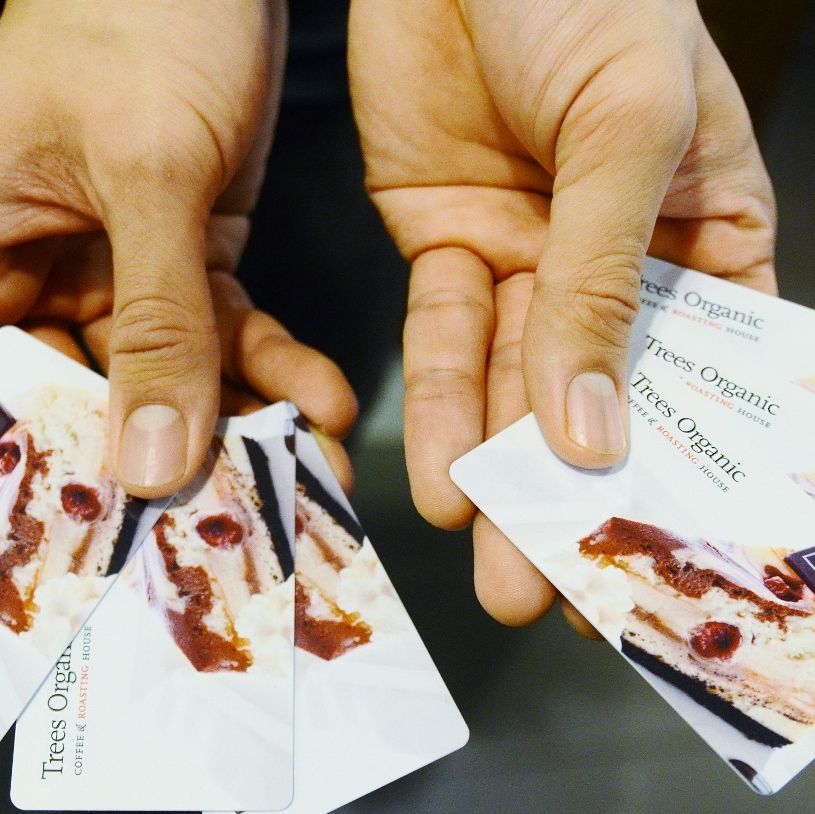 Budgeting can be hard at the best of time! Luckily, we have the perfect budgeting tip for you – use a Trees Organic gift card! All you have to do is set out your weekly or monthly budget for coffee and preload it onto your Trees Organic Card. This will help you avoid the temptation of overspending, stay on budget and keep organized. And, registered gift card holders have additional deals and perks from time to time!
Frequent Coffee-ers Get Rewarded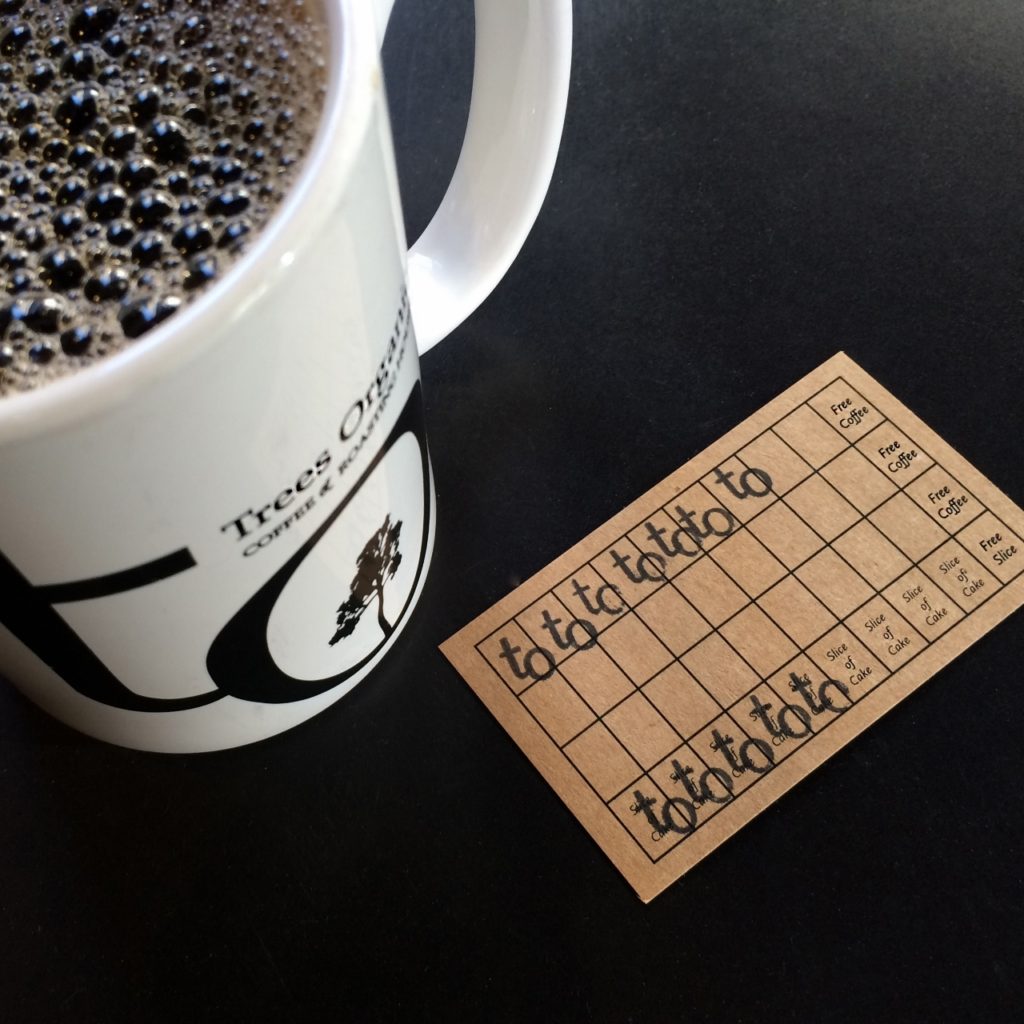 Since you like us so much and we like you so much, we call for rewards all around! For every 9th coffee or cheesecake you purchase, you get the 10th one free! Just pick up one of our frequency cards on your next Trees Organic Coffee visit and start collecting those stamps at any of our 5 Vancouver coffeehouse locations.
Free WIFI in the Coffice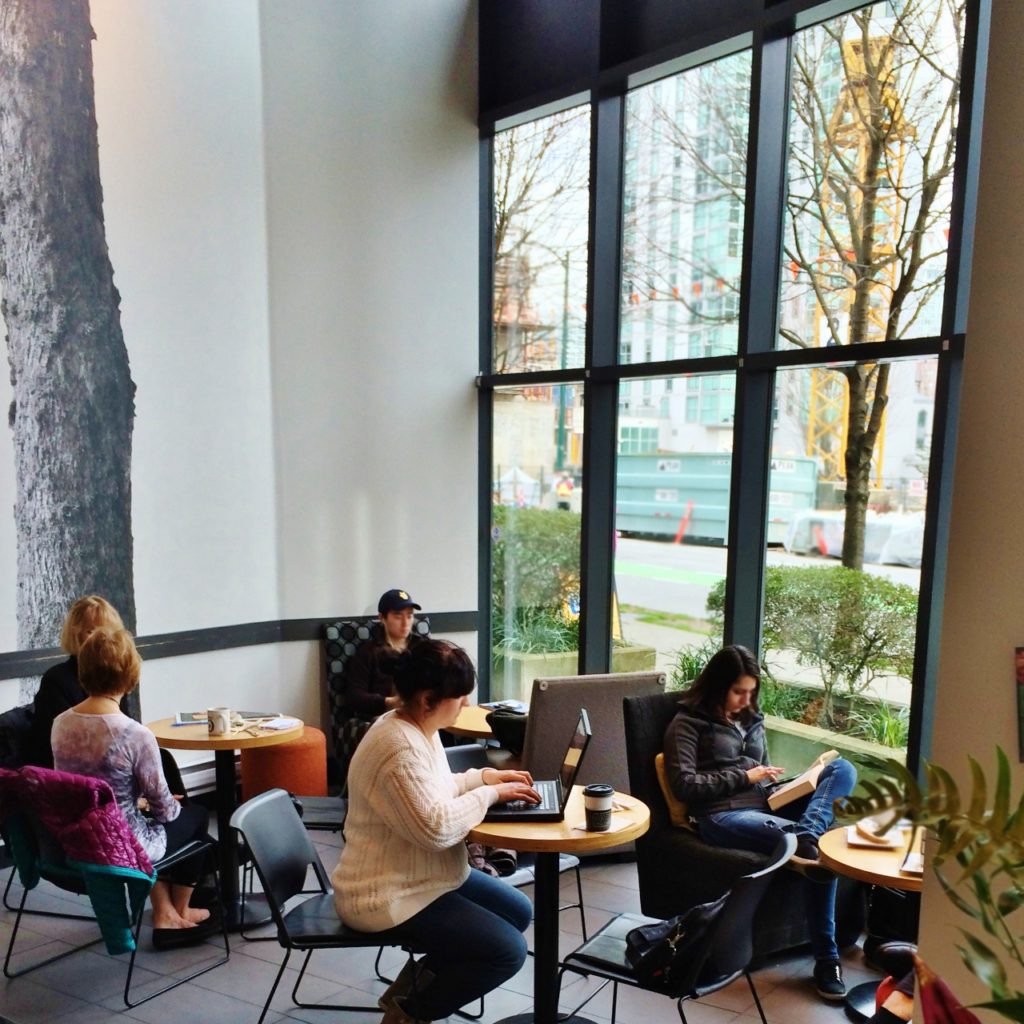 Sometimes you just need a change of scenery from your regular work or study routine, and that's a good time for the coffice (coffee shop office). We hear you and wanted to let you know that our coffee shops all offer free WIFI and comfortable working environments! The next time you're setting up a study group, team meeting or have a project to finish, get the job done by enjoying organic coffee and edible treats at any of our 5 cozy café locations in Vancouver! By the way, we hear that cheesecake really boosts productivity.
Maximize Your Coffee Power!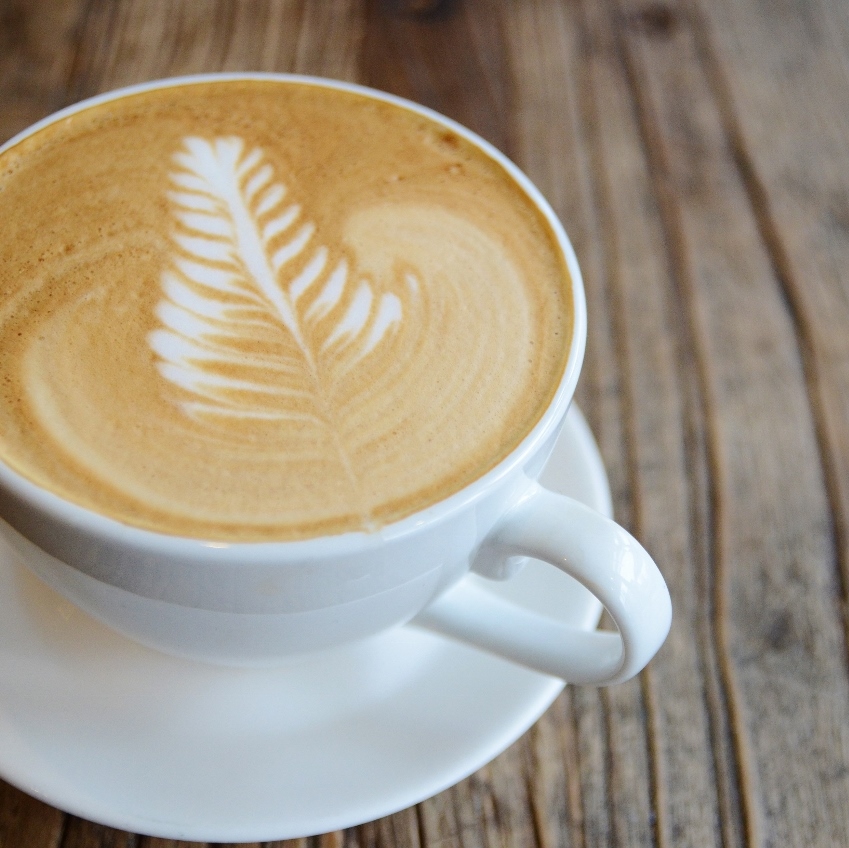 Did you know that your body naturally releases an energy-boosting hormone called cortisol at about 7am, noon and 6pm every day? Make the most of your organic coffee by sipping that energizing liquid at times when your body isn't making its own energy-booster. Try drinking your java between 9:30-11:30am and 1:30-5pm when your cortisol levels are low to maximize your coffee power!
Cut Down on Sweeteners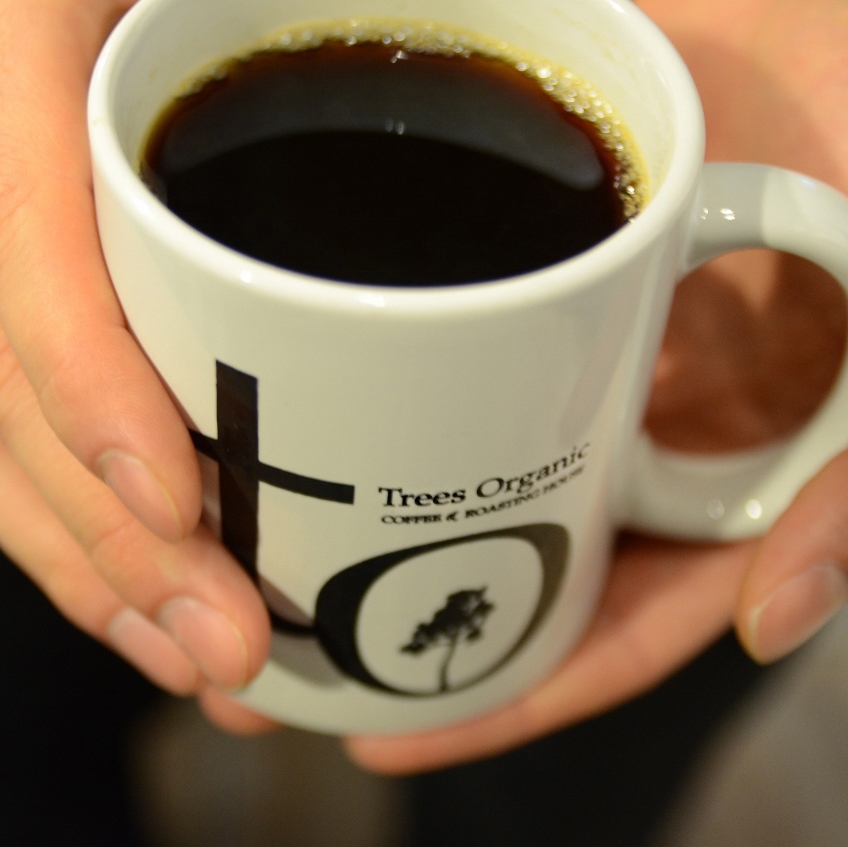 Adding sweeteners to your coffee can fill your with unnecessary sugar. Try using cinnamon in your coffee to add some flavour and desired sweetness instead of using sugars or artificial sweeteners. Give it a try the next time you pick up your organic coffee! If you grind your organic beans at home, you can try adding cinnamon, lemon zest or even chocolate to add some extra sweetness and skip the cream and sugar.
Keep Your Coffee at Home Fresh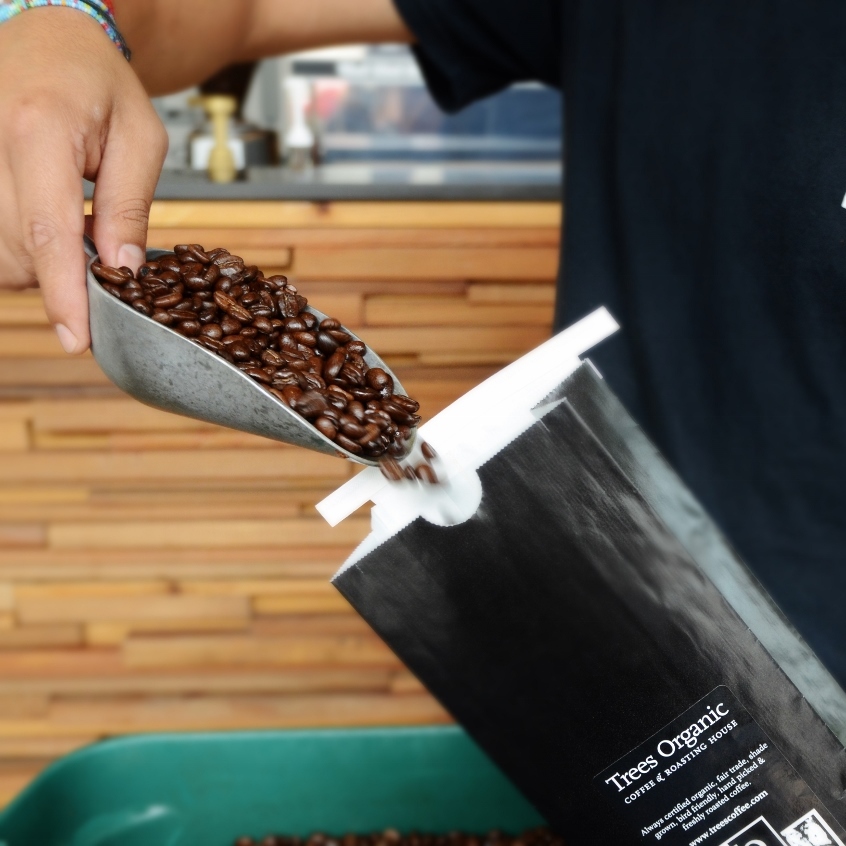 For those who like to brew at home, we've got you covered! Pick up a bag of our fresh roasted, organic coffee beans (ground or whole) to brew and drink at home. We roast our coffee daily and in small batches to ensure ultimate freshness. Store your coffee at home in an opaque and airtight container at a cool or room temperature for maximum goodness. See 5 tips and steps for brewing better coffee at home. When you're done with your grounds, don't throw them away! You can repurpose them by using them as garden fertilizer, compost, an odour absorber around home, and even as a skin exfoliant!