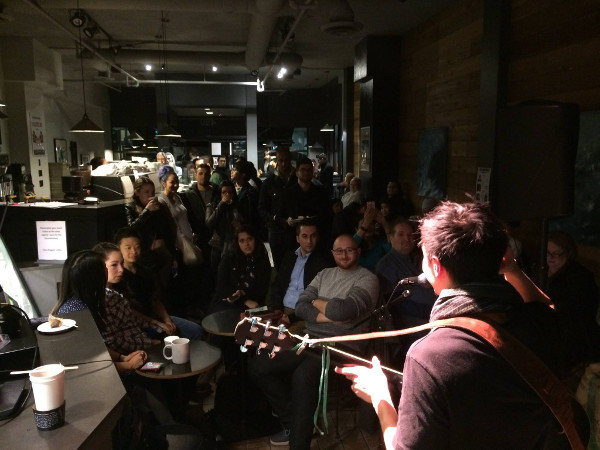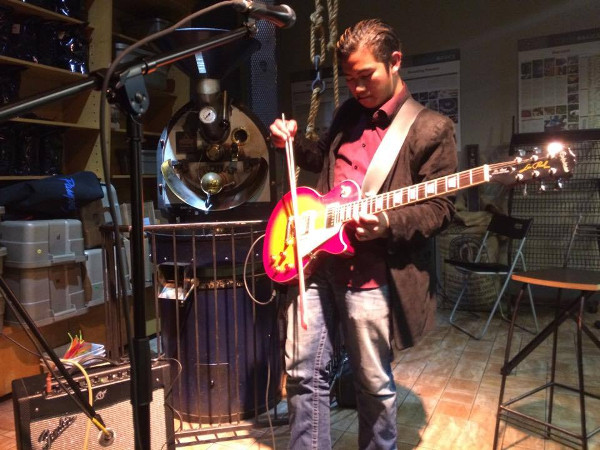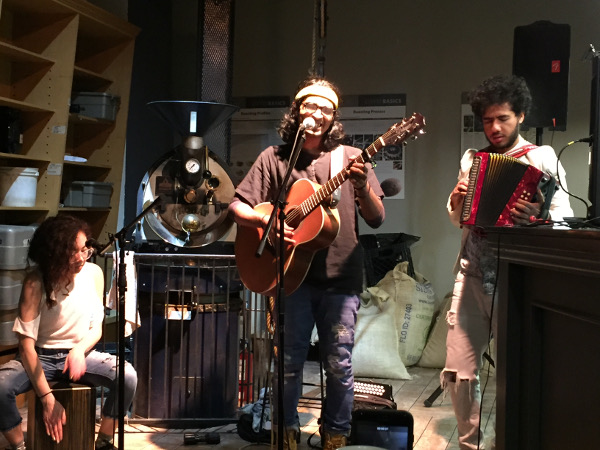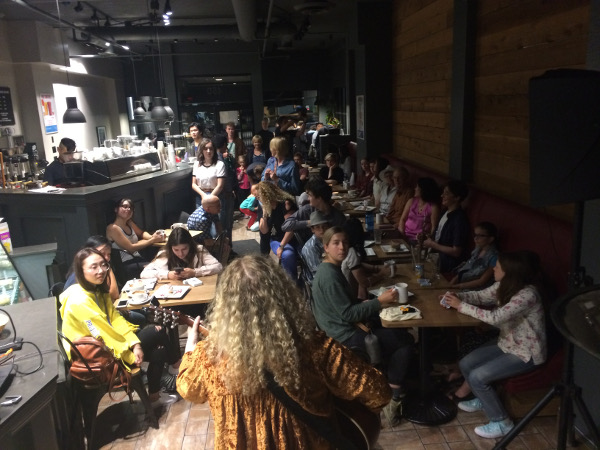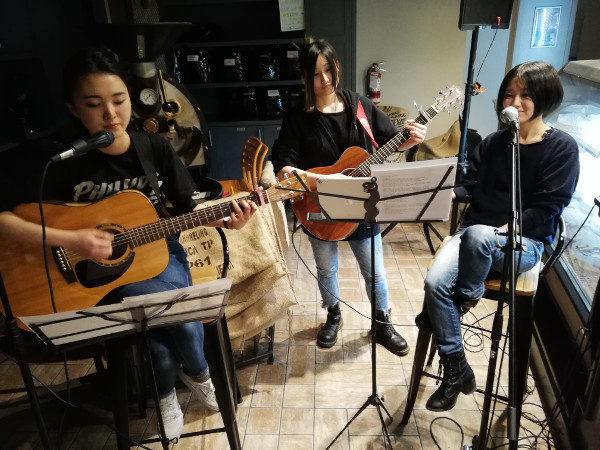 TREES ORGANIC is a cafe/restaurant & live music venue located right in the heart of downtown Vancouver at 450 Granville Street.
Friday night is an original artist showcase that runs from 8 to 10 pm. Solo performers & groups, mostly local but often touring from all over the world. Dan Mangan, Carly Rae Jepsen, Wanting Q & Hannah Georgas all had either their first, or earliest gigs here. See below for a list of upcoming acts.
Thursday night is our all-ages open mic night. It is one of the most popular & long running in the city. 
Check out the Open Mic page for more details.
Contact Marq DeSouza for Friday night booking enquiries or any questions regarding the open mic.
Here's a great newspaper article with more info/background on us. TREES MUSIC NIGHTS.
Check out this recent podcast interview with the host of our long-running music nights, Marq DeSouza. Marq discusses his career in the Vancouver scene and goes behind the scenes to tell how our popular 'Thursday Open Mic' & 'Friday Concert Series' are run. Listen at the link… https://omny.fm/shows/make-a-scene/marq-desouza
DECEMBER 6
Scott Crompton  
DECEMBER 13
Kids with Cellos & Co.
DECEMBER 20
DECEMBER 26/27
NO MUSIC NIGHTS
January 2/3
NO MUSIC NIGHTS
January 10
January 17
January 24
January 31
February 7
February 14
February 21
King George Secondary Student Showcase  
February 28
Cherie Summers