organic, fair trade, single origin
Coffee beans
freshly roasted on premise.
All our coffees are 100% organic, naturally shade grown and bought at fair trade terms.
And, we offer single origin coffees because we are passionate about providing distinct flavour experiences! We roast our organic coffee beans to provide optimum flavour, which means that we vary our roast to bring out the best of the bean.
Beyond Fair Trade – Cafe Femenino
Fair trade is great, but the Cafe Femenino Movement ensures more money goes back to the women coffee farmers to provide assistance with social and economic programs in their communities.
Coffees listed below with "CF" are purchased through the Cafe Femenino Program.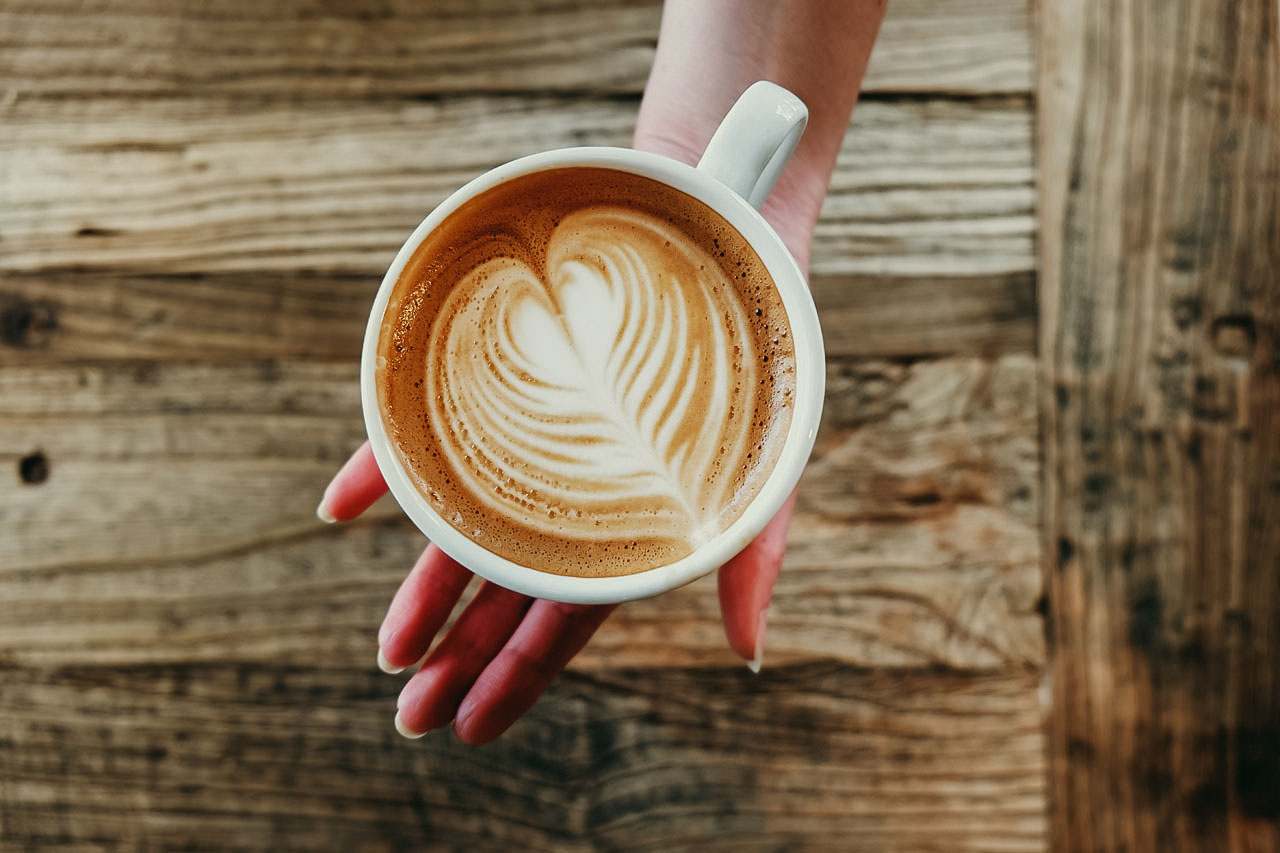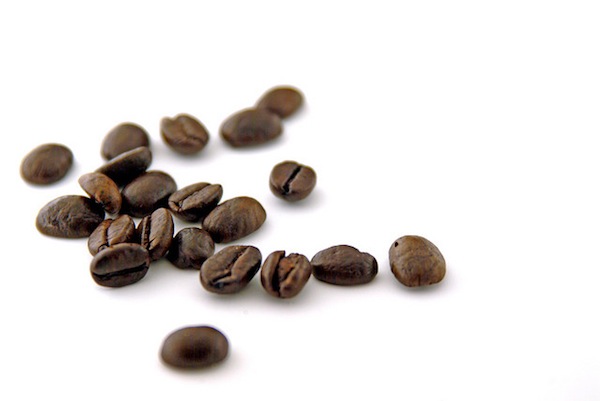 Single Origin Organic Coffees from Around the World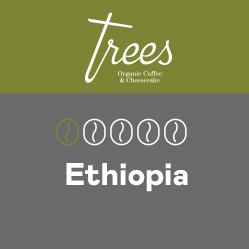 light Roast; delicate lemon, floral and tea, sweet flavour and aroma
Region: Chiapas
Variety: Heirloom Varietals
Elevation: 1,700m – 2,200m
Process: Washed, Sun-dried
Certification: Fair Trade, Organic
Flavour Notes: Complex, Fruity, Tea, Floral, Lemon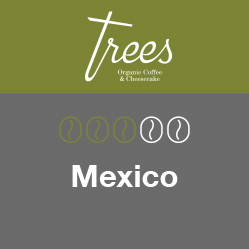 Medium Roast; creamy and well-rounded with a smooth body
Region: Chiapas
Variety: Typica, Mundo Nuovo
Elevation: 1000m-1700m
Process: Wet Hulled
Certification: Fair Trade, Organic
Flavour Notes: Dark Chocolate, Roasted Nut and Stone Fruit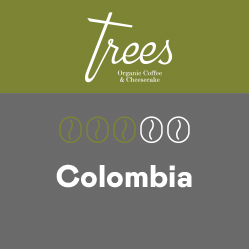 Medium Roast; sweet and smooth with a nice, light acidity
Region: San Pedro, Gaitania, Planadas, Tolima
Variety: Caturra, Typica, Castillo, Tabi
Elevation: 1600m
Process: Dried on Enclosed Mesh Beds and open elevated Patios
Certifications: Fair Trade, Organic
Flavour Notes: Raspberry, Peach, Apple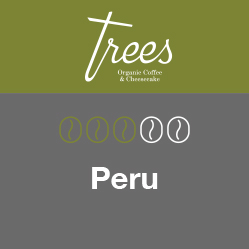 Medium Roast; sweet and smooth, medium body with nice acidity
Region: Amazonas, Cajamarca
Variety: Bourbon, Caturra, Typica
Elevation: 1250m-1800m
Process: Washed, Patio Dried
Certifications: Organic
Flavour Notes: Milk Chocolate, Molasses, Red Apple, Sweet Lemon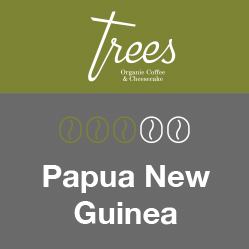 DISCONTINUED - AVAILABLE WHILE STOCK LASTS
Medium Roast; honey sweet with a full, syrupy body
Region: Korofeigu, Bena, Eastern Highlands
Variety: Arusha, Blue Mountain
Elevation: 1400m-1900m
Process: Washed, Sun-Dried on Patios
Certifications: Organic
Flavour Notes: Earthy, Spicy, Milk Chocolate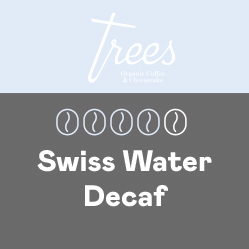 Medium-Dark Roast; full-bodied, smoky and smooth
Founded in BC, Swiss Water Process of Decaffeination is a 100% Organic, chemical free process that uses water to remove caffeine from the bean.
Certifications: Organic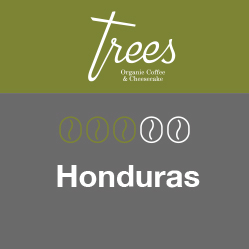 Medium Roast; rich and creamy with a lot of body
Region: Marcala, La Paz
Variety: Caturra, Catuai, Typica
Elevation: 1500m-1800m
Process: Washed, Dried on Raised Beds
Certifications: Organic
Flavour Notes: Cocoa, Caramel, Stone Fruit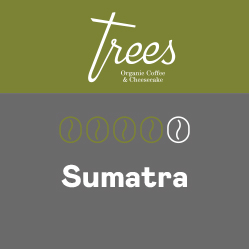 DARK ROAST; CREAMY AND WELL-ROUNDED WITH A SMOOTH BODYMEDIUM-DARK ROAST; SMOKY, SPICY AND FULL-BODIED
Region: Takengon
Variety: Catimor, Typica
Elevation: 1200m
Process: Giling Basah
Certification: Organic
Flavour Notes: Dark Chocolate, Caramel, Cherry, Sweet Tobacco