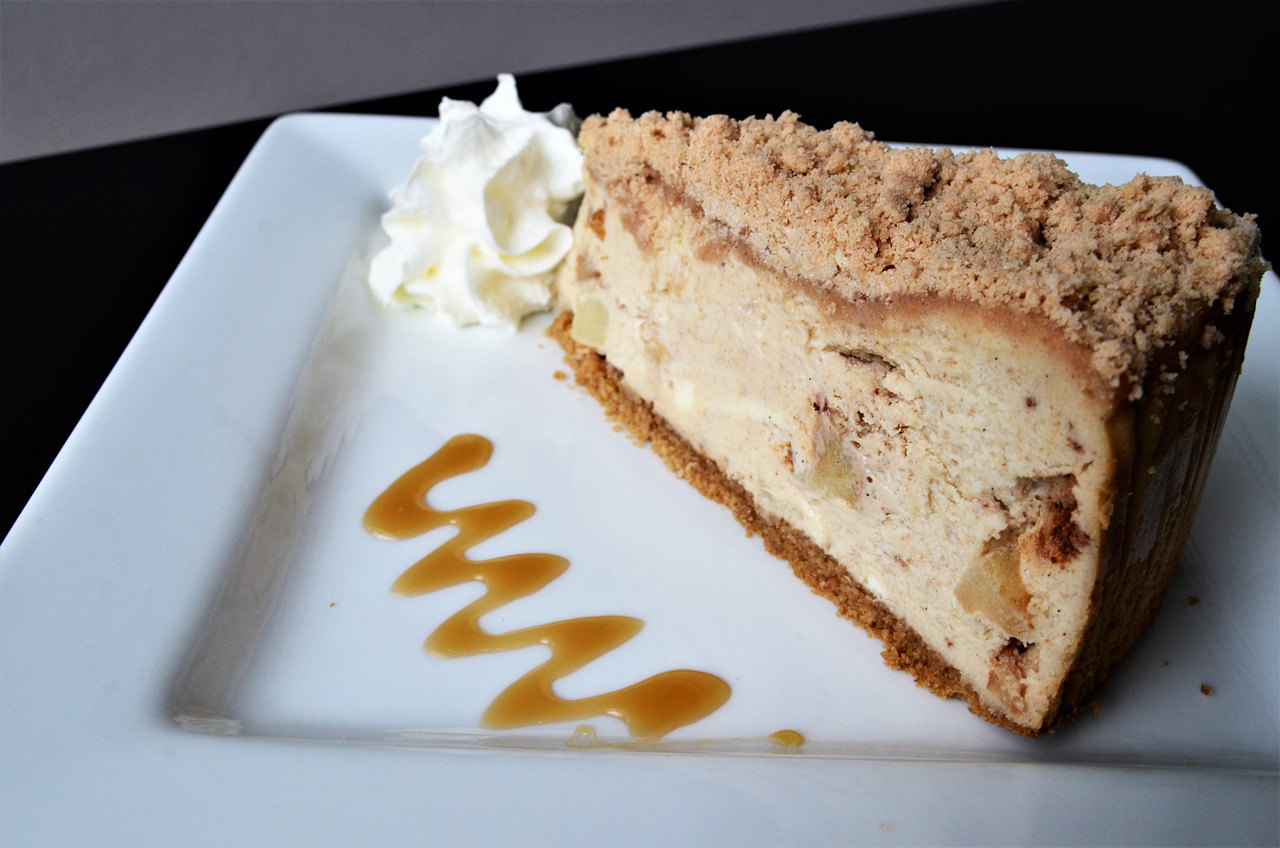 We can't think of a better way to launch into September than with our current feature – Apple Crumble Cheesecake. This irresistible dessert, made with sweetly-tart apples and a touch of spice from cinnamon and nutmeg, is fit for fall comfort!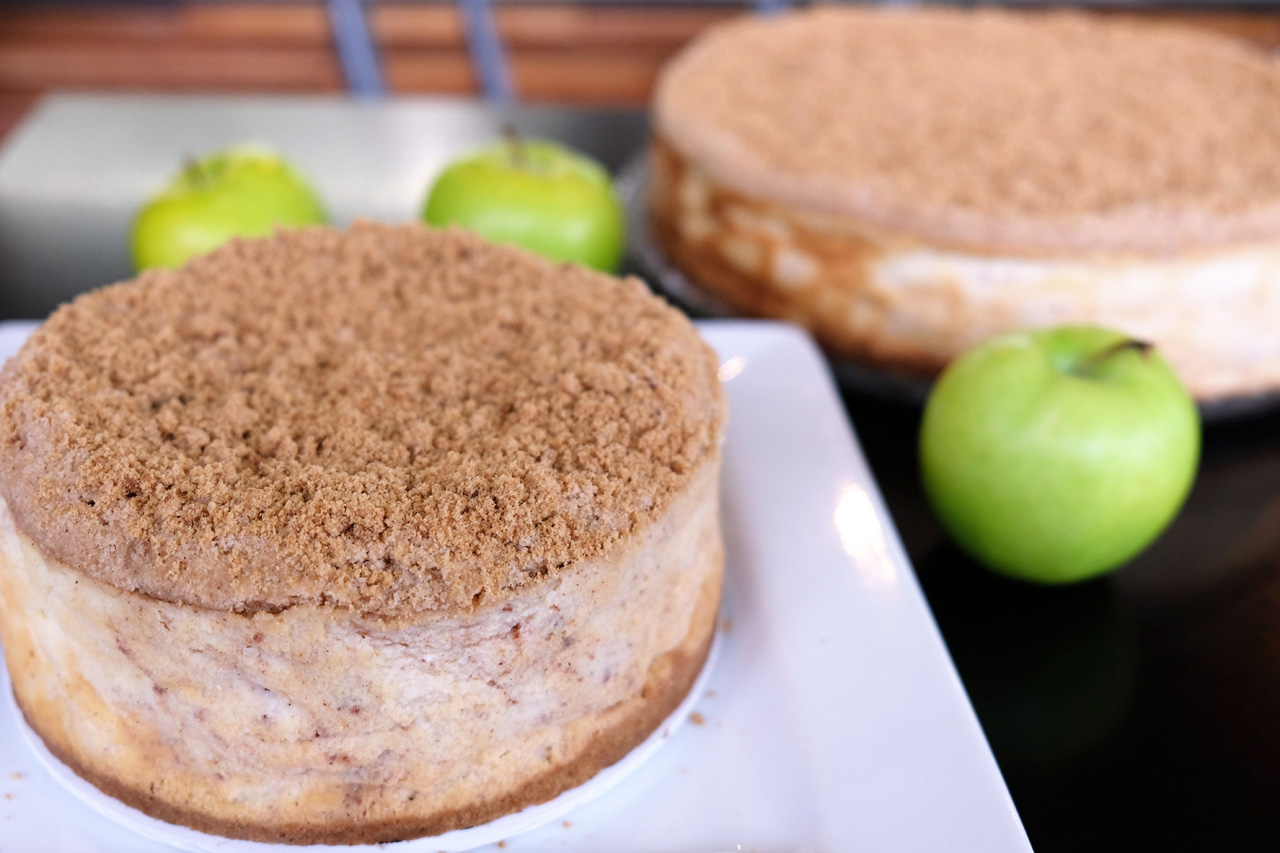 Classic Apple Crumble But With Cheesecake Flair
There's something about the tradition of apple desserts at this time of year that, by no mistake, marks the end of summer and brings us extra comfort. And, going hand-in-hand with the best of the season is our Apple Crumble Cheesecake. Inspired by the tried and true classic apple crumble, this cake is made with crispy Granny Smith Apples combined with cinnamon, nutmeg and our silky-smooth cheesecake filling. A generous topping of streusel and a drizzle of caramel sauce adds the final touches to this must-try apple cheesecake. It's the perfect dessert to embrace all the things we love about fall comfort!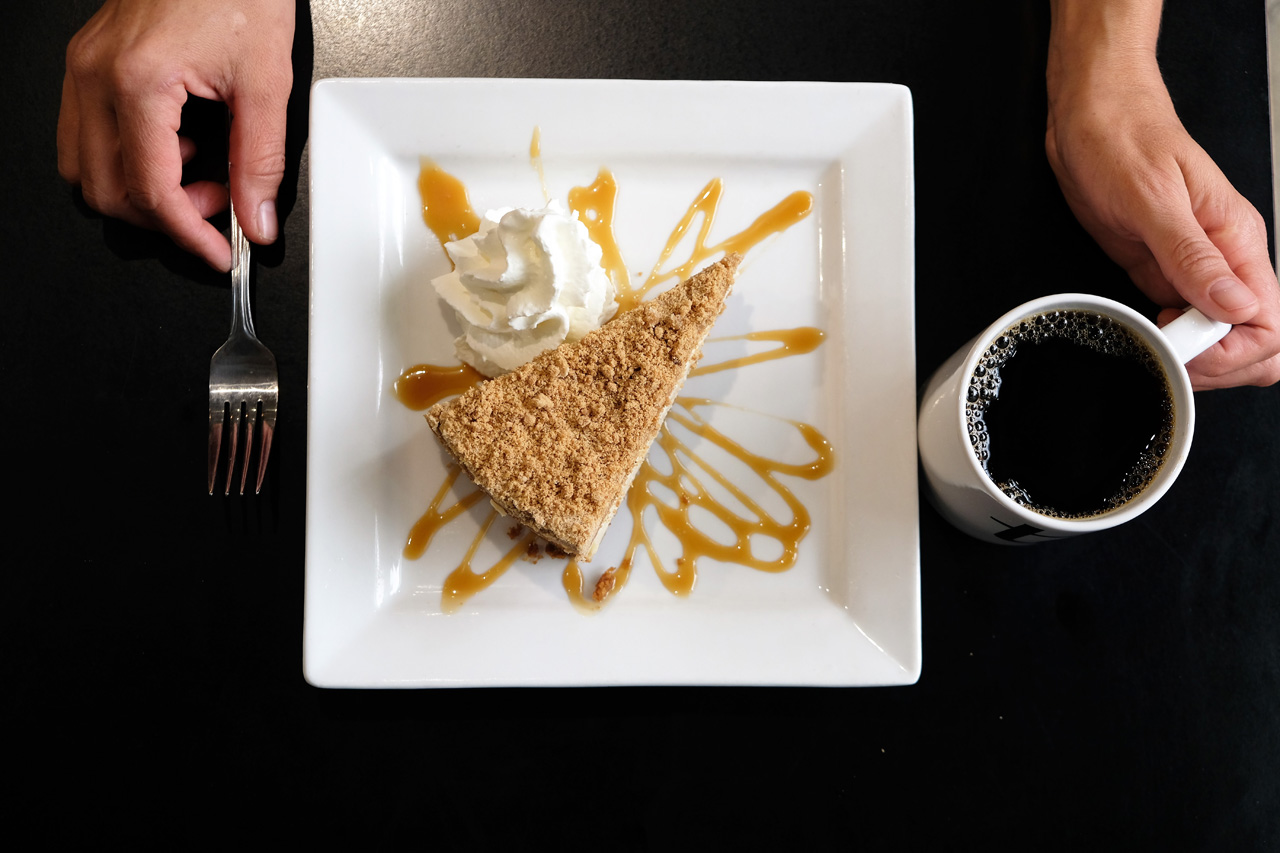 Make the smooth transition into September by enjoying and sharing our Apple Crumble Cheesecake, available as slices or as a whole cake in 3 sizes (6″, 8″ or 10″) at five Trees Organic Coffee & Roasting House cafes in Vancouver!