Yes, there is such thing as National Cheesecake Day, and this is not the first time we celebrate. It may not be an official holiday like Christmas or Easter, but it's a day to celebrate our love for cheesecake
Join us on July 30th, 2022
Calling all cheesecake lovers! Come help celebrate National Cheesecake Day on July 30th with our cheesecake special offer. One day only at participating Trees Cheesecake + Organic Coffee locations. The promo is on a "first-come, first-served" basis and while supplies last (details below).
On July 30, 2022, prep your appetite and sweet tooth, and get ready because this is going to be the ultimate cheesecake celebration! Help us to share the cheesecake love and spread the word about this amazing one-day offer, online and offline! Better yet, grab your friends/family and come on in munch on some serious Vancouver desserts. We'll be waiting and so will our cheesecakes!
Vancouver's Best Cheesecake

We are proud to say Trees Organic Coffee has been considered time and time again to have the best cheesecake in Vancouver. We couldn't have done it without the support of our beloved coffeehouse friends. Thank you!
Choose from a selection of our much-loved cheesecake flavours, including our summer specialty – Mango Splash. Get into the spirit and treat yourself to a slice or two or three to discover your new favourites. Even better, enjoy them more when combined with our popular organic coffee or summer drinks!
Cheesecake Flavours to Love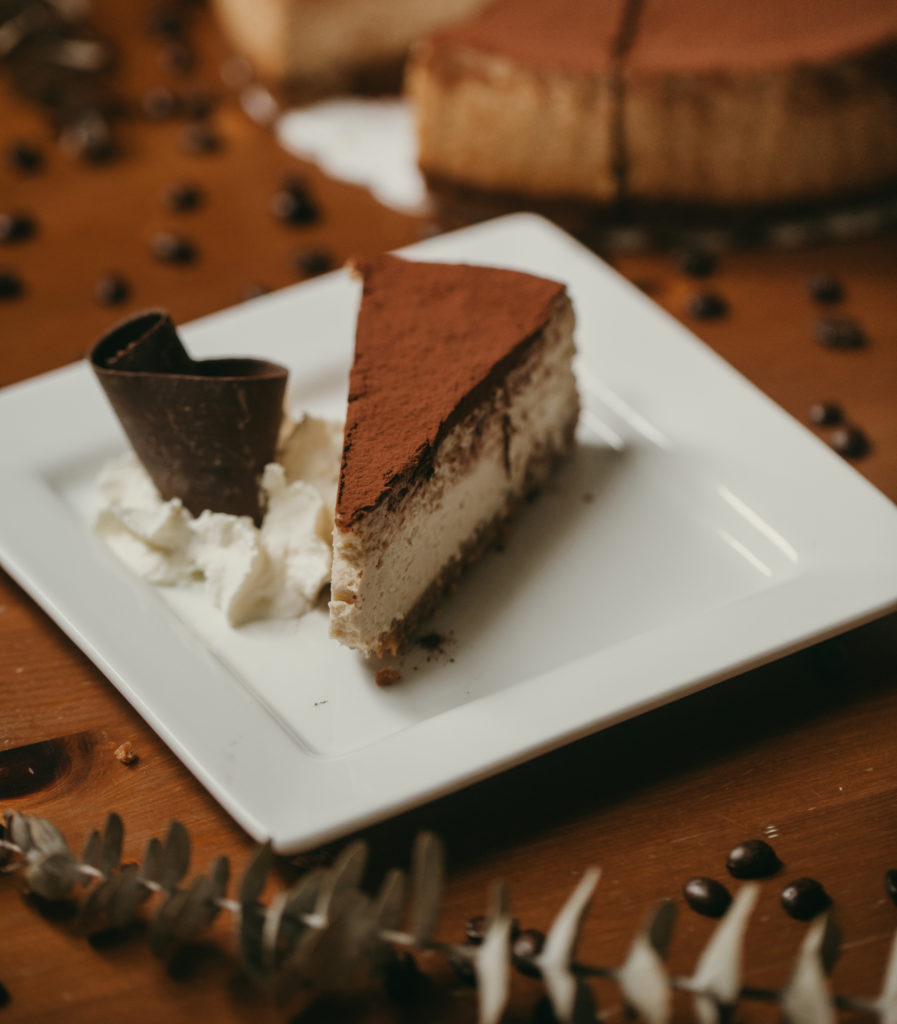 On National Cheesecake Day, choose from the flavours New York Style, Blueberry, Tiramisu and Mango. Promotion will be supported while supplies last!
For one day only, on Saturday, July 30, 2022, cheesecake slices and 6" cheesecakes will be discounted
Cheesecake Slice: $7.95 -> $5/Slice (limited 5 slices per customer)
6" Whole Cheesecake: $33 -> $25/cake (limited 1 cake per customer)
Limited stock. Promotion valid while stock lasts. If we don't have the flavour, there won't be rainchecks
Cheesecakes are not discounted when ordered before July 30 for pick-up on July 30, those will be charged full price and must be paid in advance
Cheesecakes ordered on July 30 for pick-up in the future will be charged full price, even if paid on July 30
There are no same-day cheesecake reservations
Delivery is not available at this time
The promotional price point is only valid on cheesecakes currently in stock, and the participating flavours
Limited to 5 slices per customer and/or 1 6″ cheesecake per customer