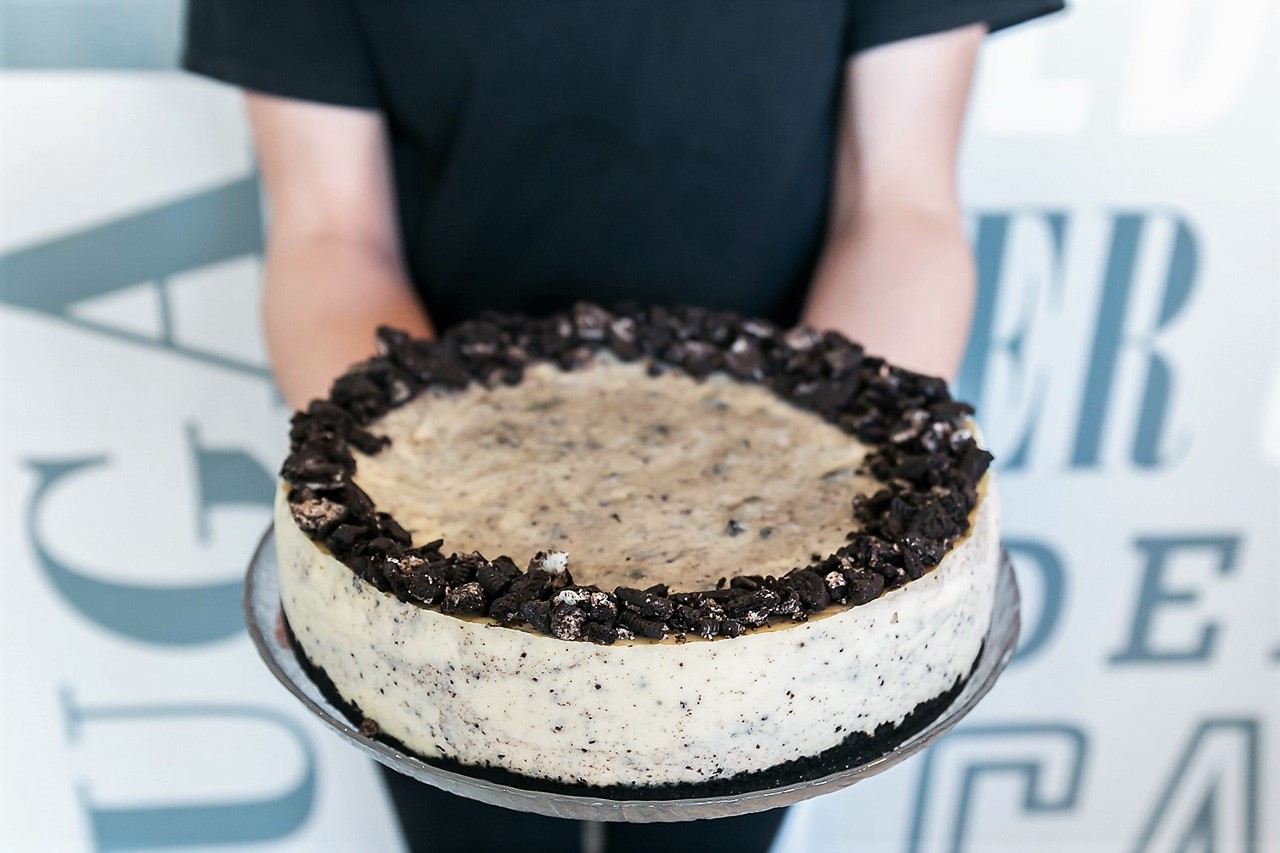 The popular Oreo Cheesecake is here, and the excitement can hardly be contained! Our current feature cheesecake is squeal inspiring and jump-up-and down inducing with its Oreo-Yumminess! Made for the pure joy of Oreo cookies, with their crunchy chocolate wafers and filling of sweetly-smooth frosting, this fan favourite dessert will have you smiling ear to ear!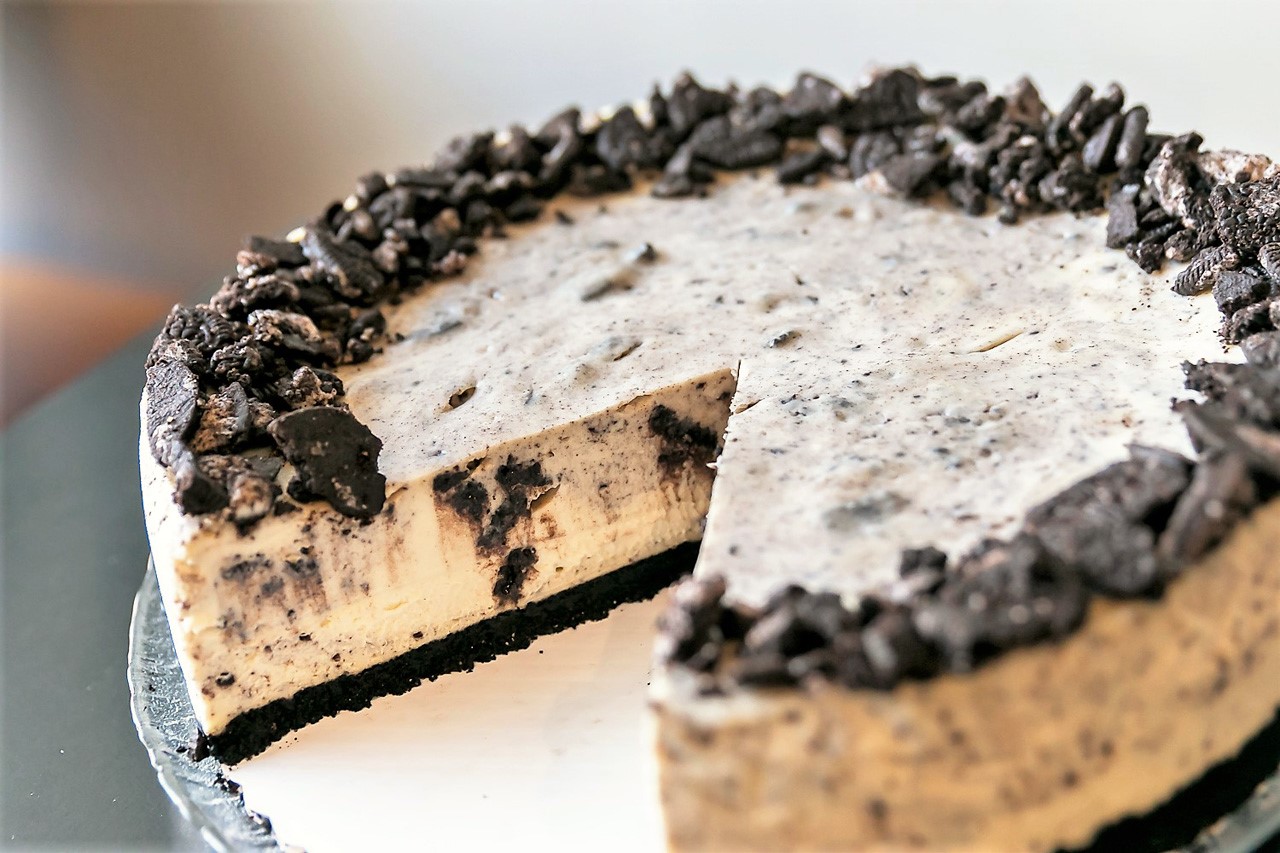 A Cheesecake You'll Crush Over
You'll be crushing on this mouthwatering, creamy cookie dessert that has everyone wildly excited. Just when you thought Oreo cookies couldn't get any better…. cookie meets cheesecake! Our cheesecake with Oreo cookies crumbled and folded into our finest signature cheesecake filling will elate you with every bite. At the base is a chocolate crust, and there's a crown of Oreo cookie chunks to top it all off. This is Oreo-Mania you'll be sweet for!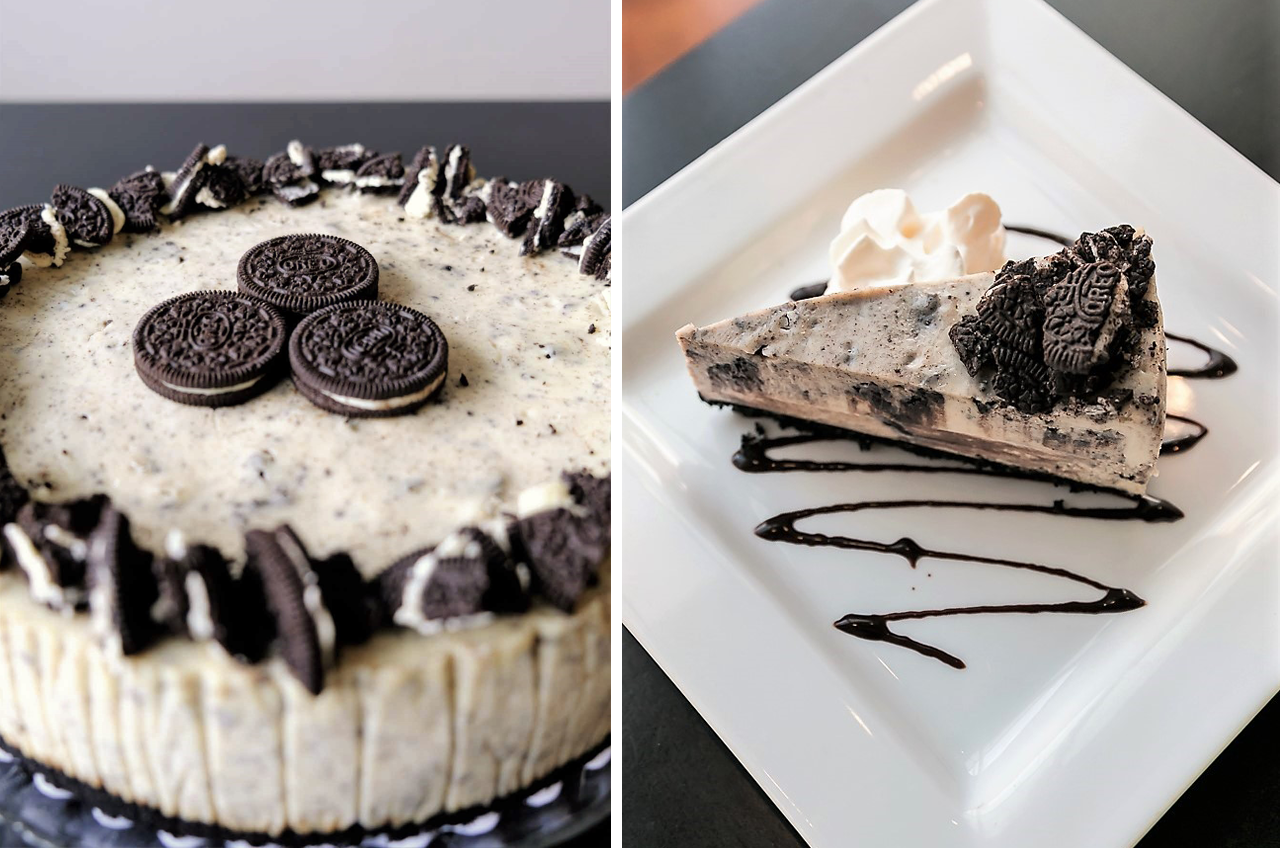 For a fun Oreo-good-time, share the excitement with your family and friends. Enjoy a slice at our cafes or take a whole cake out with 3 sizes to choose from – 6″, 8″ or 10″. The Oreo Cheesecake is made at our in-house bakery and is available at all Trees Organic Coffee & Roasting House locations.