Calling all dessert enthusiasts and Ferrero Rocher Cheesecake devotees!
This festive season, unwrap the gift of pure indulgence with our daily-baked Ferrero Rocher Cheesecake. Also, crafted with passion and precision in our kitchen daily, this cheesecake is a limited-time luxury. Available exclusively in November and December!
Ferrero Rocher Cheesecake = A Freshly Baked Dream
Every Ferrero Rocher Cheesecake begins its journey in our kitchen, where we mix the creamiest premium cream cheese with the unmistakable taste of Nutella. But we don't stop there. We crown each slice with a whole Ferrero Rocher chocolate, elegantly seated on a luxurious chocolate whipping cream base.
When Nutella and Ferrero Rocher unite in our freshly baked cheesecakes, the result is nothing short of a dream. Our kitchen becomes a workshop of wonder, churning out these slices of paradise eagerly waiting to be part of your holiday memories.
Daily Baked, Daily Delight
Our skilled pastry chefs rise with the dawn to blend, bake, and create the freshest Ferrero Rocher Cheesecakes imaginable. With every ingredient measured to perfection, we ensure that each slice offers freshness and flavour.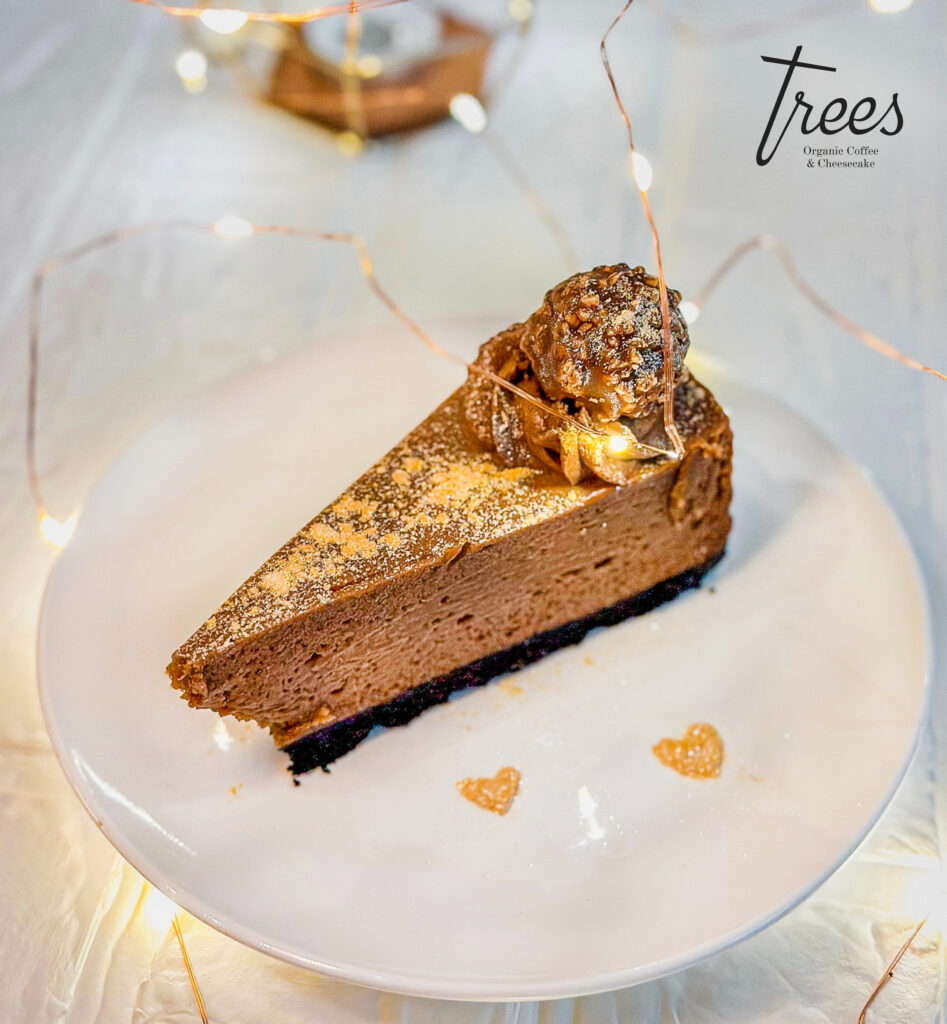 Get Your Fresh Slice of Happiness
Remember, our Ferrero Rocher Cheesecake isn't just a dessert—it's an experience, freshly prepared daily for your utmost enjoyment. As the holiday season twinkles with joy and cheer, ensure you have the freshest, most delectable centrepiece on your table.
So step into our shops to behold the art of fresh dessert creation firsthand, and ensure you reserve your cake today. Moreover, treat yourself to our daily-baked Ferrero Rocher Cheesecake, and elevate your holiday celebrations.
Join us in celebrating the holidays with a slice baked fresh, just for you, every day!
Do you want to know all our flavours? Click here.