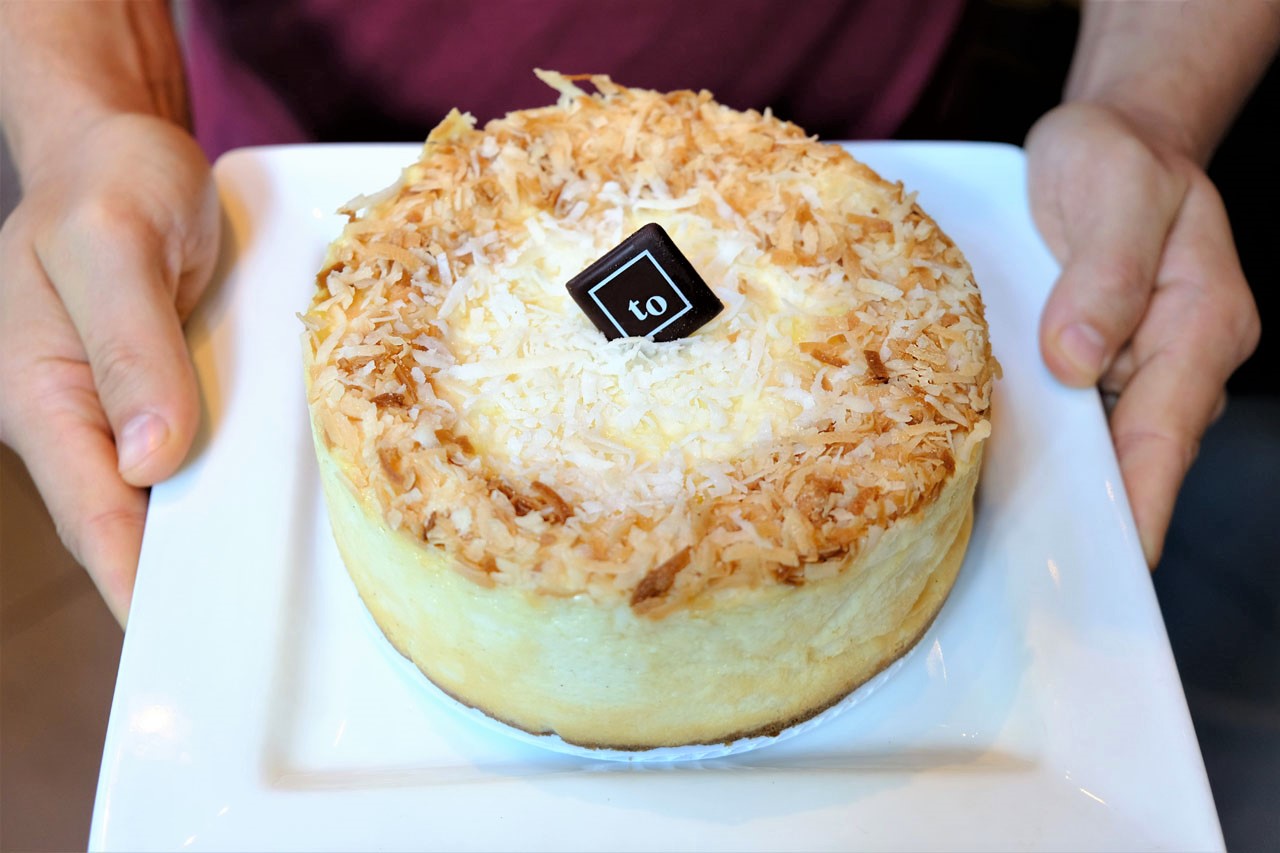 Escape to a dessert paradise with the tropical flavours of our latest feature – Coconut Dream Cheesecake. You'll be swept away with the exotic, nutty-sweetness of shredded coconut and a refreshing hint of lemony-tang. This dessert is your dream ticket to paradise and you don't have to fly anywhere!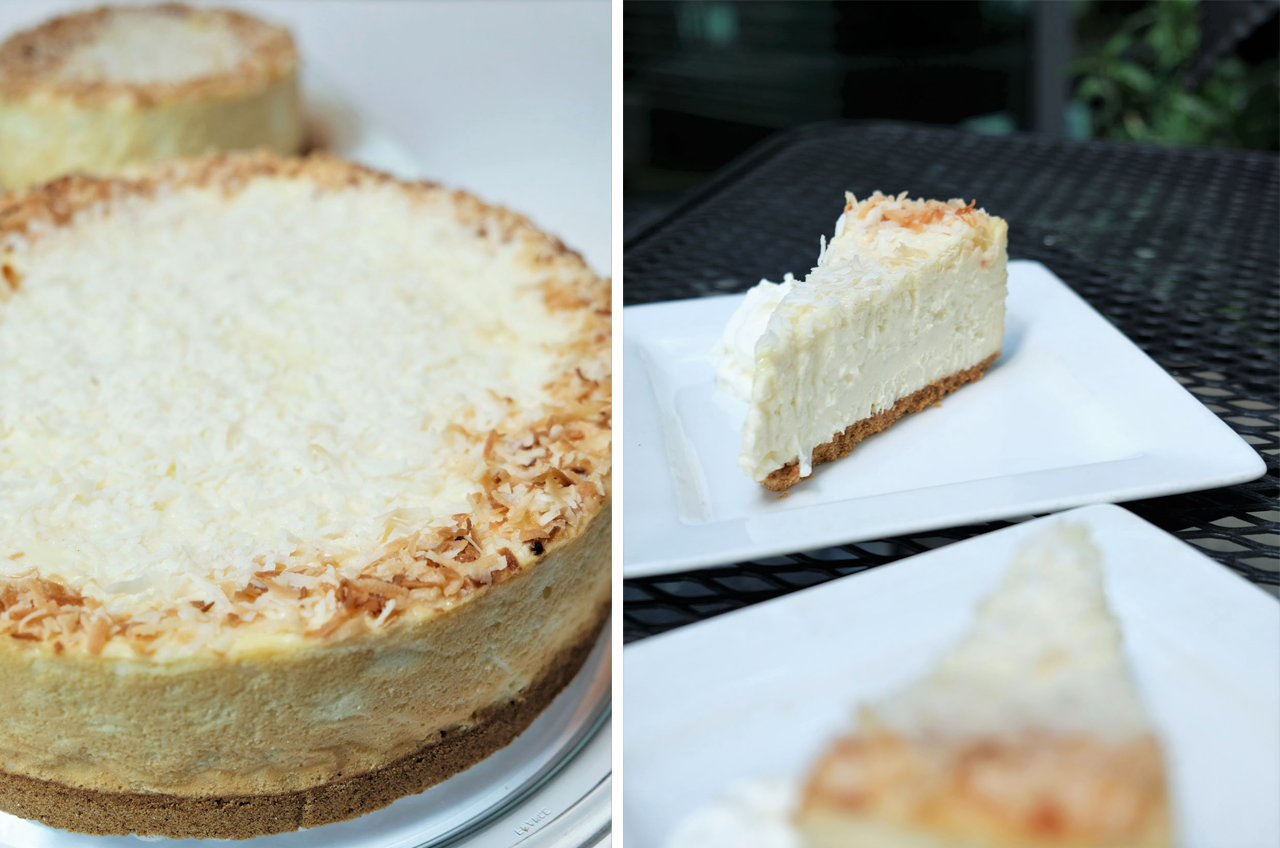 Find Tropical Bliss
Catch some tropical vibes with this dreamy coconut cheesecake. Drift off to dessert paradise with a blissful combination of silky lemon curd and coconut shreds that are smoothly blended throughout a cheesecake that rests on a golden graham crust. Soak in the sweet-aroma of coconut as you sink your fork into a fluffy canopy cover of coconut shavings ringed by toasted coconut flakes. It's a coconut dream come true!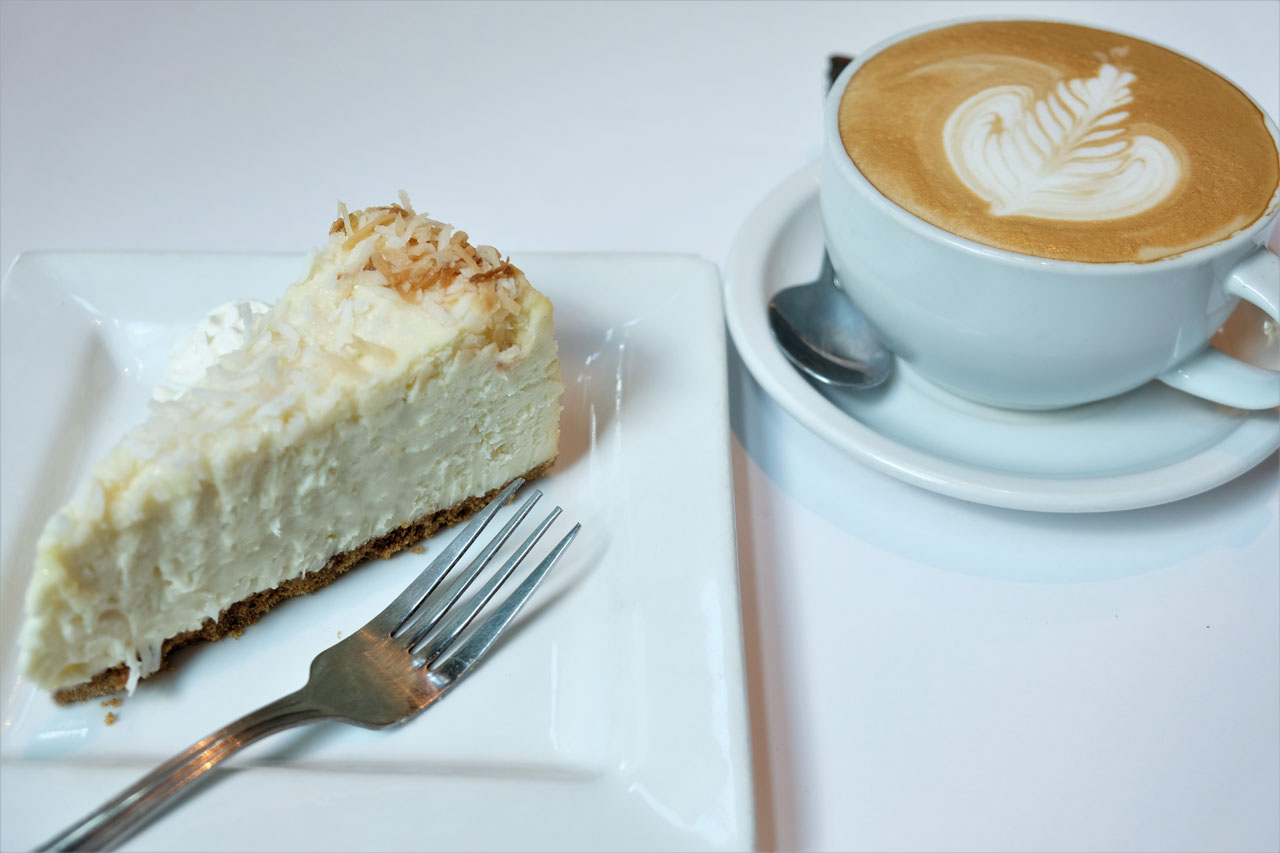 We invite you to take a break and escape to a dessert paradise with the Coconut Dream Cheesecake! You could go solo or share the dreamy experience with your friends and family. Made at our in-house bakery, our feature cheesecake is available by the slice or in 3 cake sizes – 6", 8" and 10" – at any of the five Trees Organic Coffee cafes!