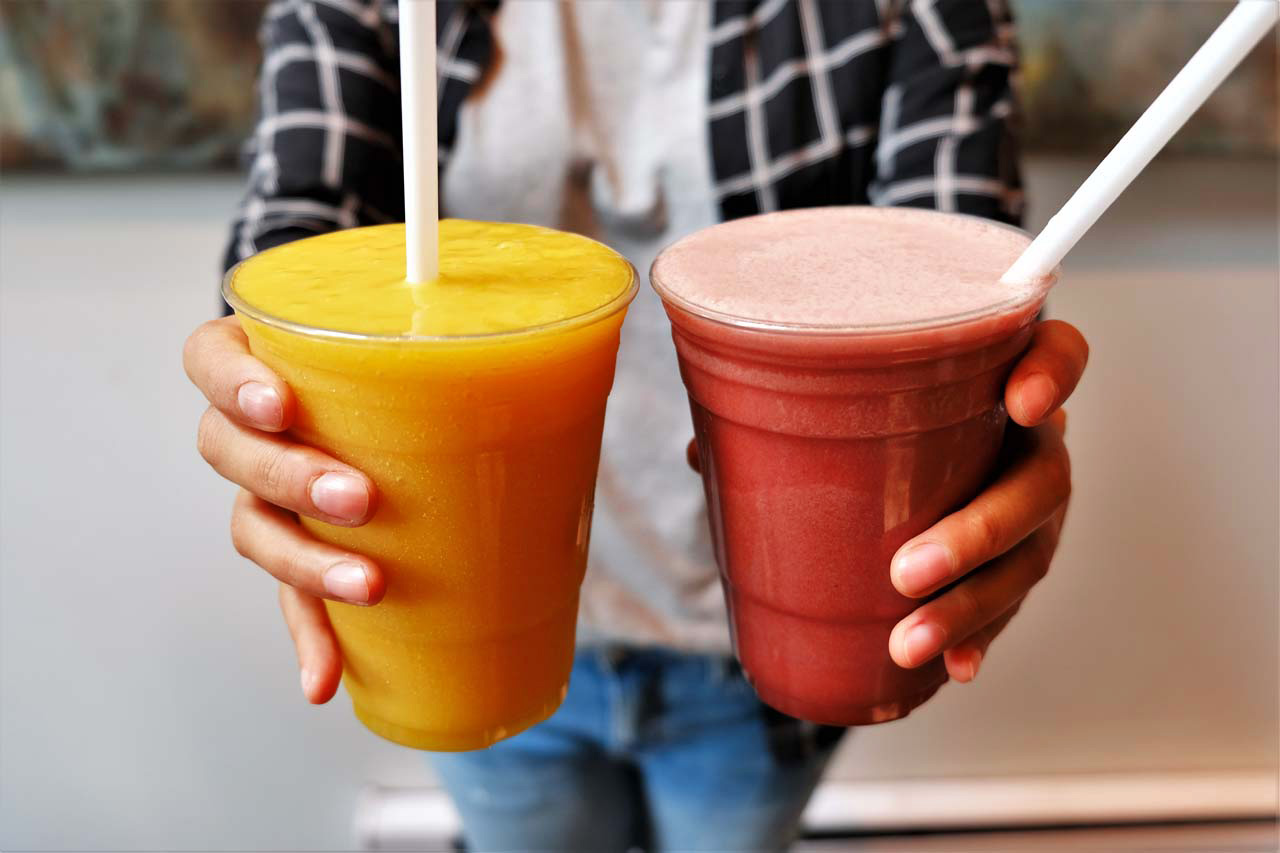 As the tide turns to hotter days ahead, we are all set to dive into summer with icy drinks! Stay refreshed with our all-natural, frosty fruit smoothies in two fabulous flavours – Mango or Strawberry!
Summer's Best Refreshers – Mango Smoothie or Strawberry Smoothie
It's smooth sailing all summer long in Vancouver with our lush smoothie blends of tropical mango or juicy-sweet strawberries that are made from 100% fruit. These tasty, sunny day staples are full of all the things you want, and none of the other stuff. You get 4 servings of real fruit per beverage – no gluten, no dairy, no preservatives, no added sugar and no artificial sweeteners, flavours or colours. Thirst-quenching smoothies are some of our summer's best refreshers that will have you feeling just beachy!
Trees Organic Coffee's yummy fruit smoothies are available at any of our five cafes in Vancouver!