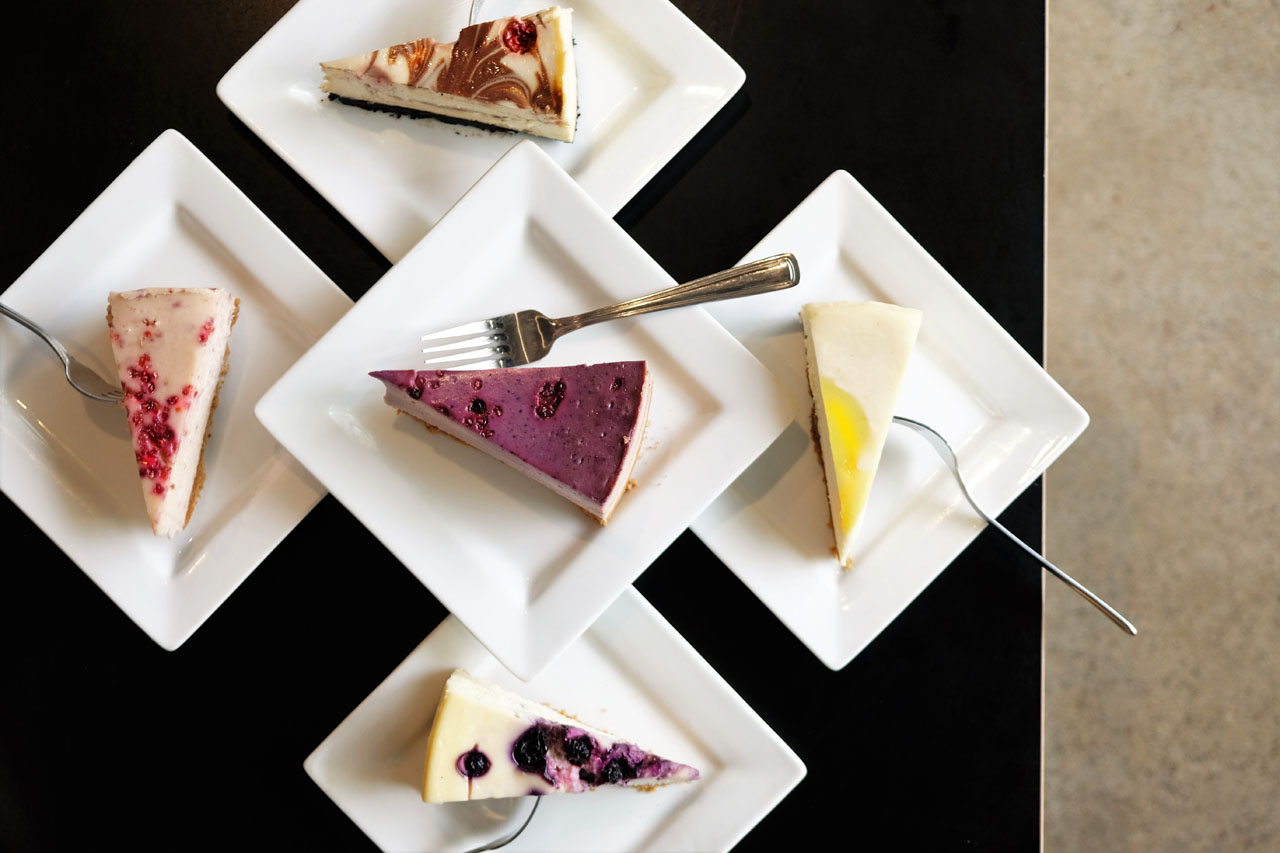 With the brighter days of the season upon us, the best desserts to pair with the sunshine may well be our most fruit forward cheesecakes! Please your palate with a bounty of blueberries in our Blueberry Cheesecake, mouth watering raspberries married with white chocolate in our Raspberry White Chocolate Cheesecake, tart lime with lemon undertones in our Key Lime Cheesecake, cherries with luscious Belgian chocolate which we call The Sin Cheesecake, and our May feature Verry Berry Cheesecake, combining four berries – strawberry, raspberry, blueberry & blackberry.
Fruity Flavours To Please Your Palate
It's the season to embrace the bloom of colourful flowers, the scent of freshness in the air, the warmth of sunnier days, and the opportunity to have more fruity flavours on your plate. What better way to bask in the glow of spring and summer in our city than by pleasing your palate with fruit inspired desserts and the juicy combinations we're recommending from our cheesecake line-up, available all year round, along with our monthly feature. These fruit forward cakes are perfect for a refreshing treat on any sunshine filled day!
Blueberry Cheesecake
Blueberries are mixed with our classic cheesecake filling to add a sweet burst of blueberry flavour to every bite. This berry-full bounty rests on a graham cracker crust with just the right amount of crumble.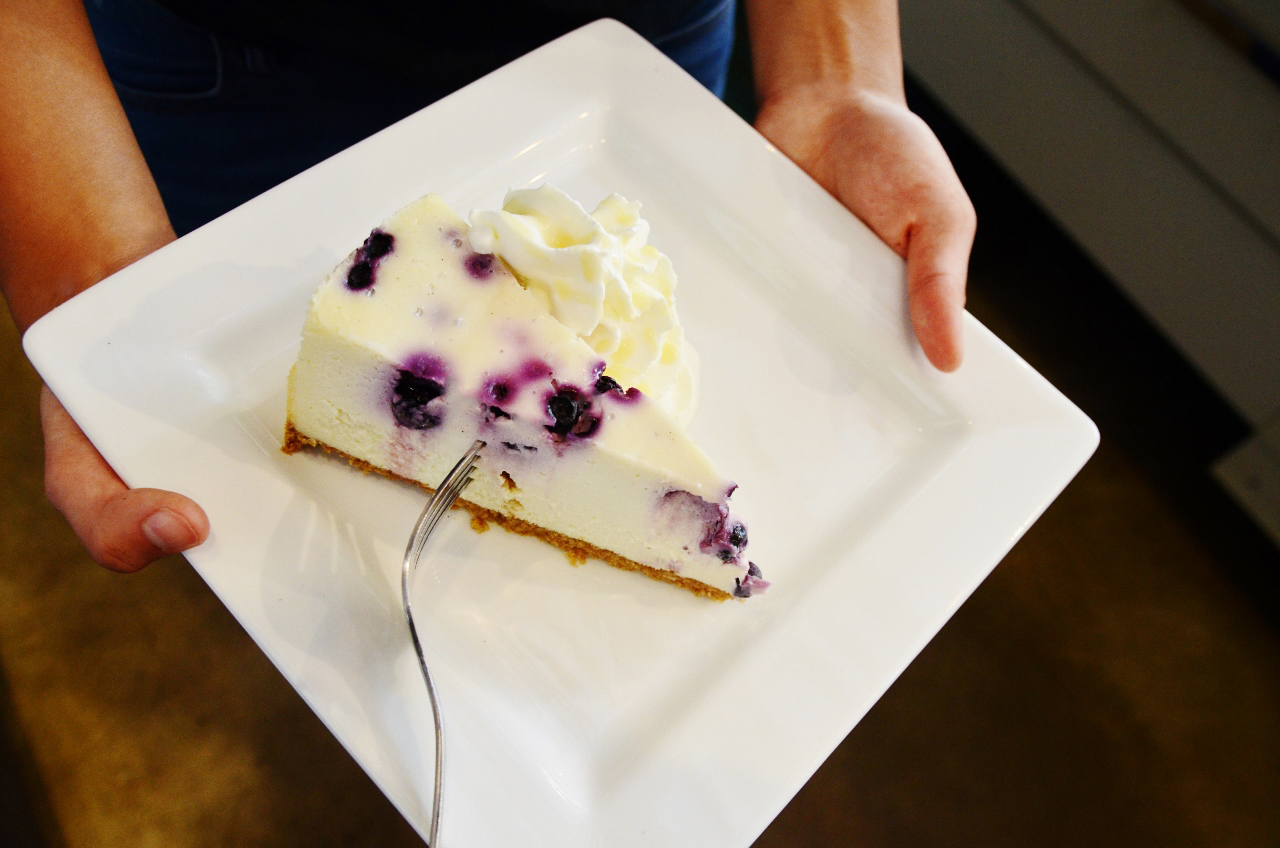 Raspberry White Chocolate
White chocolate with raspberries are in perfect balance in this cheesecake that boasts a slightly-tart raspberry flavour combined with rich white chocolate and a golden graham cracker crust. This dessert is as satisfying as the sunny season!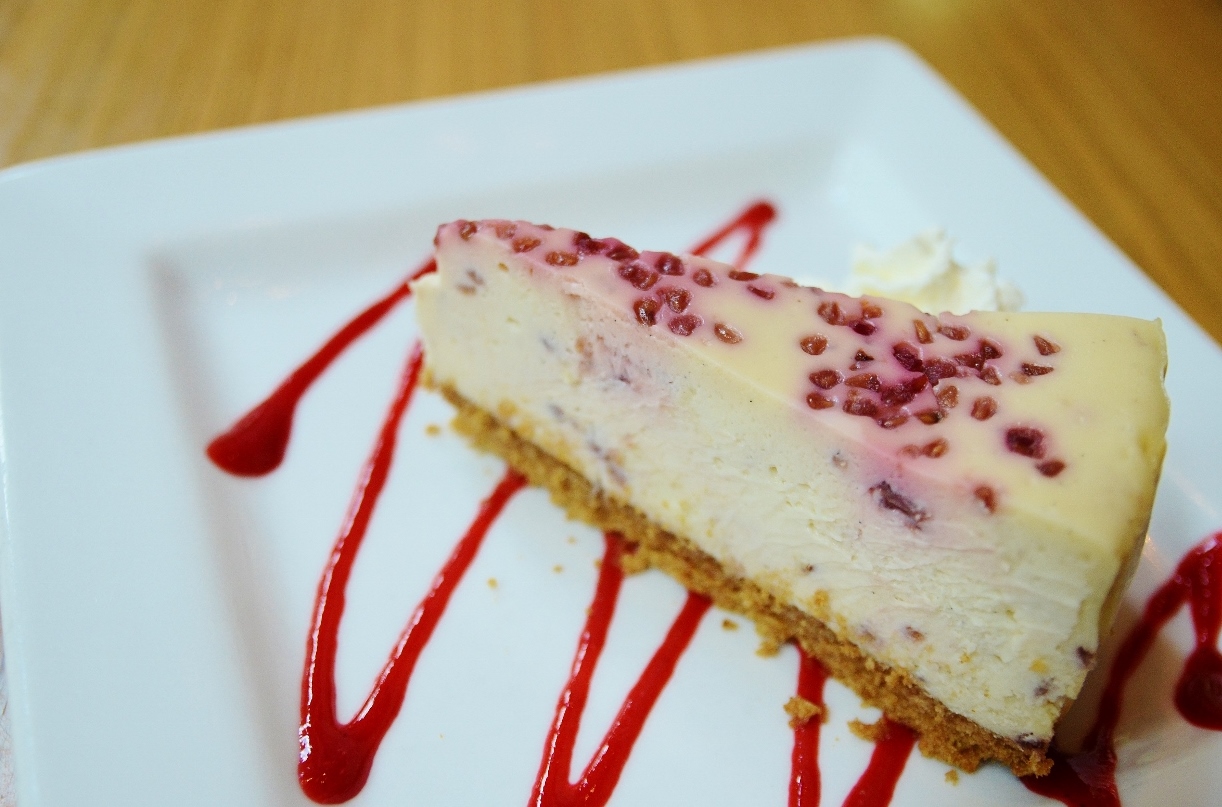 Key Lime Cheesecake
Key Lime Cheesecake is an aromatic delight filled citrus flavours. The tartness of the key lime and the sweeter undertones of lemon are combined with our classic cheesecake filling. Showcased on top of a graham cracker crust, this cheesecake offers up a refreshing forkful of citrus-y zing in every bite!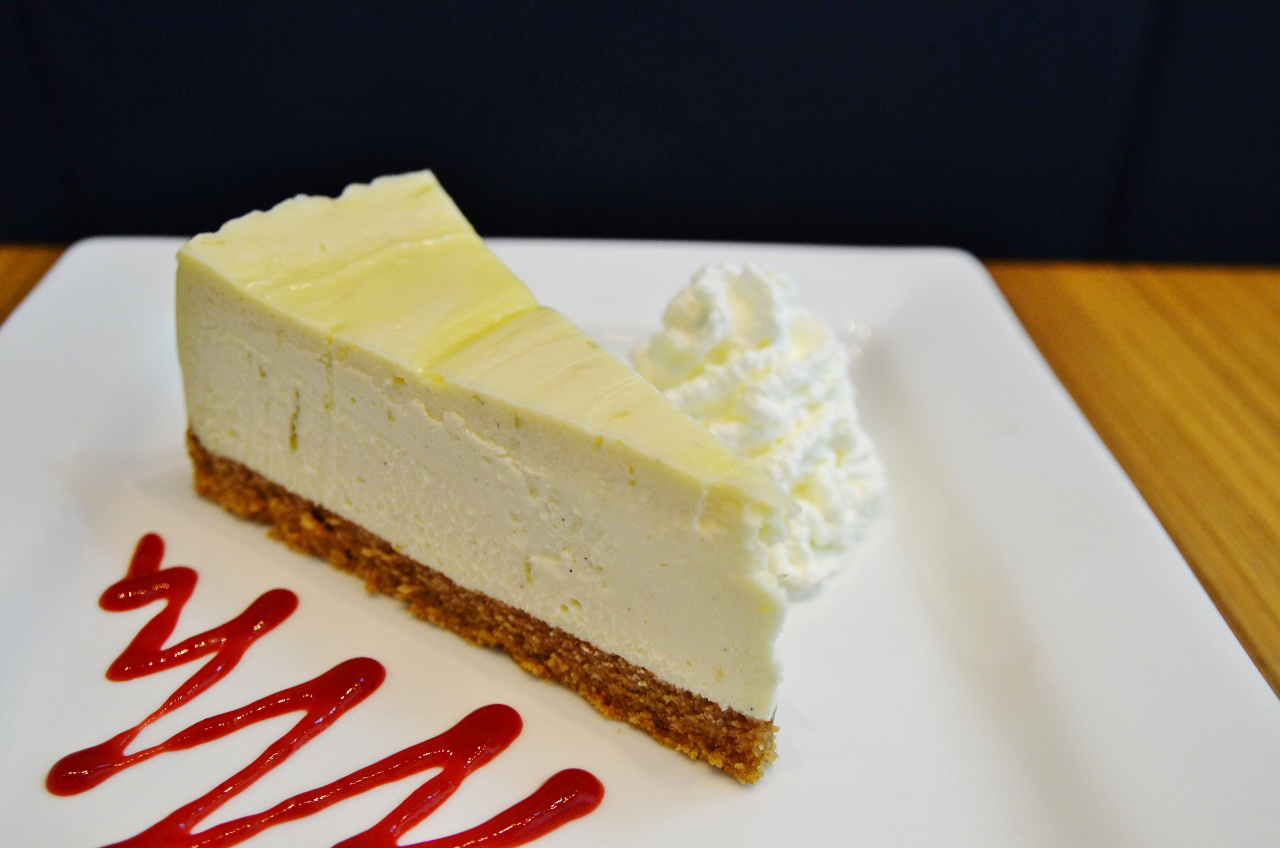 The Sin – Chocolate and Cherry Cheesecake
Belgian chocolate and sour Morello cherries come together in this decadent cheesecake that bursts with a sinful flair. The silky-smooth cheesecake filling shines on top of a chocolate crumb base, inviting you to savour the season's longer days.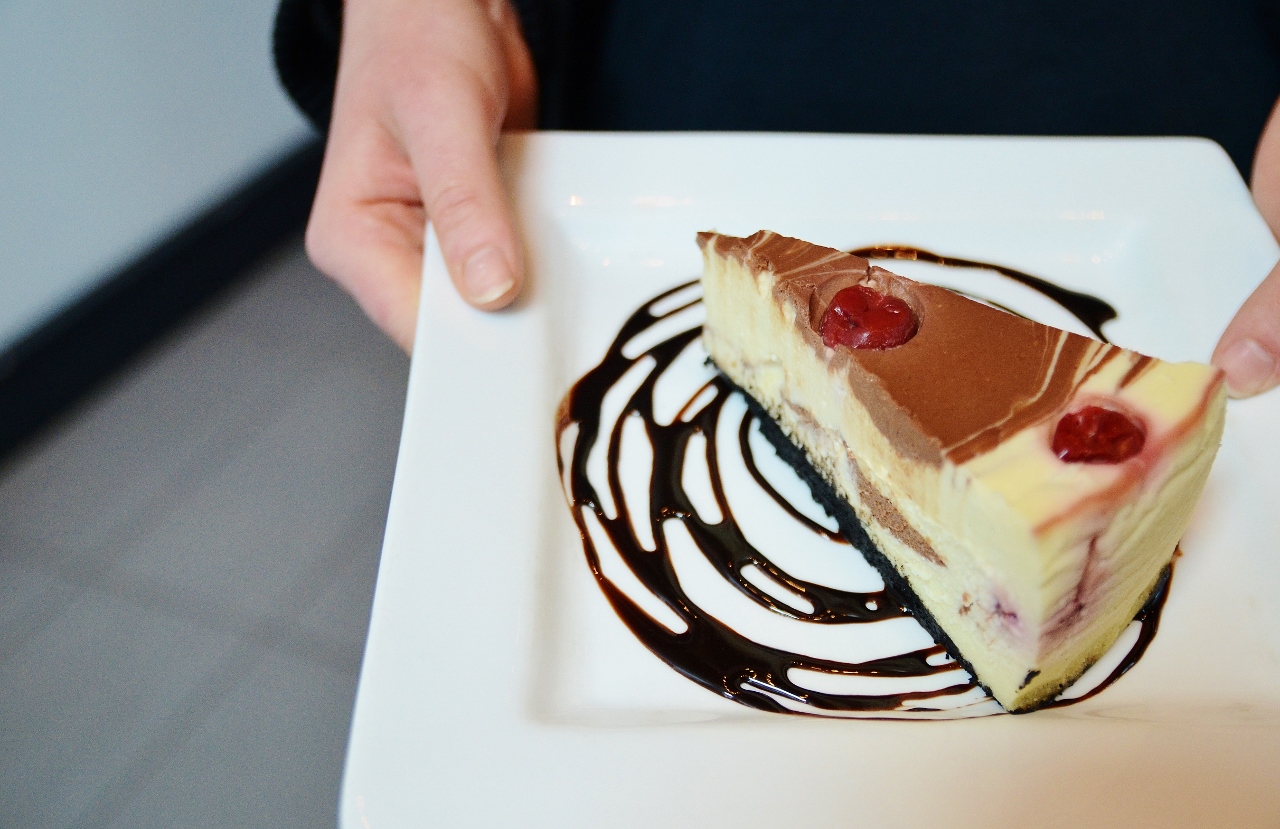 Verry Berry Cheesecake
And, if it's not too forward may we suggest one more fruity dessert. The Verry Berry Cheesecake is our current feature cheesecakes and should be devoured while it's available. Sweetly tangy flavours of this cheesecake are made with a real-fruit mix of berry favourites – strawberry, blueberry, blackberry, and raspberry. Available only until June 3rd.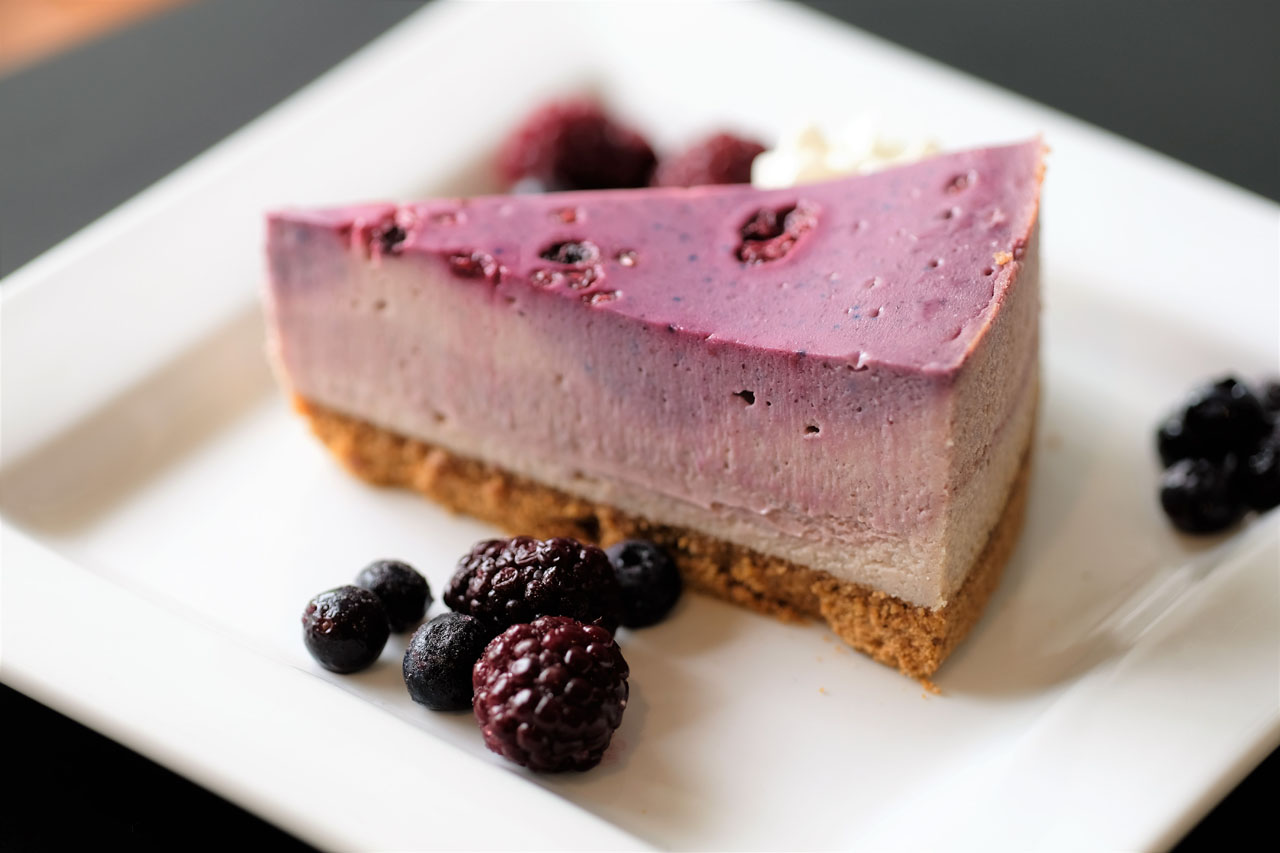 All our current fruit-forward cheesecakes will have you covered for sunshine filled days of garden BBQs, patio parties and beach picnics. Enjoy them by the slice or in 3 whole cake sizes (6, 8 and 10 inches); available at any of our five cafes in Vancouver.