Hurray for care-free summer days! It's time to let loose and go wild for all the best things about summer, including our current feature – Mango Splash Cheesecake! Causing quite a stir with its sensational juicy sweetness of mangoes, this cheesecake is a royal party for your palette and will kick things up supremely in the sunny days ahead!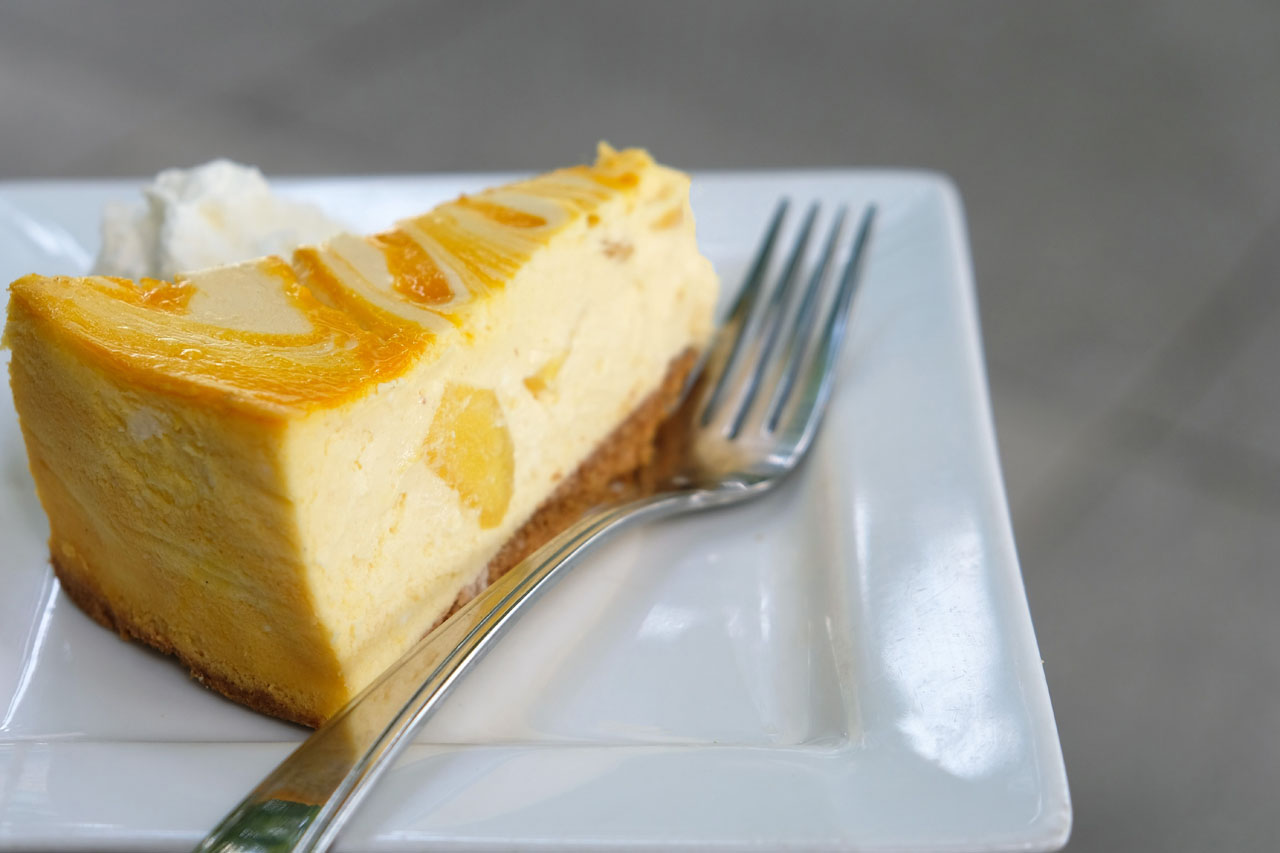 Fit For Taste Bud Royalty!
It's no surprise we all go wild for this mango cheesecake, a summertime favourite that really makes a splash at our five cafes. Juicy and ripe mango morsels are combined with our smooth cheesecake filling that rests on an ever-so-crunchy golden graham crust. Sunny swirls and splashes of sweet mango coulis crown this Mango Splash Cheesecake as the most glorious summer dessert in the land. It is a regal treat fit for taste bud royalty! Well, that's because mangoes are known as the King Of Fruits – unofficially, but we tend to agree!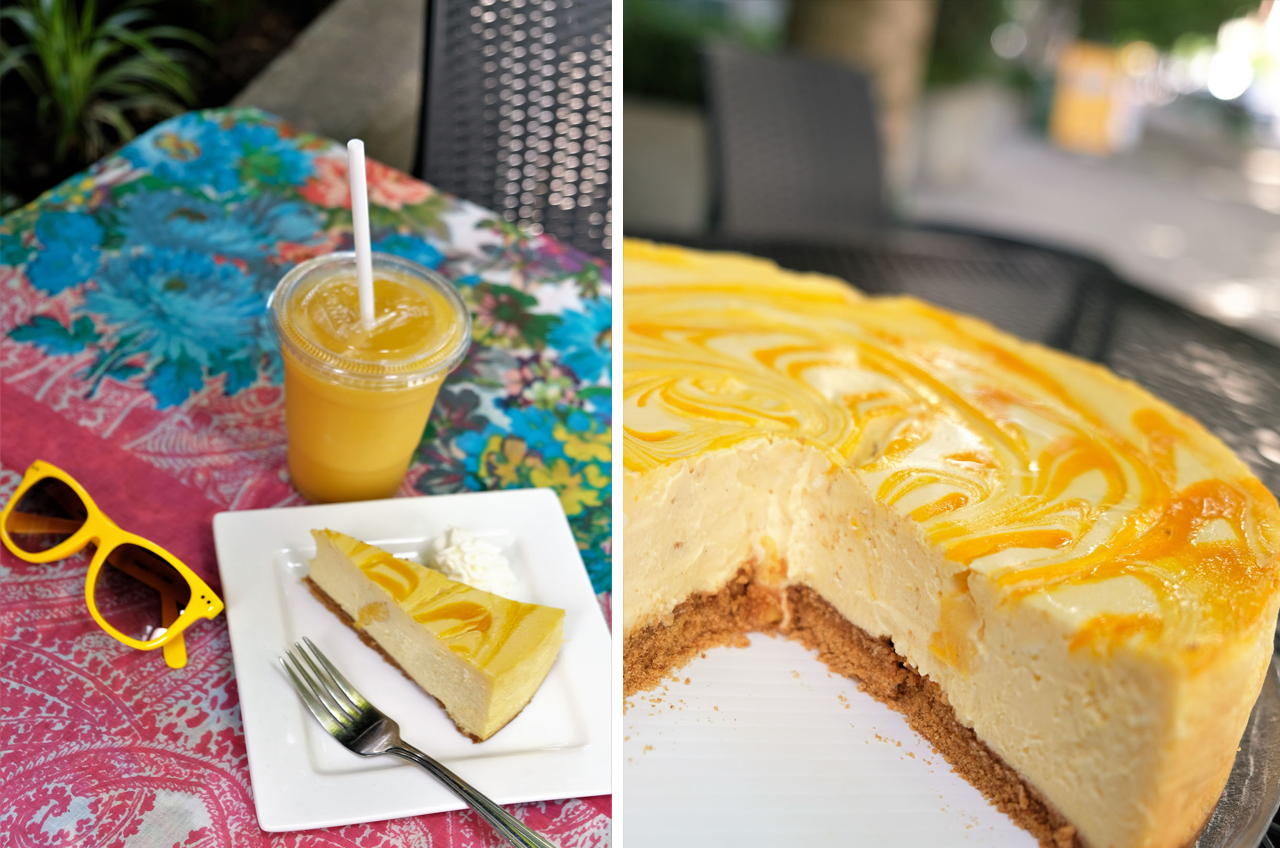 Go wild for our Mango Splash Cheesecake by enjoying slices at our cafes or make a splash at your summer parties by sharing a whole mango cake in 3 sizes – 6", 8" and 10" – all made in house at our bakery. If you've a royal fan of mangoes then you can even pair your mango dessert with our frosty real fruit mango smoothie!