A well-known dessert, Banoffee, is now available on our menu. For the month of November, Banoffee Cheesecake will get fall's taste to a whole new level.
The balance between banana and coffee, topped with caramel sauce, is what makes this cheesecake a tremendous success. The creamy Trees' cheesecake texture, crust, and layers are unique, which make an amazing foodie experience. This cheesecake is the dessert that should be on your table right now.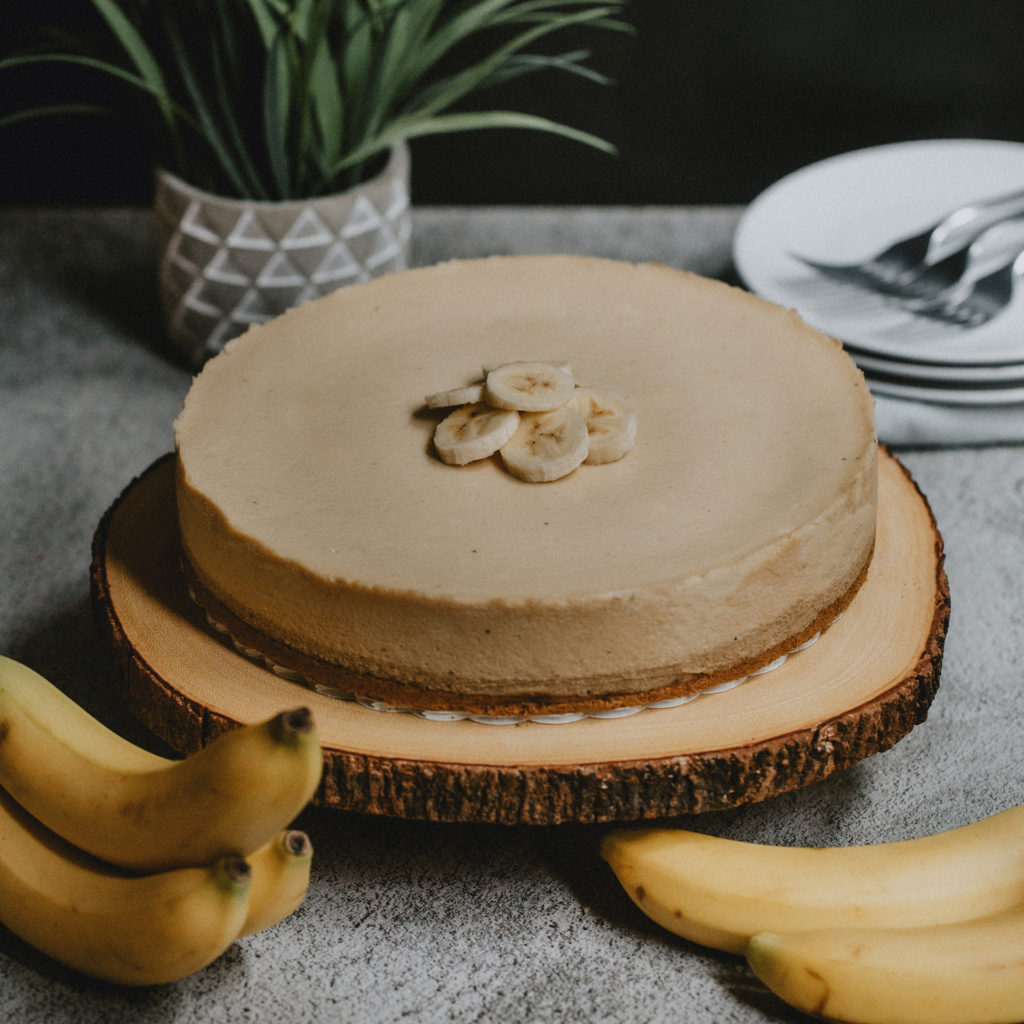 It took a while to get the recipe right, but Trees' baker got it on point. Coffee flavour, conbined with our cheesecake base on the first layer. Additionally, the main layer is a well balanced banana batter, with a rich creamy texture, taking your experience at our cafés to a whole new level. Topping up the experience, the caramel sauce on top is something else. The combination of these three main ingredients is definetely something to wait for.
Forget the fork and dig right in the Banoffee Cheesecake. Enjoy by the slices at our cafes or bring it in to your party, by sharing a whole Banoffee Cheesecake in 2 sizes – 6″ and 10″ – all made in house at our bakery. If you've tried banoffee before, try pairing with our delicious late, made with the single origin Mexico Beans