We were listed as one of the best caterers in Vancouver for the second time, now recognized by TheBestVancouver.com – CLICK HERE to read the full post on
We're known for our organic coffee and our "best in the city" cheesecake. But did you know Trees Organic can deliver a full catering menu for offices and events in Downtown Vancouver? We make sandwiches, salads, wraps, specialty platters, cheesecakes, vegan desserts and more.
We offer catering services Monday to Friday from 7:30am to 3pm excluding weekends and statutory holidays.
To order from our catering menu, ORDER ONLINE on our website or call (604) 684-5060 before 12:00 pm of the business day before your delivery is required. We'll confirm your order by 4 pm of the business day your order is placed. Orders placed after hours will be confirmed by 10 am the next business day. Same day orders are subject to product availability, therefore we recommend ordering at least 1 business day in advance. We will do our best to accommodate any special requests.
Delivery hours are Monday to Friday 7:30am to 3:00pm.
There is a $10 delivery charge for all orders within downtown Vancouver.
For deliveries outside of downtown and off hours contact us for rates and availability.
Our choice of packaging materials is environmentally responsible and we aim to minimize waste.
Cancellations must be made one business day prior to delivery. Orders placed on the same day cannot be cancelled. Platters require two business days cancellation notice.
Click here and check out what's on the menu or take a look at our menu below.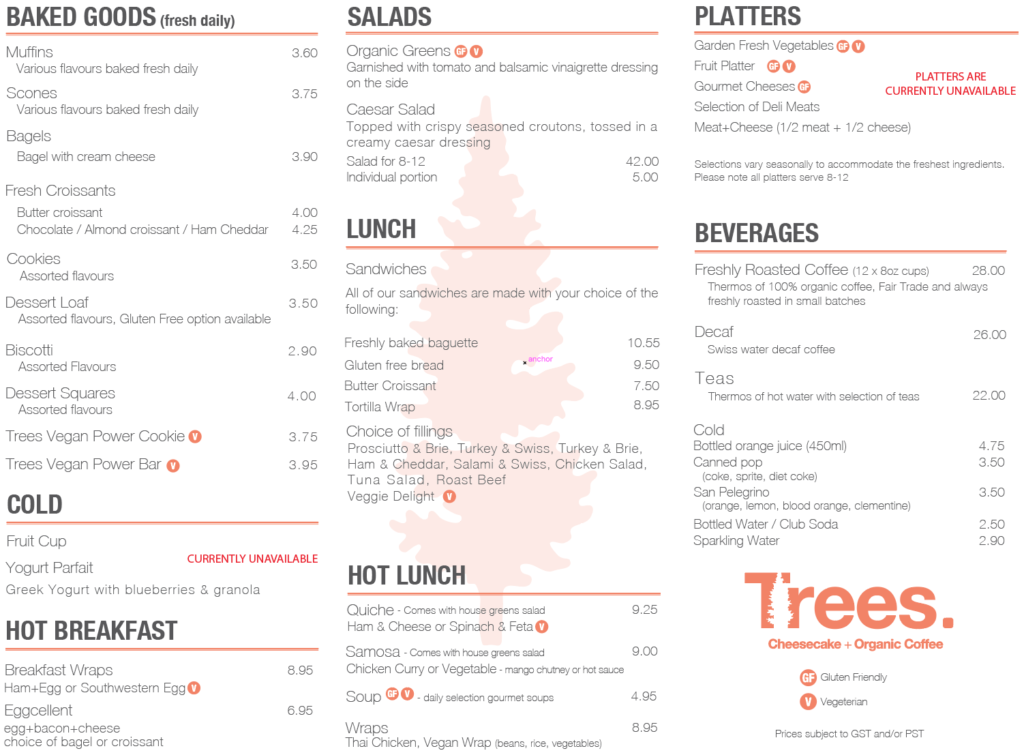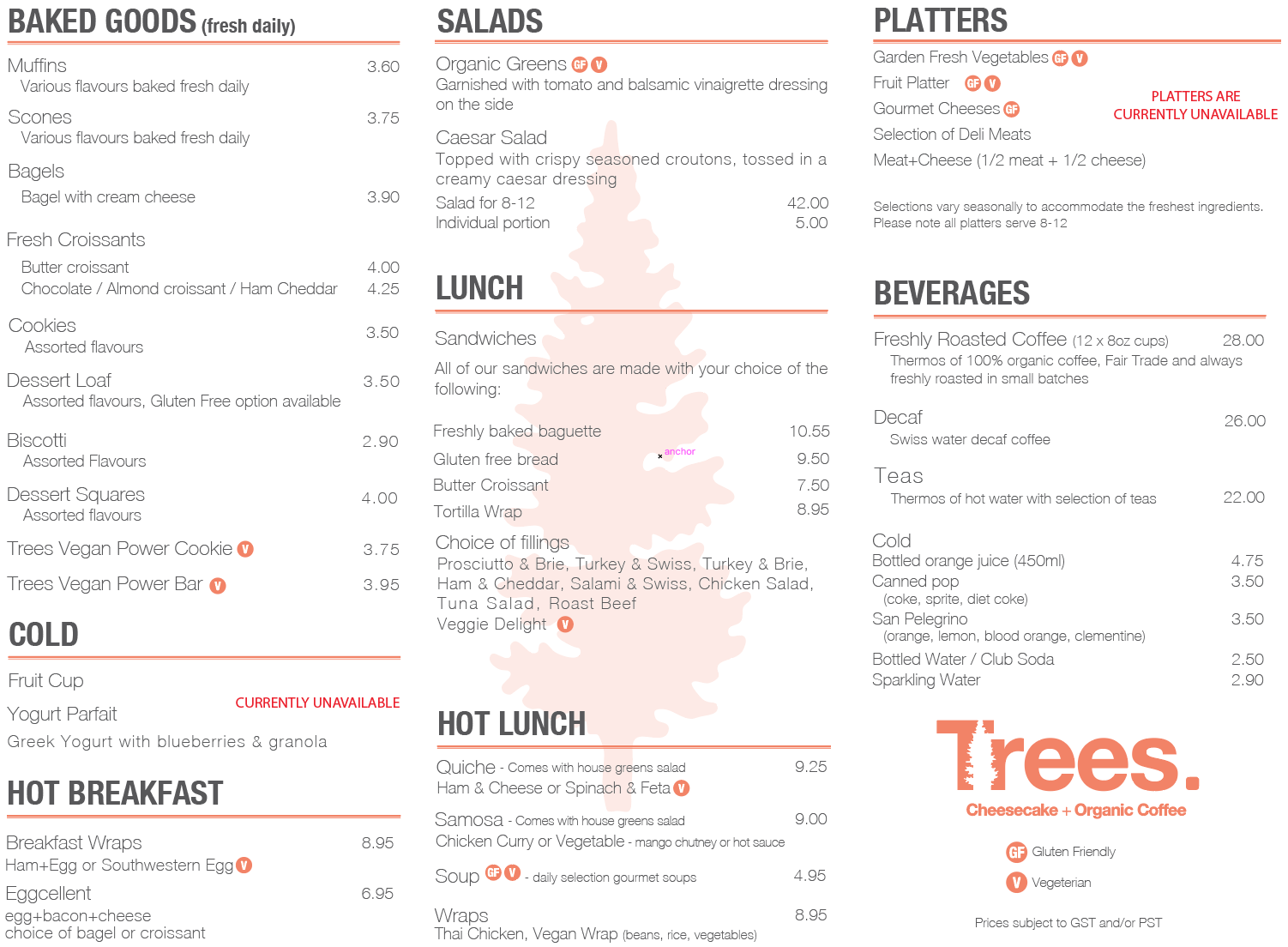 Try one of our gourmet sandwiches like Veggie Delight. Customer favourites also include Roast Beef, Turkey & Brie, Ham & Cheddar, Salami & Swiss, Chicken Salad, and Tuna Salad.