With the change of seasons upon us, it's time to capture the flavours of autumn and fall in love with our September feature – Apple Crumble Cheesecake! It's hard not to gush over this wholesomely good cheesecake that offers homemade flavours in every bite.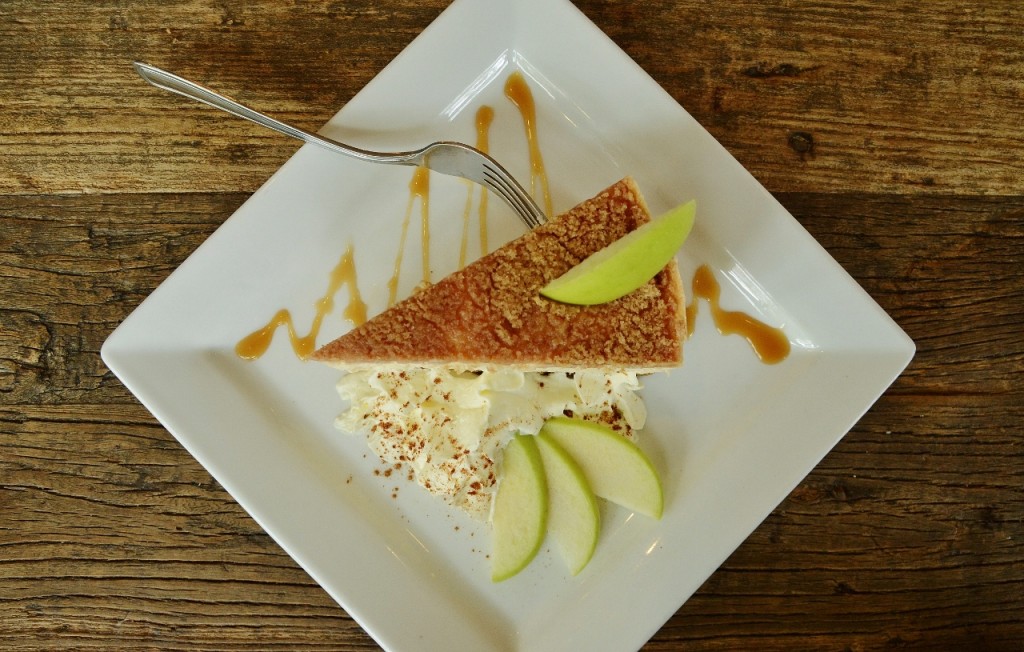 Thank Goodness for Apples
There's so much apple goodness packed into this quintessentially fall cheesecake. The Apple Crumble Cheesecake's crisp sweet-tart character is owed to the fusion of Granny Smith apples with our creamy cheesecake filling, plus cinnamon and nutmeg adds a hint of spiciness. What we love about Granny Smith apples – aside from being particularly high in antioxidants – is that they're naturally low in sugar giving them a tangy taste that works beautiful in this cheesecake. Pockets of juicy apple chunks are scattered throughout the cake which rests on a graham crumb crust and is topped with a dusting of apple crumble. A drizzle of caramel sauce is the finishing touch to our honest-to-goodness apple inspired cheesecake.
Who is Granny Smith?
When it comes to apples, the light green Granny Smith varietal has a particularly interesting background. It is originally from Australia and was discovered in 1868 by Maria Ann (Granny) Smith. Granny Smith moved from England to establish an orchard in Australia. As the story goes, she accidentally discovered the seedling of a new fruit tree in an area where she composted some French Crab apples. The new apple became recognised as a special varietal that was not only delicious in flavour, but easy to keep and ideal for cooking/baking. Today, Granny Smith apples are available around the world and considered one of Australia's most famous exports.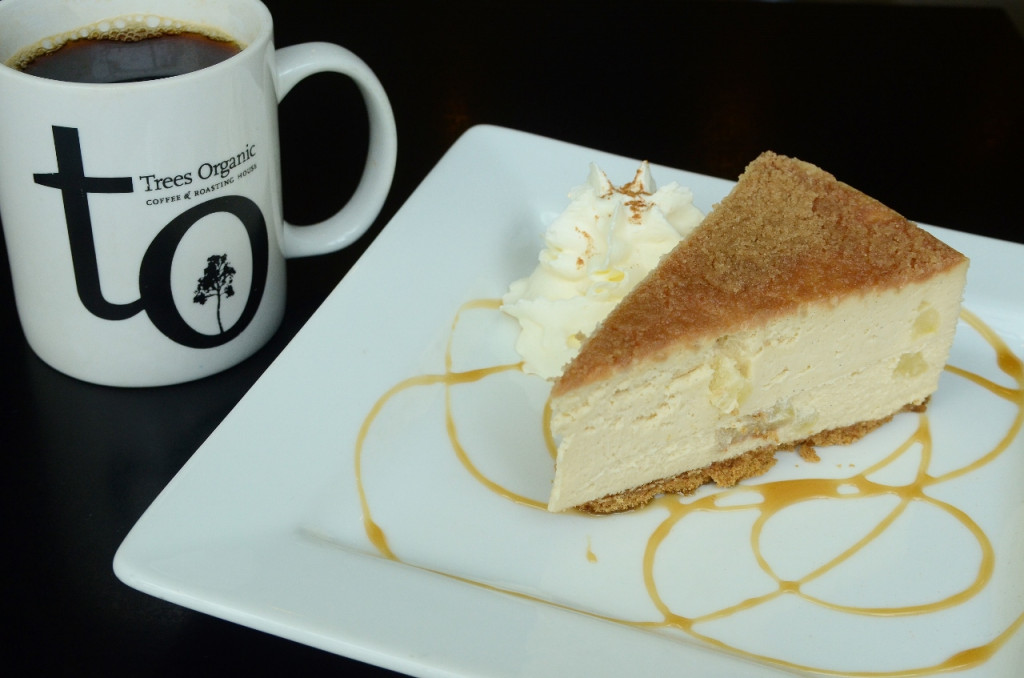 As summer begins to fade, take comfort in the coziness of our down-home delicious Apple Crumble Cheesecake. Don't wait! Grab a friend, a fork, a coffee and enjoy it at any of our Trees Organic cafe locations or take some home. It's amazing…you'll love it to the last crumb!