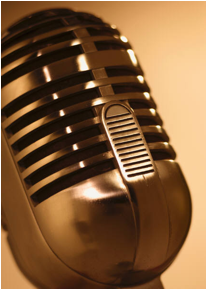 More music nights at Trees Organic cafes in Vancouver!
Thursday, July 21, 2011 —
Granville St. hosts two bands accustomed to touring and acclaim: Indie-folk-rock Alberta boys, Layten Kramer & The Eerie Green, presenting you tunes from their new album, Lost in the Woods; The Little Stevies, a seasoned Australian trio, light up Vancouver's grey nights with the folk-pop harmonies of their album, Attention Shoppers.
Friday, July 22, 2011 –
Granville St. eases you into your weekend with a night of alternative-pop: Kate Morgan, who having shared the 2010 Lilith Fair stage with her idols, is a well-respected talent in the Canadian music scene; Nadia von Hahn, an effervescent, alternative-pop fixture in popular live music venues across BC; Nat Jay, whose accomplished song writing set the stage for songs from her bold album, Lights Across the Sky, to be picked up by international festivals and TV series; Winston Hauschild, a dedicated, genuine performer and producer whose solo album, Limited, and ensemble effort, Passengers, brought him notoriety in their creativity and realism.
Richards St. is welcoming back a haunting duo and introducing a raspy narrator: Sillken, nominated for the LA Music Awards Acoustic Duo of the Year, return to capture the crowd; Frank Patrick brings his raspy brand of raw, dark tales from his album, Worlds in Transition.
Saturday, July 23, 2011 –
Gastown features Trees alumnus Frank Patrick as well as Cole Petrone, who's excited to share previews of his upcoming album, Ethos.
Shows at 8 pm. Come ready to settle in with something sweet for a stellar weekend of contemporary cool.