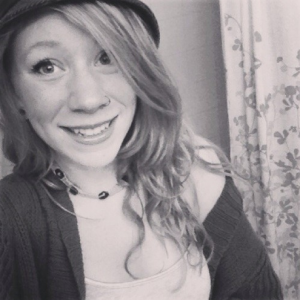 Looking for a fresh sound and a fun time as you get out and about in the Spring weather? Every Thursday and Friday, we feature some of the most talented musicians around at our flagship Granville Street cafe at our open mic and live music nights. Experience some great tunes in our cozy coffeehouse as you sip a latte with a slice of our fan-favourite cheesecake.
This April, our coffeehouse hosts a free-spirited singer, songwriter and musician from Vancouver Island, Emma Plant. We asked this young and soulful entertainer about her music and what's it like performing for the coffeehouse crowd.

TO. What inspires your music? How do your fans here and on the island describe it?
Emma. When I first started playing guitar, it was a folk sound. But then, some people describe my sound as kind of reggae. Others say my music reminds them of Janis Joplin! I jump all over the place with my sound. I've always performed original songs. All I can say is my music is constantly evolving! The one consistent thing that audiences say is it's a west coast sound.
TO. What's your favourite song to perform — and the story behind it?
Emma. Wizards! It's a new song, with some playful jazz chords. The story there is about a wizard who takes a person on a journey through the world and just teaches him how to enjoy life. Like many of my songs, it just came to me very quickly. I'll be performing it at Trees — I think you'll like it.
I'm definitely a storyteller-songwriter. Sometimes I write from emotion, but often my songs are inspired by stories.
TO. You've been playing in front of audiences for a year all around Vancouver Island and western Canada. Where do you see your music taking you?
Emma. Last summer I went on tour and did some large music festivals. I'm going to try to direct my energy into that. I love the energy in performing, just playing my instrument. I do this because I love it — and I hope others like my music too!
Listen to Emma Plant and other incredible local musicians at our live music nights!