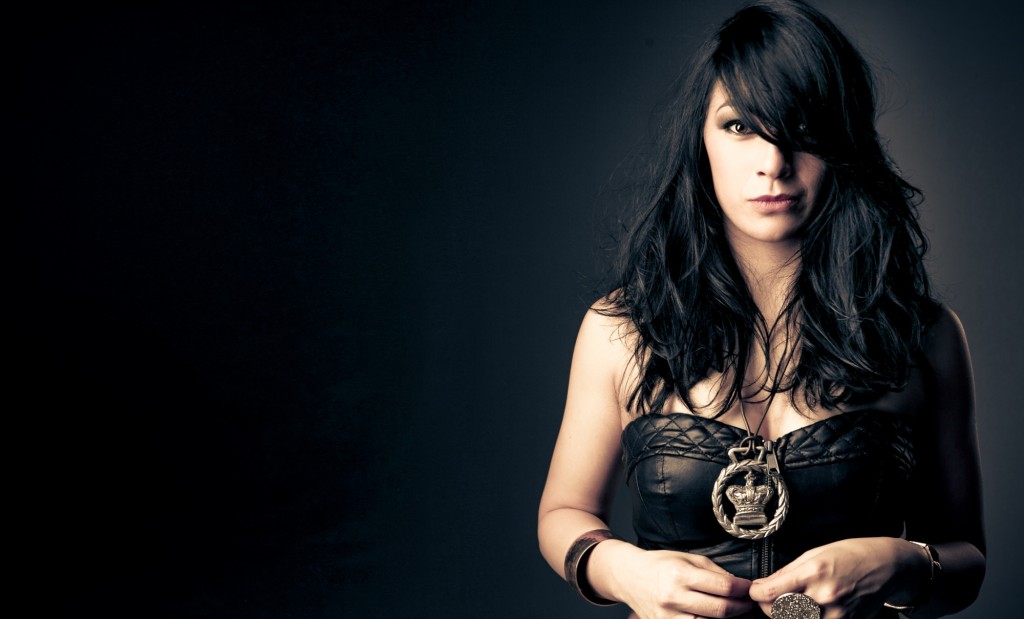 Friday nights at Trees Organic Coffeehouse (Granville Street) come alive with music to accompany our popular organic coffee and famous cheesecakes! For years, the weekly lineup of musical entertainment has been carefully curated and hosted by music legend, John Pippus. The list of upcoming acts in April is sure to impress. One artist that stands out is Kristina Lao, a Hong-Kong born singer-songwriter-actor that recently relocated to Vancouver from London, UK, where she graduated from the London School of Musical Theatre. Kristina will perform live on April 17, along with Travis Ree and David Paterson. We caught up with Kristina to learn more about her and her music.
In Conversation With Kristina Lao
TO. How did you get started in music?
Kristina. Well, I watched Sister Act and Sister Act II, and that was it. Seems trivial, but it's true. So, I got singing lessons, because I couldn't sing. Then I decided to write songs because I didn't enjoy singing covers. So, I wrote a ton of terrible songs, went to open mic nights and sang in a whisper with my eyes closed (stage fright to the MAX), and forced myself to keep striving to be better. Naturally, I blame Whoopi Goldberg for it all.
TO. What influences your style of music and songwriting?
Kristina. Paul Simon's "Graceland" was the single most influential album of my life. Joni Mitchell's and Tracy Chapman's discographies come a very close second. My style of writing is inspired by my interest in the human condition. I'm still working out what that is, thankfully. Otherwise I'd be sitting in a cross-legged pose looking infuriatingly peaceful and smug.
TO. Can you describe your songwriting process?
Kristina. I can try! I have trained my brain to think in lyrics, often at the most inappropriate times (during arguments, break-ups, listening to other people singing – SO RUDE of me). I think of a moment or topic that strikes a chord with how I'm feeling that day, do a weird meditative thing where I stare into space (or at people inadvertently, which tends to end awkwardly), and try to wrap my chaotic word streams around a central thought. Then I rewrite and rewrite until I feel like it's finished, however long that takes.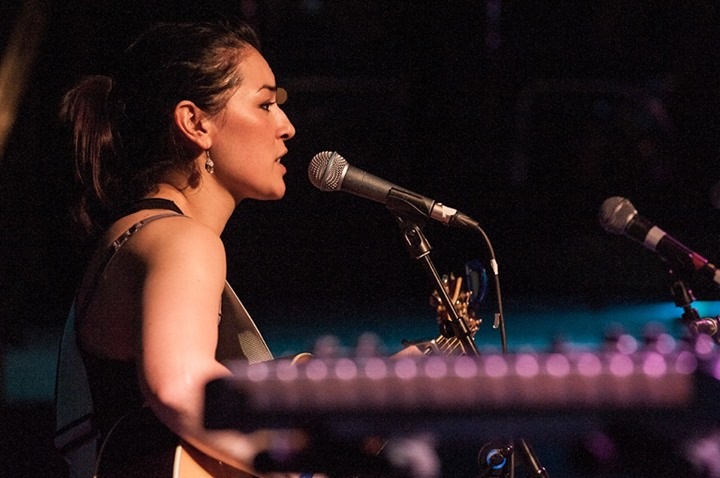 TO. Tell us about the inspiration behind your first EP release – MICE?
Kristina. I've spent a lot of time in development, working with different producers and flirting with deals that fell through or took too long. I'm very grateful for the support from all the people I've worked with, but I needed to get some songs out into the world. So, a friend of mine at Grooveyard Music worked with me to produce and release this little EP independently. Mice is the just the beginning, the start of this next chapter.
TO. What's your favourite song to perform — and the story behind it?
Kristina. If I had to choose one, it'd be Mice. It is a reflection on the idea that we need to work in offices and in jobs we don't necessarily like in order to buy things and be safe and comfortable. In some ways it's a song from my alter ego to me: to never settle for the 'right' or 'safe' thing to do. I have a degree in International Business, worked in PR, marketing, and business development, and have NO interest in it. So instead of telling myself I was too old, or it was too late, I read 'Letters to a Young Poet' by Rainer Maria Rilke, bought 'Guitar for Dummies' on DVD, left my mediocre boyfriend, house and car, and started writing. Best decisions I ever made.
TO. Where to or what is next on your musical journey?
Kristina. I have no plans. Plans have weighed me down for the last five years, and I don't think I can stomach the disappointment that expectations often bring. Instead, I'm going to spend the year traveling, writing, learning, gigging, and releasing new material. I guess that's a plan, actually…
TO. Welcome to Vancouver! What made you select Vancouver? What's the local music scene like for you?
Kristina. I got here two weeks ago, so I'm BRAND NEW! I love the feeling of community among musicians, and venues like Trees (my FAVOURITE coffee shop, hands down), who support local artists (THANK YOU GUYS!). I contacted John Pippus when I came here for a holiday over Christmas, and he has since been so kind and helpful to me, along with a number of other artists that I met here in this short space of time. I'm a Canadian citizen, though I've never lived here, so I figured it was time to discover this beautiful new hometown of mine. My parents and little sister live here, which made it even more appealing.