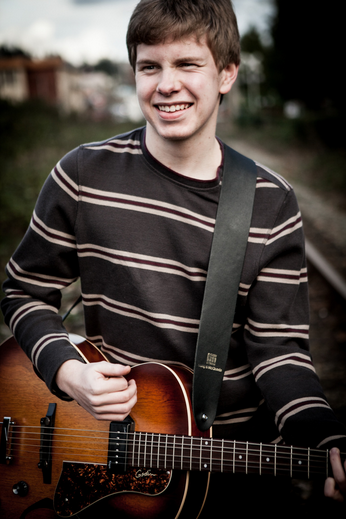 For your musical entertainment, Vancouver singer-songwriter Eric Hadley performs live at our flagship Granville coffeehouse along with Kirk Wohlgeschaffen and Faith Numada this Friday, Dec. 20 starting at 8 pm. These coffeehouse live music nights are a great way to experience the amazing talent in this city — all while enjoying your favourite coffee and cheesecake in a casual atmosphere.
Who is Eric Hadley? We interviewed the musical prodigy, who has just turned 16, to learn more about him, his music and what our cafe-goers can expect on Dec. 20.
TO. How would you describe your music?
Eric. I've been brought up on the Vancouver music scene and my music reflects what I've heard. I listen to a lot of blues and folk music on the local scene. At heart, I'm a West Coast singer songwriter, with a folksy kind of vibe. I guess I'm better known for playing slow, melancholy songs. Some say I've got an old soul. This Land I Know is a good example of my style — whoever shows up will hear a version of that December 20. (more…)