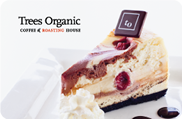 Running out of gift ideas for your secret Santa? Buy a sweet stocking stuffer from Trees Organic and enjoy a swell gift for yourself: a FREE slice of one of our famous cheesecakes when you purchase a Trees Organic Card valued at $25 or more. This special promotion is on only until Christmas!
A free slice of cheesecake? Yum. Time and again, we've been voted in for having the best cheesecake in Vancouver . Which one will you get with your gift card? Our holiday themed, sweet Cranberry Orange cheesecake? Classic New York-style? Marvelous Maple Walnut? The choice is yours!

Speaking of choices, a gift card can be used for purchasing any and all items in any of our cafes — and we serve a lot more than our organic coffee and fresh cheesecake desserts. (Of course, if you're buying the gift card for a generous person close to you, it's really kind of like treating yourself. That's not a bad thing!).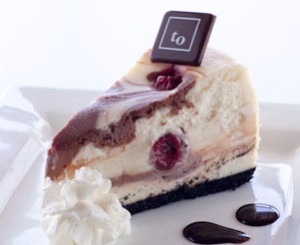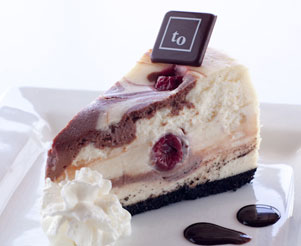 Think about the possibilities. Your giftee can start their day with a special coffee beverage every day of the week; experience the difference between our Peppermint Mocha, Chai Latte, Caramel Latte and more; get their day started with a freshly baked muffin or scone. With a gift card, they can treat themselves (and you!) to lunch, an afternoon snack or slice of cheesecake any time of the day — and of course, the card can be reloaded at any time — truly a gift that can keeps on giving!
The Trees Organic Card can be registered for added benefits, including balance protection in the event of loss or theft. They'll appreciate the extra security along with the convenience of having a gift card that can help them enjoy all of the coffee, cheesecake and tasty treats they can handle over the holidays and throughout the year. Help them indulge — and don't forget to indulge yourself with that sweet slice of our famous cheesecake!