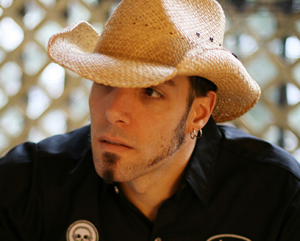 Our live music nights continue every Thursday and Friday at our flagship Granville Street cafe, serving up top-notch tunes by some of Vancouver's most talented musicians. You can come down every week and enjoy a unique mix of music with your latte, cheesecake or whatever else makes your heart sing. Coming up on Friday, March 21, classical country singer Cory Hawthorne brings his guitar and soulful singing voice to our venue, where he'll play in between sets by Jordie Matchett and Liv Wade.
We recently had a chance to chat with Cory Hawthorne about his music and what he brings to the coffeehouse stage — aside from a cowboy hat and a well-used guitar:
TO. How would you describe your music and what our coffeehouse audience can expect?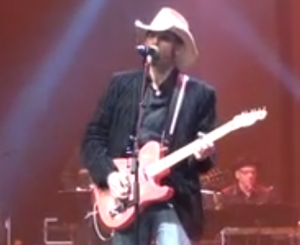 Cory. Personally, I try not to put a box around it but it's been described as "North Americana alternative country", whatever that means! I'm just trying to write the music I want to hear. I guess I'm not a typical "radio style" modern country musician; I harken back to a more classic country sound — or a modern take on a classic sound. And whether I'm playing at a coffee shop or a festival, it will be the same show: I just love playing for an audience.
In terms of my own influences, they'd include Hank Williams Sr., Gram Parsons, Dwight Yoakam, the Beatles and AC/DC. Yes, AC/DC. They're in my DNA — probably the best rock n' roll band on the planet. As an artist, you're a filter for many influences.
TO. You've been recognized as New Canadian Country Music Artist of the Year in 2011, nominated for a BC Country Music Association award, your music is getting plenty of airplay on Country 107.1 and your CD, The King of the Broken Hearts has been very well received. What's next for Cory Hawthorne?
Cory. I'm working on new stuff for my next CD, which will probably be coming out in pieces, maybe two songs at a time. And I'm always doing a lot of live performances.
TO. Tell me about The King of the Broken Hearts. Are you telling stories through these songs?
Cory. As a songwriter, there's always a little autobiography in it, a little truth in it, but not entirely. I try not to follow a set formula of writing a story with a narrative. Sometimes it's just based on a feeling. If a narrative is there, cool.
With the title song, The King of the Broken Hearts, it's dealing with a bit of a recurring theme that I've noticed in my songwriting. The lyrics are hopeful, ultimately. Here's a guy who keeps getting his heart ripped out, but he keeps the faith. You can't keep him down!
TO. What are some of your favourite places to play locally?
Cory. I've played the Railway Club, Princeton Pub, Media Club — pretty much whatever Vancouver has left to offer in terms of venues for live music. I've also been touring these last few years; I played at Sunfest in Duncan in 2012 and the Rockin' River Country Music Festival in Mission in 2013. I'm lucky to have played with some of the best musicians out touring today in BC — very talented people.
TO. What's different about a coffeehouse show compared with a big concert setting?
Cory. With the festivals I'm with a full band and I play electric guitar, my trusty telecaster. I've always been a guitar player first. It's a a lot louder at a music festival — just a massive sound and the stages are physically huge, like with the bass player 20 feet to my left. I love it. In a coffee shop it is much more intimate and I love that just as much. There's something cool about playing where it's all stripped down to just me, a guitar and the song.
Check out Cory Hawthorne and other great musicians at Trees Organic's live music nights!