In the early morning hours of every Vancouver day, it's a busy time behind the scenes at the in-house bakeries of Trees Organic Coffee & Roasting House. Few patrons realize that a range of our baked goods are made fresh, from scratch, daily in the back of our cafes. We take you backstage for an up-close look at how our dedicated baking team, particularly at the Arbutus Street cafe (Kitsilano), rises to the occasion each morning, baking it right to give you the freshest products for the start of your day!

Meet Our Master Baker
Henry is not your average Master Baker. In Korea, he was a professional graphics designer with a budding career in the advertising industry. However, Henry was always interested in baking, and when he moved to Vancouver he studied in the baking and pastry program at the Art Institute. In 2010, Henry joined Trees Organic as our Master Baker to create and perfect the best quality baked products. Based at the Arbutus Street cafe location, Henry manages the creation of the baked goods and also the preparation of the famous cheesecakes for all five Trees Organic`s coffeehouses. His design background continues to inspire him, now applied to making attractively delicious food.

Freshly Baked
If you're like us, enjoying a fresh baked pastry livens up any morning routine. By the time the doors open at the Kitsilano café, Henry and his three baking assistants have whipped up an assortment of muffins and scones – just like homemade and hot out of the oven – ready for the earliest customers. The appeal of our freshly baked products, from sweet to savoury, is not only in the crisp taste and quality ingredients, but in our wide selection. We offer 9 muffin and 7 scone flavours:
Muffins – cranberry pecan oat, blueberry lemon oat, apple cinnamon oat, cranberry bran, blueberry bran, fruit & nut, pumpkin, and banana.
Scones – raspberry white chocolate, spinach & feta, cheddar, cheddar apple, chocolate orange, mixed berry, and vegan apple.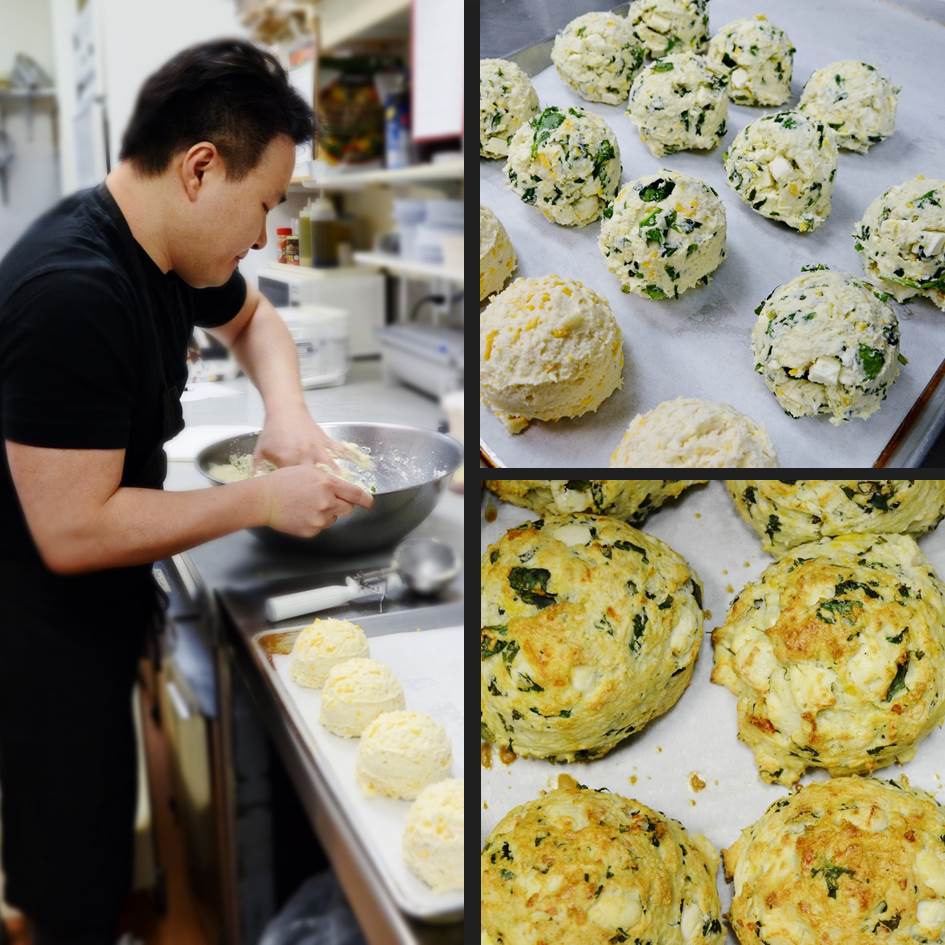 When it comes time to draw the baking trays from the oven, Henry checks the quality of the products before they are neatly arranged and brought out to the public. Naturally, he is fond of his repertoire of flavours but his personal favourites are the spinach & feta scone and the apple cinnamon oat muffin.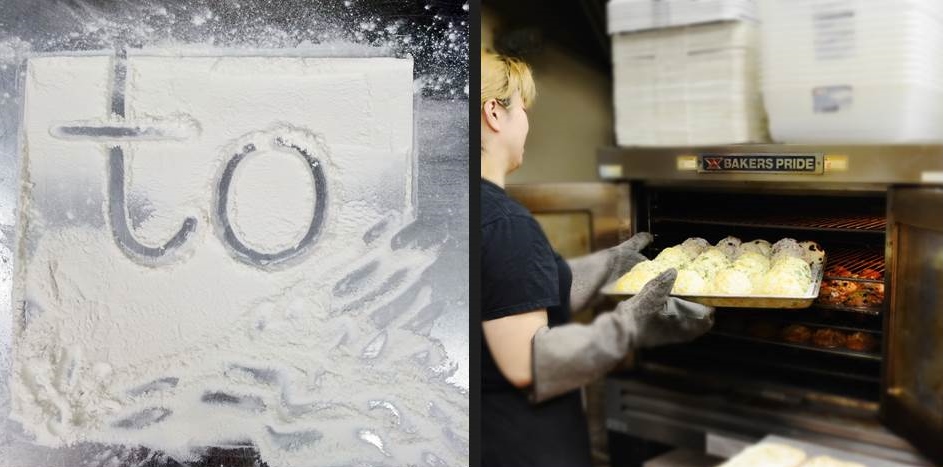 Other fresh treats, baked or hand crafted in-house, include croissants, sandwiches, vegan power cookies and bars, and peanut butter cups. And, because we take pride in offering quality and great tasting food, our sandwiches and pastries are made on the same day that you enjoy them. At the end of the day, any unsold items are donated to soup kitchens and homeless shelters.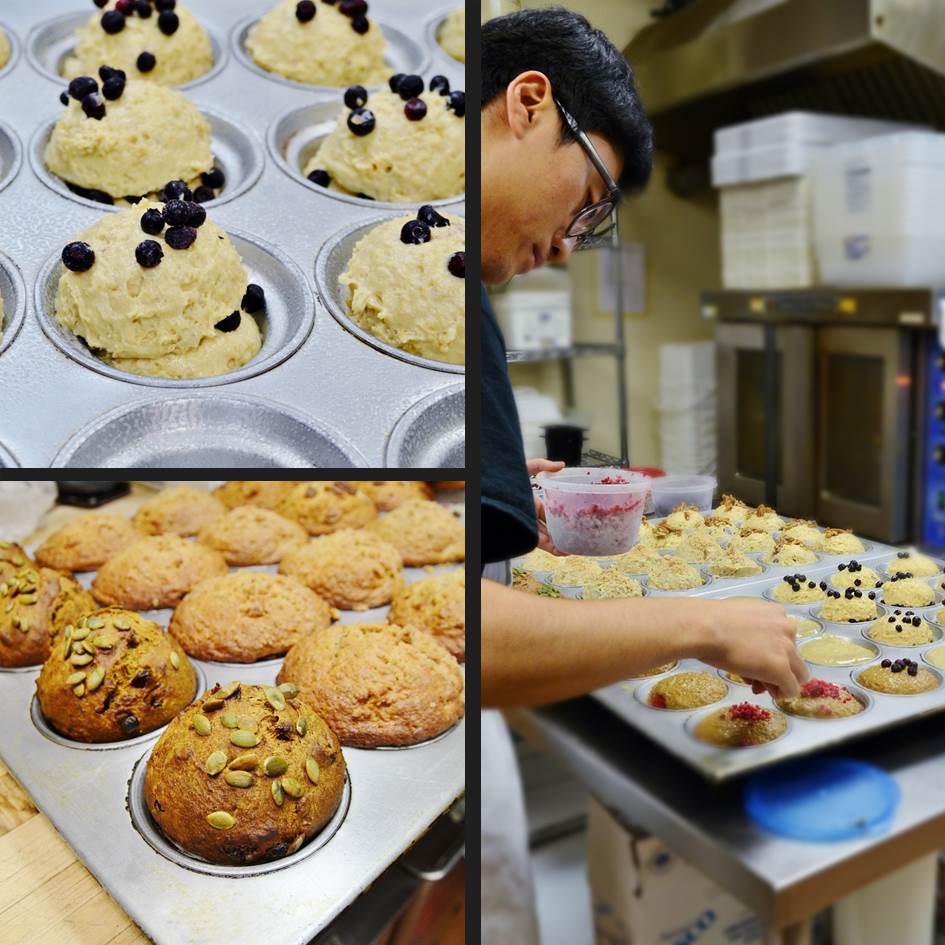 Whether you're starting your day or grabbing an afternoon break, take comfort in our delicious fresh baked goods with homemade flavours which are prepared daily by our passionate baking team! And, be sure to pair them with our fresh roasted organic coffee!