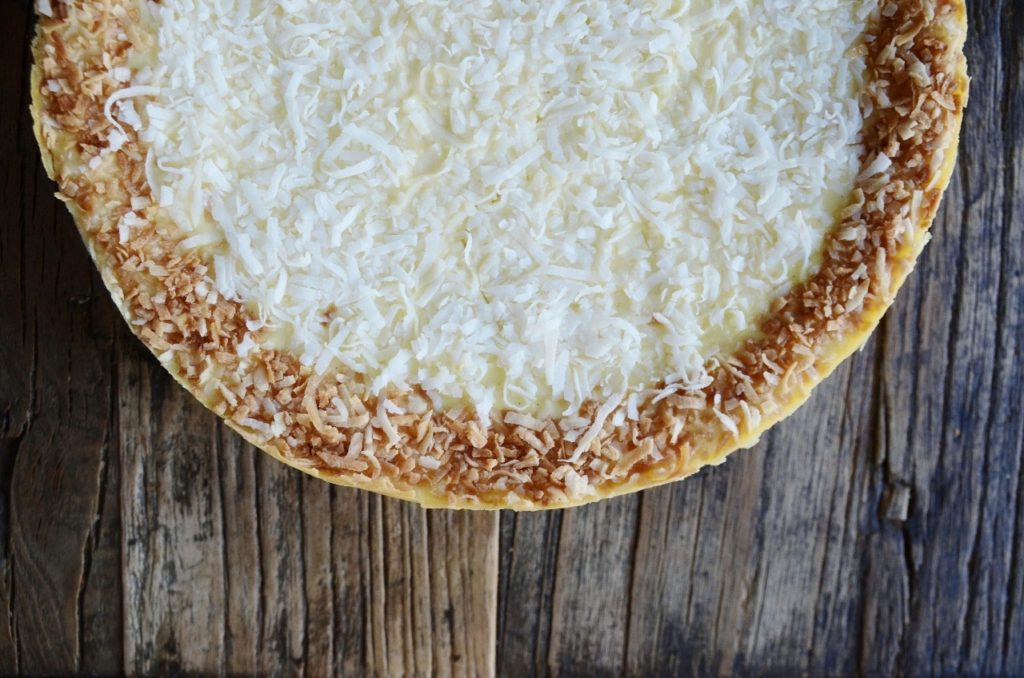 Get whisked away to paradise with a taste of our newest feature – Coconut Dream Cheesecake. The supremely luscious coconut dessert, with morsels of shredded coconut crispness and subtle lemony-tanginess, is sure to make any coconut lover's dream come true. This month, take time for a sweet escape with our Coconut Dream Cheesecake!
A Taste of the Tropics
In every bite you'll feel like you're in a tropical paradise with the exotic qualities of this coconut cheesecake. It is brimming with coconutty deliciousness, made from a blend of our quality cheesecake ingredients and a creamy coconut puree that is infused with silky lemon curd and tender coconut shreds. The cake sits on a graham crumb crust then topped off with a pillowy bed of coconut shavings and a ring of toasted coconut flakes. Talk about dreamy!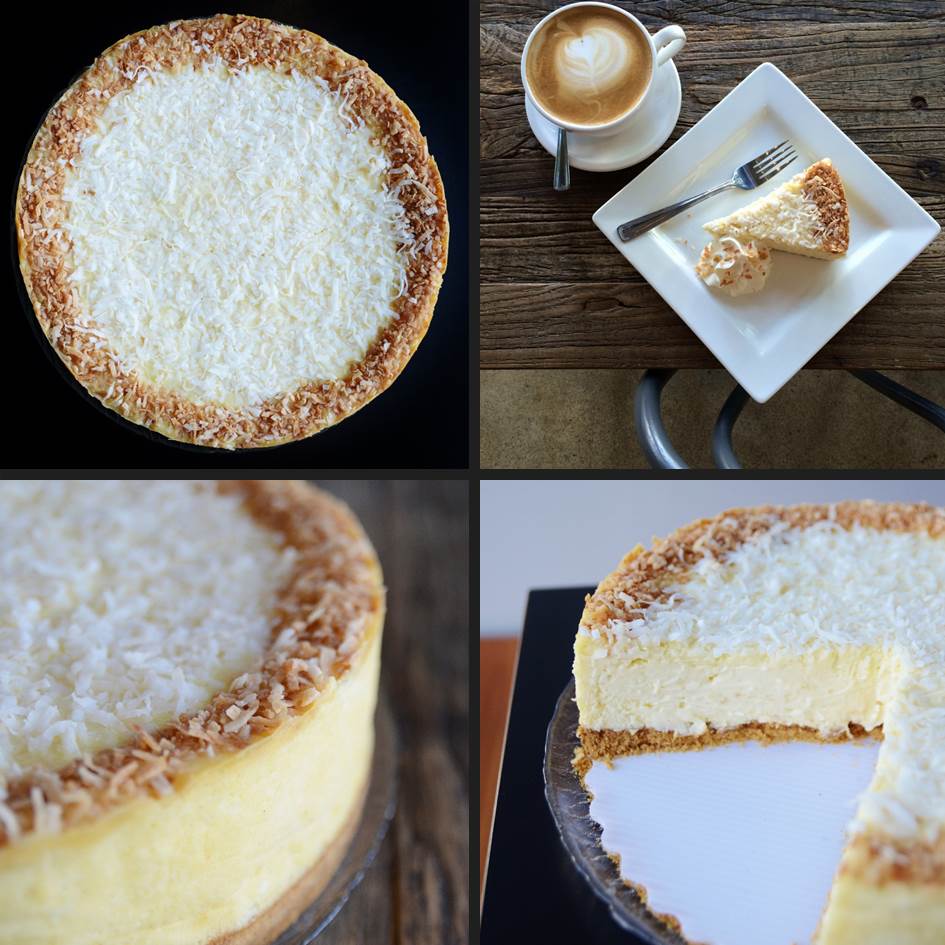 Coconut Paradise
The Coconut Dream Cheesecake is fit for a tropical taste getaway. This delicately sweet cheesecake offers a soothing coconut flavour and fragrance, plus a slight zing of lemon. With our newest cheesecake, you can treat yourself to a serene flavour escape at any of our cafes or when you're lounging deskside, patioside, poolside, beachside, etc. Prepare to drift away to a coconut paradise. Sweet dreams!
As with all our in-house made cheesecakes, the new Coconut Dream Cheesecake can be enjoyed by the slice or to take away as a whole cake in 3 sizes – 6", 8" and 10" – and available at all Trees Organic Coffee cafes.