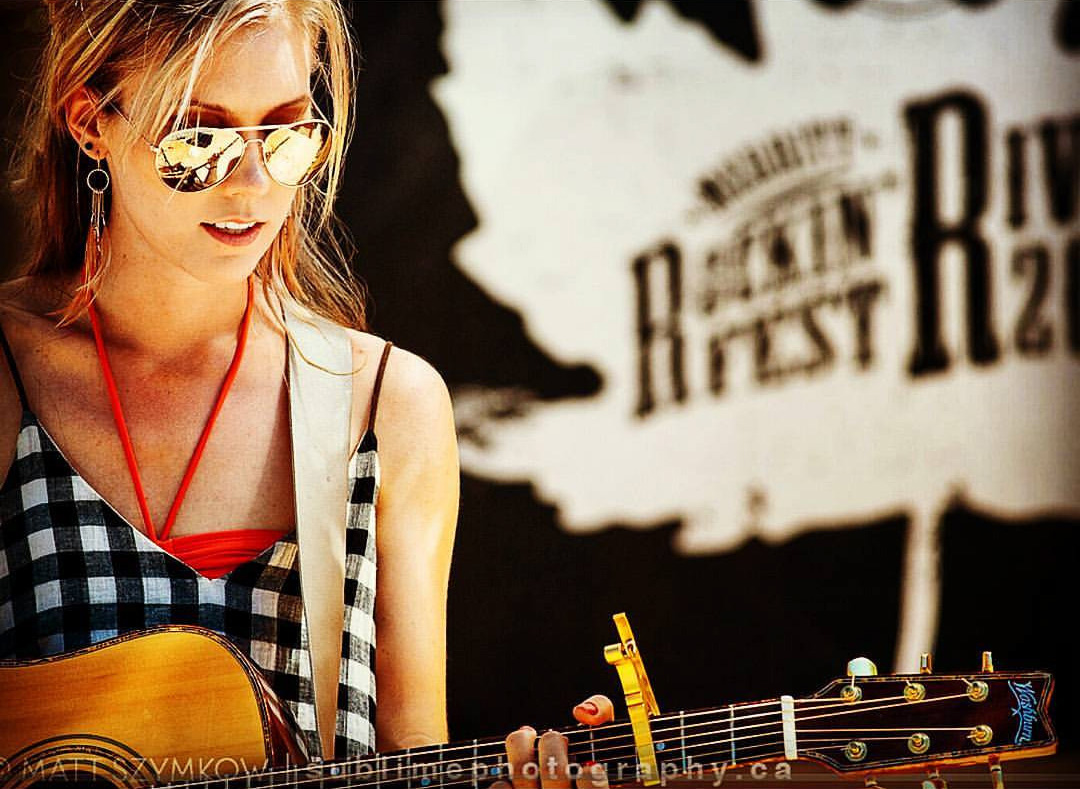 Our latest coffeehouse musician profile features Vancouver's country-folk-rock singer and songwriter Chelsea Charlton, who will perform on March 3, 2017 as part of Trees Organic Coffee's weekly Friday live music event.
Chelsea draws her musical roots to her mother's side of the family; Grandpa Charlton is a bluegrass singer-songwriter who toured around Canada in various bluegrass festivals and had the privilege of opening for Johnny Cash on several occasions. Although she was exposed to music at an early age, it was only three years ago that Chelsea started to seriously play, write, perform and share her music. She is primarily a solo artist and writes her own songs on the guitar with many of her heartfelt compositions framed around her life's experiences and journey.
Within a relatively short time in the music industry, Chelsea has already been down in Nashville cutting her first studio tracks and had the honour of playing "The Bluebird Café", one of the world's preeminent listening rooms with some of the most significant songwriters and artists (eg. Garth Brooks was discovered at this café). Her Nashville tracks include I Will Be, Right Lovers Wrong Time, and Let me Run, which are available on SoundCloud. More recently, she was in Los Angeles showcasing her music to industry professionals as part of the VocalizedU workshops. And, closer to home, she performed at the Cloverdale Rodeo and has been playing gigs in Vancouver.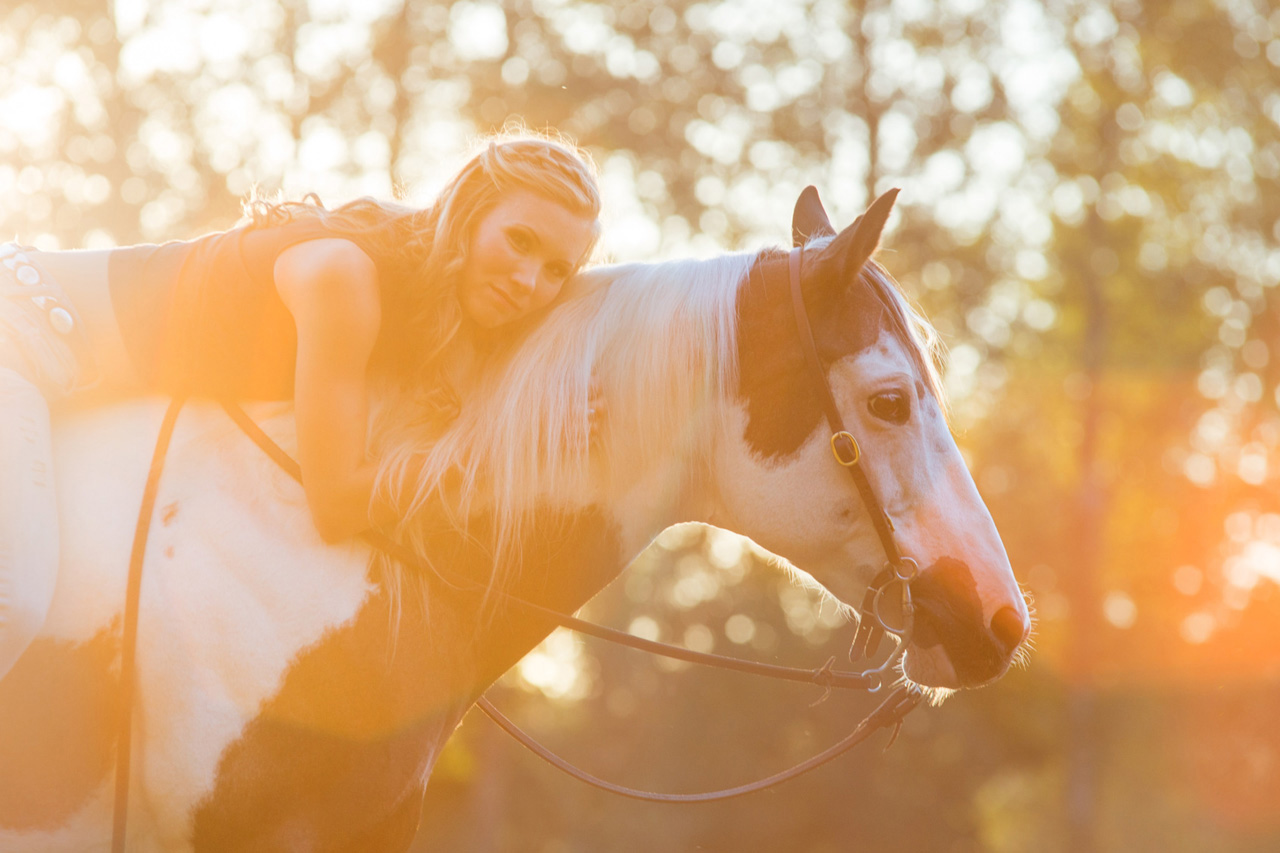 Besides music, horses training is her other great passion. She grew up around horses in the Peace Country of B.C. and in the Rocky Mountains near Jasper. While her family was involved in the rodeo, Chelsea preferred horse jumping and dressage with the Warmblood horse breed. Since the age of 15, she has been riding, training or competing with horses. Horses are not only an important part of who she is but also influences her music. If she could have her way, she would love to go on tour with her music, but with her horse trailer in tow.
Chelsea's musical career is ramping up with variety of upcoming events. She is currently competing as one of the top 12 finalists in the BCCMA Breakthrough project (country music competition), which will wrap up by the end of March. She's also aiming to take part in the Landmark Events in mid-March, and hoping to release her EP sometime this year. In the meantime, you can look forward to catching Chelsea's performance at Trees Organic Coffee Granville Street on March 3 where she'll be performing in a Writer Round with Chris Lok and Derek Pitts. A typical 'round' consists of three or four songwriters seated together taking turns playing their songs and accompanying each other.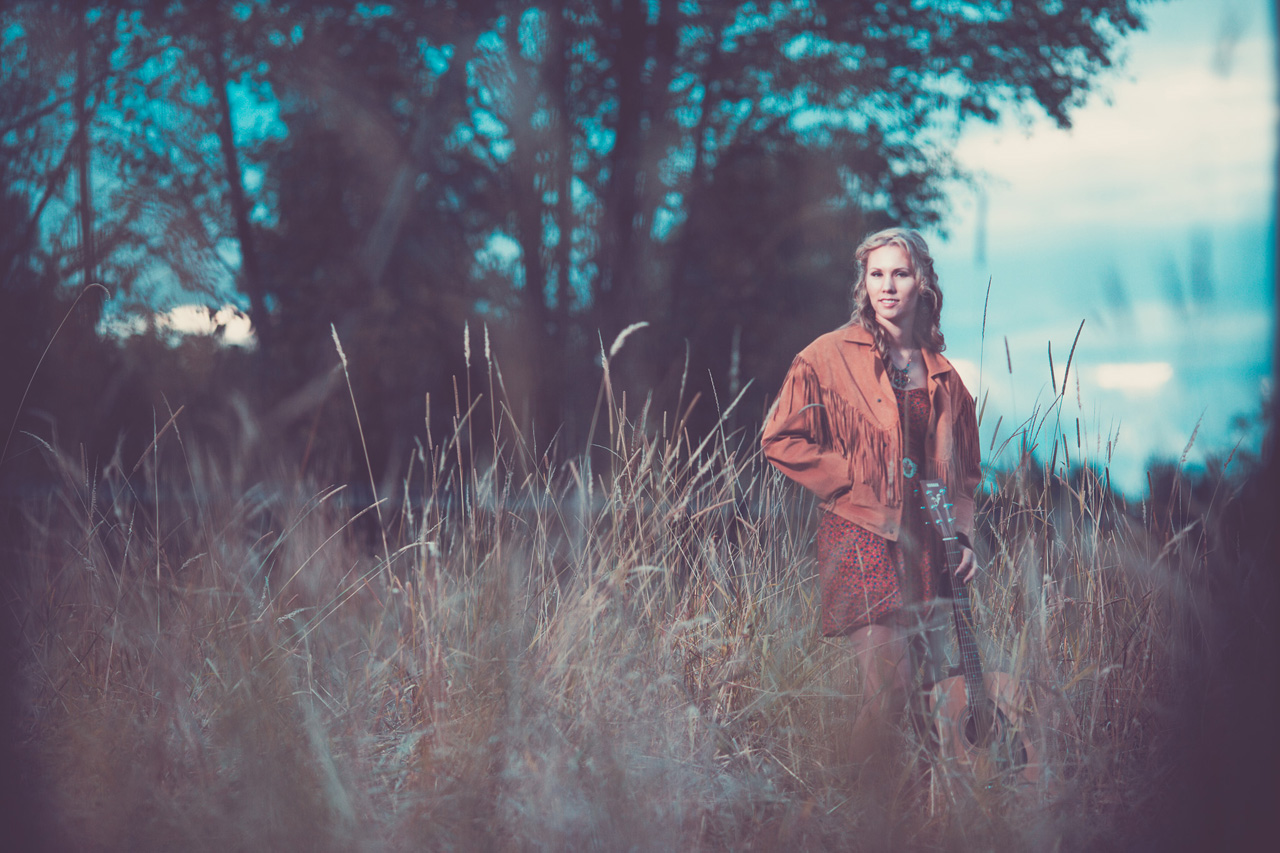 In Conversation with Chelsea Charlton
TO. Where do you draw the inspiration for the music and stories in your songs?
Chelsea: I like to look for truth in my songs, whether it's the sad truth, bitter truth, or ugly truth. I've use the Bible for this, as well as just looking at the people and relationships around me and seeing how they interpret a situation differently.
TO. Is there a connection in your music with horses?
Chelsea: Oh yeah. Horses have an amazing ability to show us who we really are, like true mirrors. Song writing is sort of the same. A song lyric will not sit right until you face it with true honesty. Horses demand the same from us. If that doesn't make any sense then I'll take you for a riding lesson and you'll see what I mean.
TO. Can you describe your songwriting process or style while using one of your songs as an example?
Chelsea: I have a song called Runaway Train, that was inspired by a friend who was going through a rough patch with his marriage; over a festival weekend, someone called it a 'Train Wreck'. So, that night, I picked up my guitar and got a good train rhythm going, found a good key for a vocal whooooh whistle sound, and then began the story. Coming from a divorced family myself I know the messiness that comes with it and how it would be easier to "Throw me off this runaway train, fake my death and never return again." I like my lyrics to make sense and paint a picture, and when possible, have levels of meaning. I also like the music to reflect the song. As such, this song has lots of vocal harmonies that create a train whistle sound and a good rhythm that builds like a train running down the tracks.
TO. Who are your top musical influences locally and globally?
Chelsea: Locally there are so many! All my friends and fellow musicians influence me in one-way or another. The way I look at it, we're all in it together creating music. It doesn't matter so much to me the genre or style that someone has if it's different than what I'm looking for. Globally I listen to and study writers like Gillian Welch, Brandi Carlile, and Gin Wigmore. For musical style, I listen to a lot of Eagles tracks because I still think they mastered the blend of folk-country-rock perfectly.
TO. Describe your most fulfilling and inspiring musical moment to-date?
Chelsea: Playing the Roxy for the first time earlier this year was pretty big for me. I really felt the show came together naturally, even under all the pressure and stress. Other than that, just finishing any song and knowing that it's done and there's nothing more that needs to be said, all the wrinkles are ironed out, and then performing it live – that is what's most fulfilling for me.
TO. What are the main short term and long term aspirations for your music career?
Chelsea: In the short term, I'm really focusing on creating a fluid show, and through that, iron out these new songs for recording this year. I'd like to make an EP and release it by summer. In the long term, I want my song writing to continue getting better, and I want to expand my reach as an artist. Radio is the goal for sure, but in today's world there are so many other options for getting your music out there and known. I could see myself on the road full-time with music. My feet are always itching for adventure.
Images are provided by Chelsea Charlton with credits as follows: Top image is by Matt Szymkow of Sublime Photography. Middle Image is by Andrea Walker of Heels Down Media. Bottom Image is by Trav A photography.