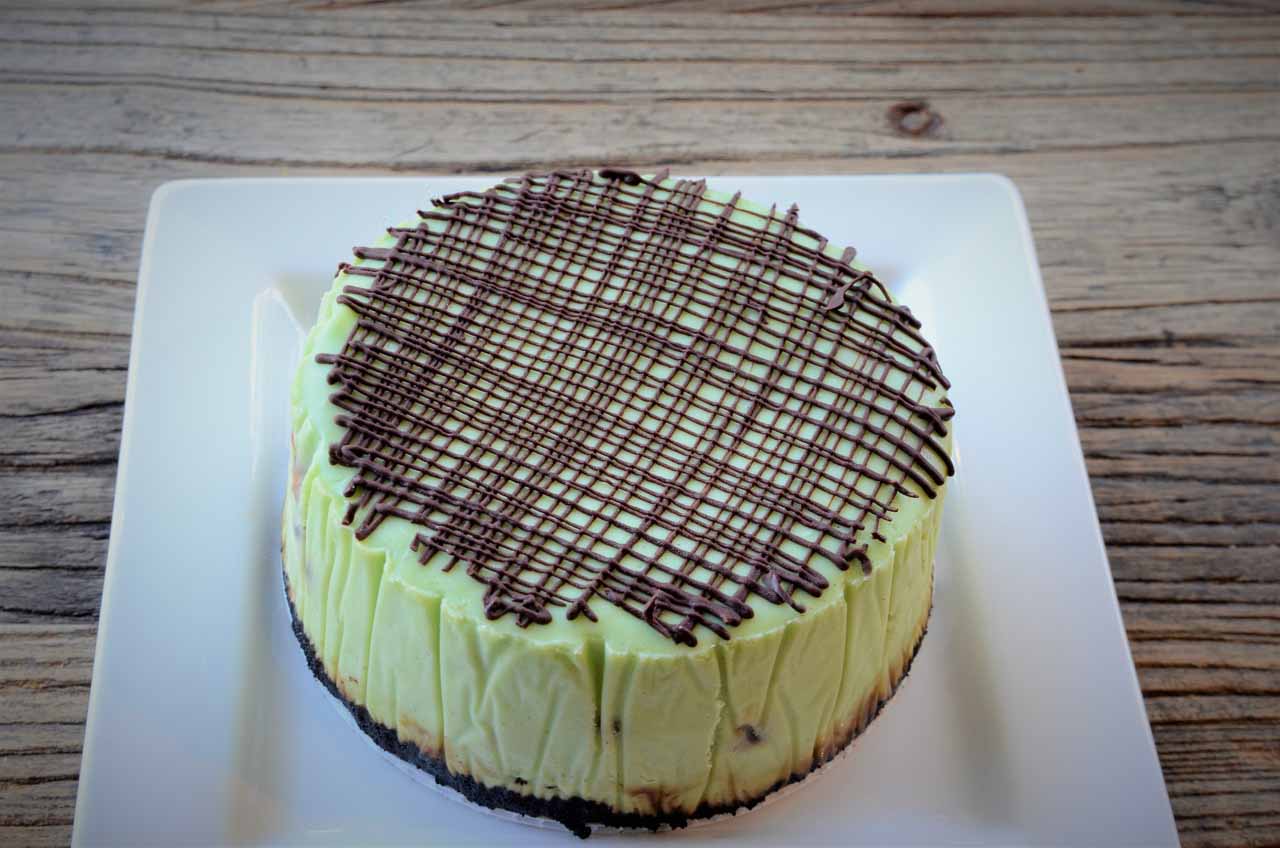 Mint Chocolate Chunk Cheesecake – part chocolate, part peppermint, all cheesecake – what's not to love? With the comfort of chocolate and the coolness of mint, this much-adored flavour combination when elevated to cheesecake status shows that more of a good thing can be wonderful! For mint-chocolate fans, our current cheesecake feature proves that less is not always more. More is more!
Pleasingly Perky Cheesecake
We can't imagine a better collaboration than mint and chocolate for our February cheesecake. Your taste buds will be awakened by the refreshing and subtle burst of peppy-minty flavours wrapped in our lush cheesecake filling. There's a punch of crunchy chunks of dark chocolate throughout the cake, which rests on a chocolate crumb base and is dressed with drizzles of more chocolate. It's easy to understand why this knockout Mint Chocolate Chunk Cheesecake tops the chocolate-mint hierarchy. A slice will be devoured in minutes, and you don't need permission to have more!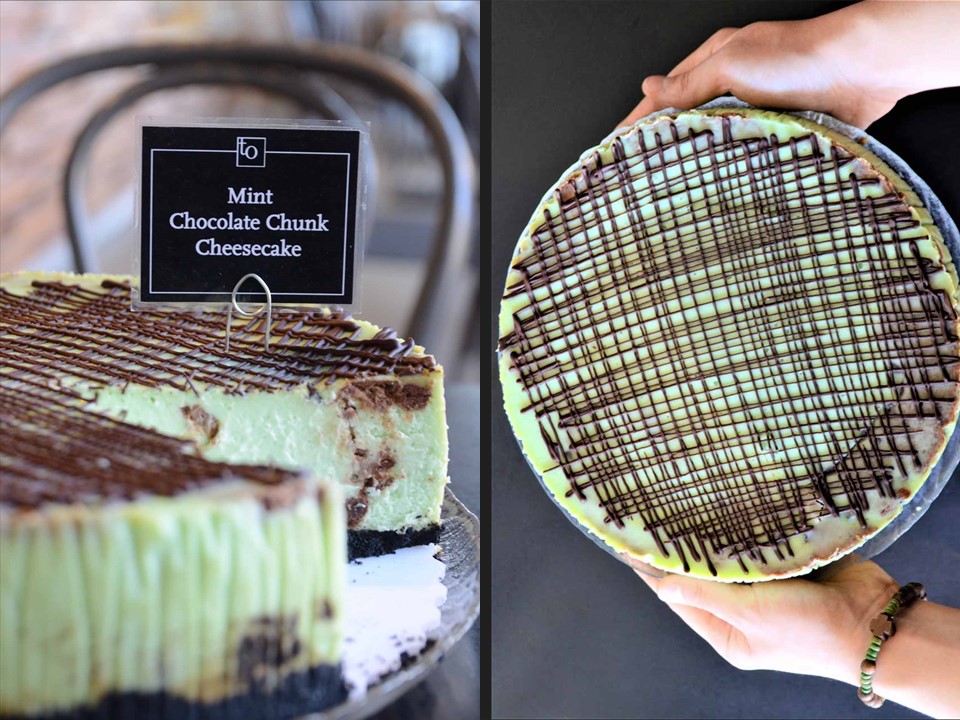 Shake off the winter blues with this pleasingly perky cheesecake that celebrates one of the world's greatest flavour combinations – one that is honoured on National Chocolate Mint Day, February 19th!
Crafted in-house, our Mint Chocolate Chunk Cheesecake is available at five Trees Organic Coffee & Roasting House locations in Vancouver. Enjoy it by the slice or share more with a whole cake, choosing from 3 convenient sizes – 6″, 8″ and 10″.