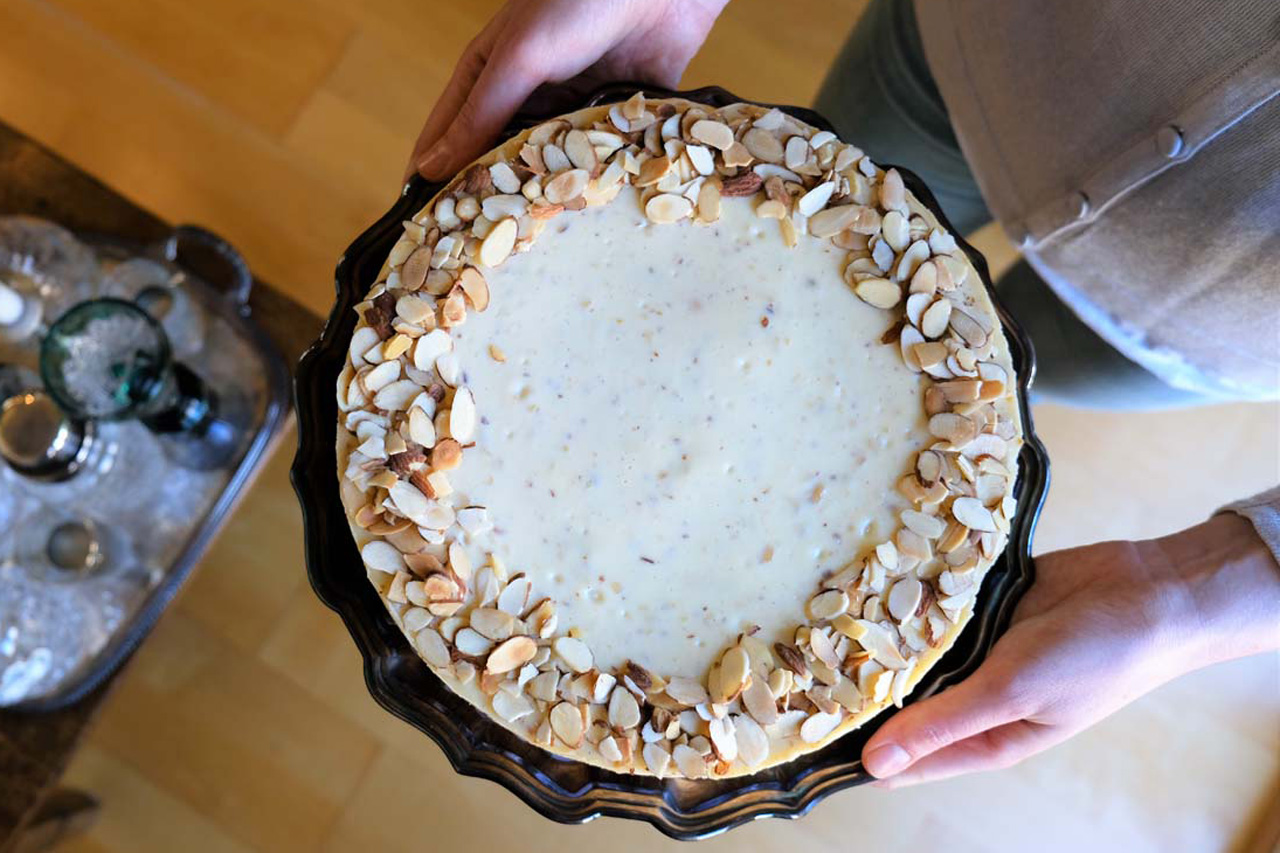 Almond Marzipan Cheesecake has arrived to welcome March in style! Our feature cheesecake elegantly leads us towards Easter celebrations with the dazzling flavour of almonds, in exquisite accompaniment to the sweetness of marzipan. Every bite of this red-carpet worthy dessert will be polished off with delight.
Dressed Up With Almonds
Fashioned out of aromatic almonds, our cake balances the nutty and sweet flavours of almonds and smooth marzipan with our signature cheesecake ingredients. This delectable combination comes together in the finest form, positioned on a golden graham cracker crust. Crowned with a toasted slivered almond halo, the Almond Marzipan Cheesecake has a dressed up style worthy of award season! Not only is the delicate creamy colour of this cake on trend, the marzipan is house-made with the finest quality almond meal. It is the cheesecake to award you with down-to-earth decadence in every bite! Oh la la.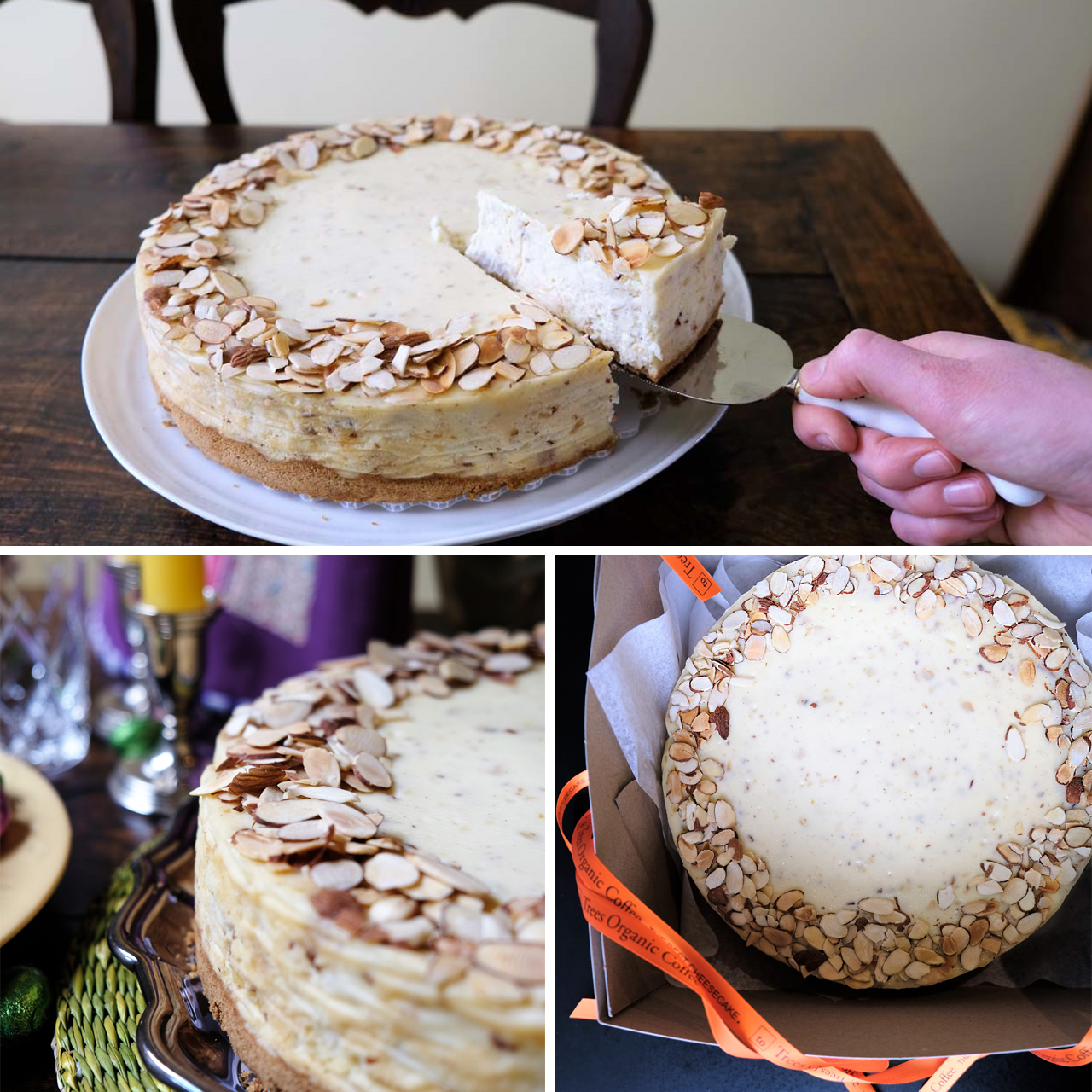 Bring a Stylish Cheesecake to Your Easter Celebration
With Easter in sight, it's time to look forward to all the holiday has to offer, and celebrate in style. Adorn the table with the show-stopping, eye catching Almond Marzipan Cheesecake, and share its elegant appeal with family and friends. Three cake sizes are available to fit any gathering – 6″, 8″ and 10″. You can also order it by the slice, to relish the flavours at our five cafes, or take a slice home for you and the Easter Bunny.