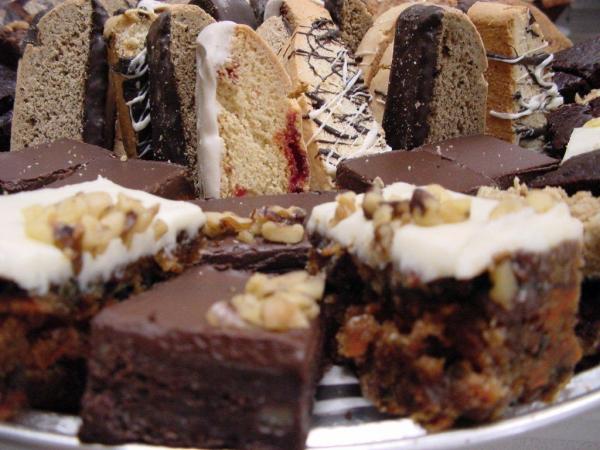 "Wow! Who brought the organic coffee and these gourmet sandwiches? And the cheesecake! That hit the spot. So who was it? Come on, don't be shy."
OK, it was us.
We're known for our organic coffee and our "best in the city" cheesecake. But did you know Trees Organic can deliver a full catering menu for offices and events in Vancouver and Richmond? We make sandwiches, salads, wraps, specialty platters, cheesecakes, vegan desserts and more.
To order from our catering menu at our Vancouver cafes, just email tocoffee@treescoffee.com or fax (604) 684-5026 before 3:00pm of the business day before your delivery is required. We'll confirm your order by 4 pm of the business day your order is placed. Orders placed after hours will be confirmed by 11 am the next business day.
If you want to order from our café in Richmond, try calling (604) 783-6024 or send an E-mail to Hava@coffeeandcatering.com
Check out what's on the menu:
Try one of our gourmet sandwiches like Bocconcini, Chevre, or our Mediterranean sandwich. Customer favorites also include Proscuttio & Brie, Turkey & Swiss, Ham & Cheddar, Salami & Swiss, Chicken Salad, Tuna Salad and Curry Chicken Salad.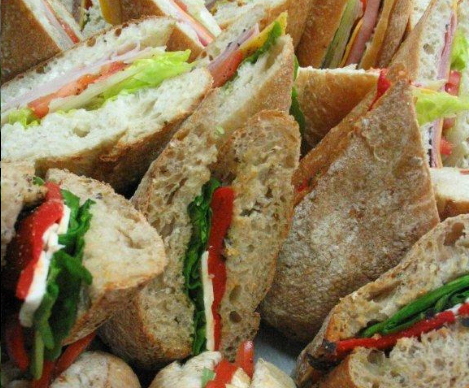 Cheesecake. Bring on the dessert! New York, Bluberry, Chocolate, Mocha, Key Lime and more!
Our coffee and tea service can include a thermos of freshly roasted coffee is always freshly roasted in small batches.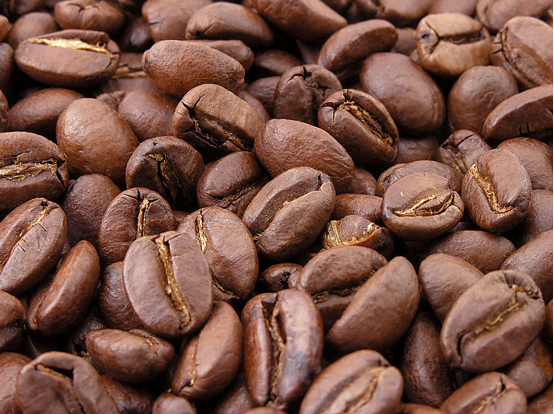 Check out our complete catering menu to see our platters, vegan treats and more!