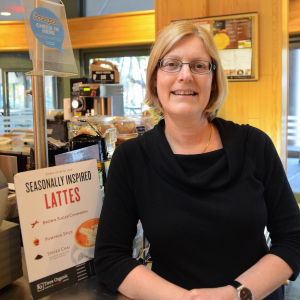 We're proud of our family of cafes that's grown up in and around Vancouver. Starting with just one coffeehouse on Granville Street, we've grown to 5 locations — including our Richmond cafe that's celebrating its 10th anniversary on Friday, December 5. To celebrate, we're selling our famous cheesecake slices for 1/2-price on that day at the Richmond location (7700 Minoru Gate), as long as supplies last!
How did our Richmond location gets it's start? New immigrant to Canada Hava Ben-Shlomo was hanging out at her favourite cafe, Trees' flagship location at Granville. She'd already been in Canada for a few years and the country was feeling like home — but with her kids now all grown up, what did she want to do with the rest of her life? "I realized that just sitting there with my friends, the owners of the company, that I loved Trees coffee," Hava says. "I loved the taste, that is was organic and fair trade — and I loved that it was a local, Canadian cafe. How could I be a part of this?"
Soon she was running her own Trees Organic franchise, opening up the Richmond location that's still so popular today. "I did some training for about a month to get up to speed on the coffee and running the business — but I'm always still learning!" she says.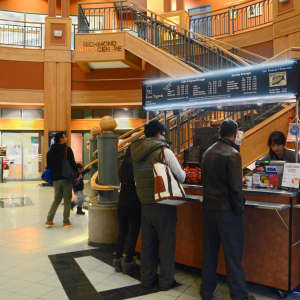 She enjoys working in the diverse, fast-growing community of Richmond, BC. "Time has flown by really fast here," she says. "Looking back, I can't believe it's already 10 years. By now, I recognize most of our customers before they even get to the counter, whether they're coming from classes or the library nearby. I feel like I'm part of the community. This is my second home!"
Coming over to Canada has definitely changed her life. "It's more relaxing here. People are very easy going — and they don't mind if your English isn't perfect," she says with a charming accent.
Make sure you stop by the Trees Organic coffeehouse in Richmond on Dec. 5 to celebrate the 10-year anniversary with us and get a slice of cheesecake for half price!