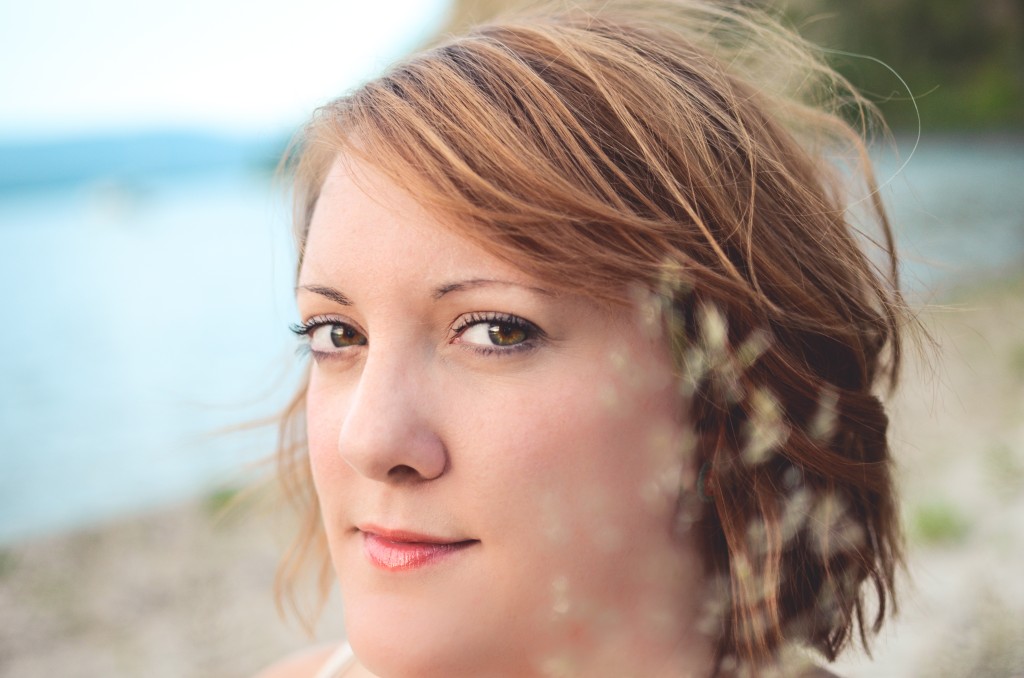 Where in Vancouver can you experience the best cheesecake, organic coffee, and live music? Only at Trees Organic! There's an extraordinary lineup, in March, of musical talent for our popular and weekly Friday live music nights at our flagship Granville Street coffeehouse. To kick things off, performances by Jodi Doidge, Haley Blais, and the Familiar Wild band are a must-see. Haley Blais combines her soft fluttering vocals with her unique ukulele music, while the band Familiar Wild delivers a distinct sound between orchestral folk and melodic pop. Jodi Doidge, a Vancouver-based 'vocal songbird and musical maven', is our highlighted musician this month. Her heartfelt lyrics and music are a fusion of various styles – alt-pop, country, folk, rock and indie. To give you a better appreciation of her work and upcoming projects, Trees Organic is happy to share our recent chat with Jodi.
In Conversation With Jodi Doidge
TO. How did you get your start in music — and who are your biggest influences?
Jodi. I've been writing and singing since I was a teenager, but was pretty shy about it. When I was 19, I moved away from home to work at a resort in Alberta and met lots of musicians who convinced me to play some open mics. I got lots of positive responses and just kept going. My biggest influences include Sarah Harmer, Jenn Grant, Feist, and Hannah Georgas. I pretty much love all Canadian indie music. There are so many groups doing such amazing things; it's exciting to be a part of that.
TO. How has your music evolved?
Jodi. I feel like I'm constantly growing. My guitar playing has definitely improved and my vocal ability as well. I keep learning and fine tuning my writing; it definitely has a pop music sensibility that crosses the threshold into various genres. I'd like to incorporate some beats into some of my newer songs, give them an edgier feel or maybe just do a very stripped down version. My tastes have definitely matured and I like the idea of exploring my dark side a bit more.
TO. Tell me about the concept behind 'Little Love Songs'.
Jodi. Recording that EP was something I've always wanted to do, regardless if it ever went anywhere. It was my first major project – I had a ton of songs and I worked with Winston Hauschild to pick these five and just went for it. I am super happy with what we created; it showcases a wide range of styles and highlights my strength as a solid singer and songwriter.
TO. What's your next musical project?
Jodi. Right now I'm playing as many shows as I can. I just finished a 5 day tour on Vancouver Island with Sunshine Coast artist Brett Wildeman, and coming up, I have a few gigs in Squamish and Vancouver. I'm also going to LA to attend the ASCAP I Create Music Expo in April and am playing some showcases while I'm there. And, I am currently applying to the Artists On Board Program with VIA rail along with Calgary singer/songwrtier Kenna Burima whom I met in Banff during the Source & Inspiration Residency program, back in November. We want to go to Toronto in July and play some shows and visit some of the other participants we met.
Please join us for a memorable night of local music with Jodi Doidge, Haley Blais, and Familiar Wild on March 6 at our cozy Granville Street coffeehouse, all the while enjoying Trees Organic's famous cheesecake and organic-fair trade coffee!