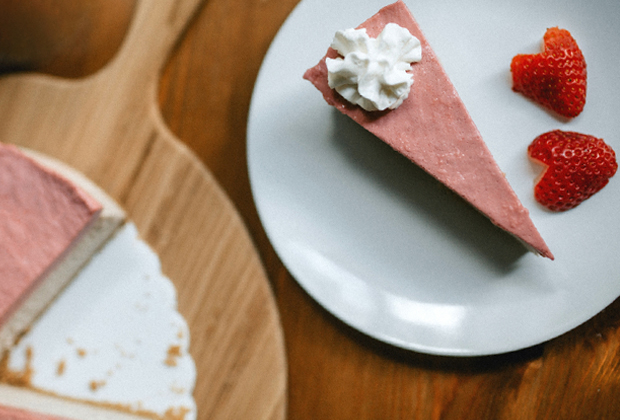 Good news for strawberry lovers in Vancouver with the berry season arriving early. The plump and juicy cakes are more delicious when combined with a Strawberry Cheesecake! As a result, strawberry steals the spotlight as January's feature cheesecake at Trees Organic Coffee & Roasting House.
Strawberry Cheesecake: One of our best kitchen creations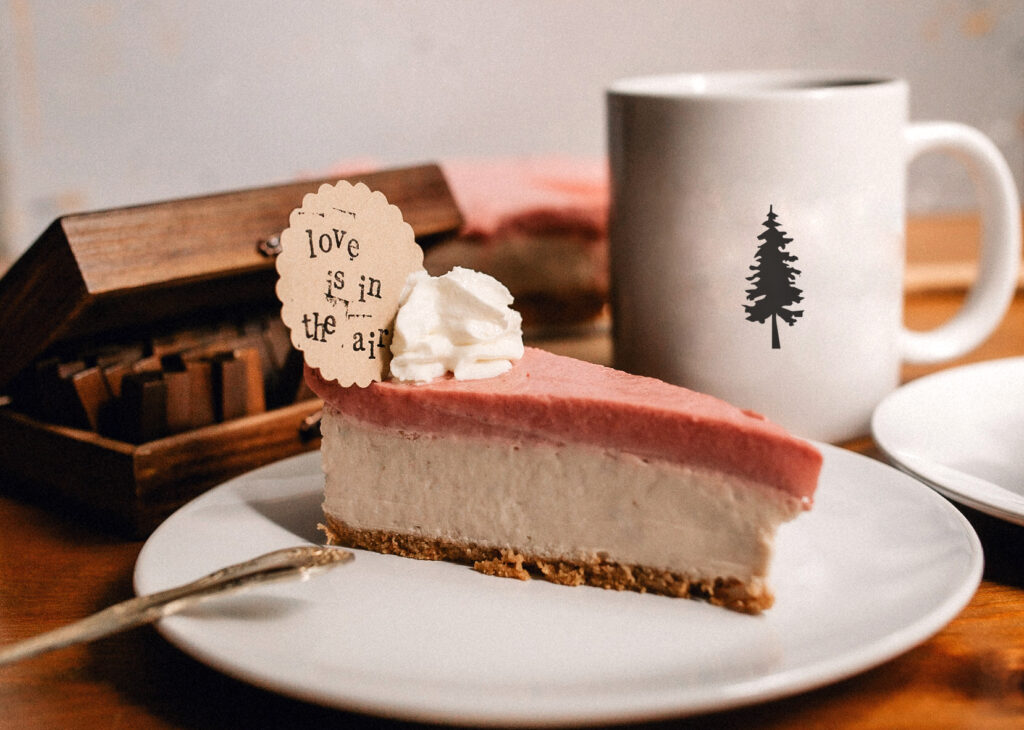 Our Strawberry Cheesecake indulges your senses with sweet possibilities. The natural, ripe sweetness of these succulent berries are accentuated when blended into our signature cheesecake recipe. The result is a cheesecake with a satin-smooth texture and a bright taste to celebrate the beginning of 2023.
Also, infused with strawberry nuggets and paired with a crumbly chocolate crust, this standout dessert takes no effort to enjoy.
Celebrate ripe and refreshing flavours
The crimson berries are part of the rose (Rosaceae) family and were cultivated as far back as the Roman period. In the 13th century, they were used as a medicinal herb, and today strawberries are considered a powerful fruit offering more vitamin C than an orange, along with many other healthy properties. But, more than anything, they are best known as the quintessential summer fruit.
On the other hand, made from scratch at our in-house bakery, the Strawberry Cheesecake joins Trees Organic's repertoire of cheesecakes in January in our café locations. It can be enjoyed by the slice or as a whole cake in 3 sizes – 6″, 8″ and 10″.
Where can I find my Strawberry Cheesecake?
Starting January 9, 2023, you can find your favourite dessert in all Trees Cheesecake + Organic Coffee stores. It will be available only in January and February. So, do not miss the opportunity to try it!