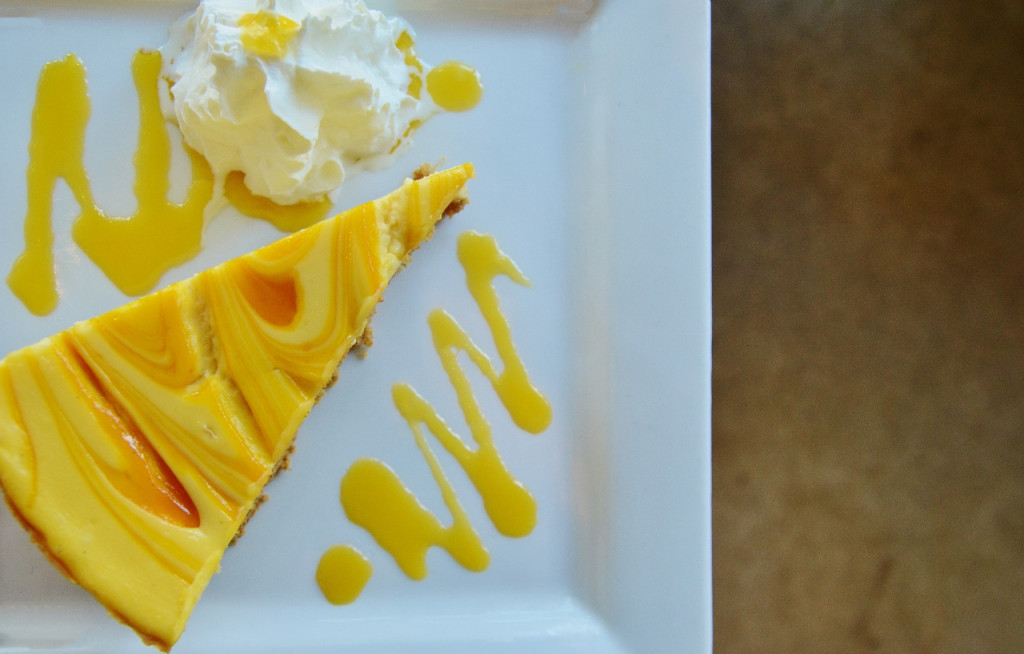 Summer in Vancouver is in full swing with sizzling sunny conditions and record breaking temperatures. Keep your cool by staying hydrated and dip into something refreshing with a Mango Splash Cheesecake at Trees Organic Coffee & Roasting House.
Infusion of Real Mangoes
Nothing says summer treat like a cool tropical dessert! It's no wonder our tropical-style cheesecake – Mango Splash – is a fan favourite and hugely popular in the summertime. Returning for July and August, this tantalizing cheesecake is infused with the exotic flavour and aroma of real mangoes. It combines juicy mango fruit purée with our fluffy cheesecake ingredients. Ripe mango chunks float throughout the cheesecake, posed on a graham crumb crust and topped with mango swirls like the warm glow of a summer sunset.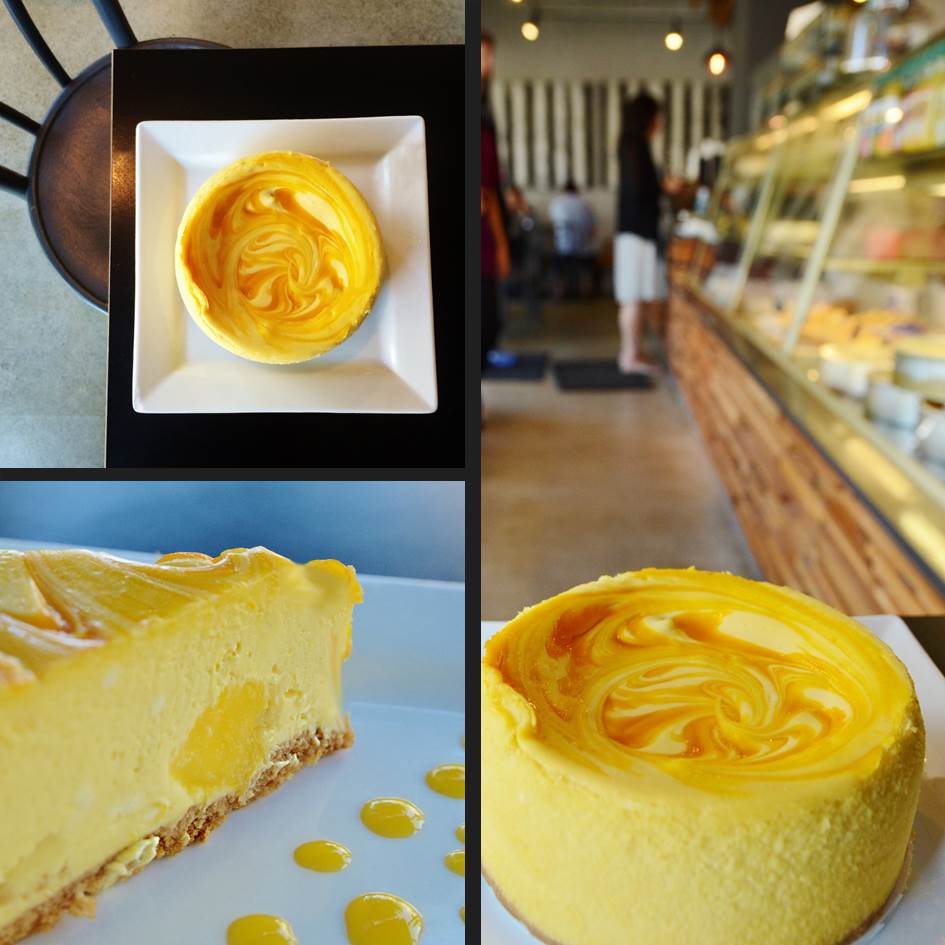 Taste the Tropics
Considered the king of fruits, mango is the most popular fruit in the world. Its tangy-tender sweetness is captured in our Mango Splash Cheesecake and some say it tastes like the tropics – dreamy, breezy and exotic! As our sultry summer continues, this cool and delicious dessert is ideal as a kick-back, carefree treat anytime, anywhere – in our cafes, at a patio dinner party or a beach picnic. Chill out further by pairing Mango Splash with one of our all natural smoothies or Cappuchillo.
Made from scratch at our in-house bakery, the Mango Splash Cheesecake joins Trees Organic's selection of cheesecakes at five café locations. It can be enjoyed by the slice or to go as a whole cake in 3 sizes – 6″, 8″ and 10″.