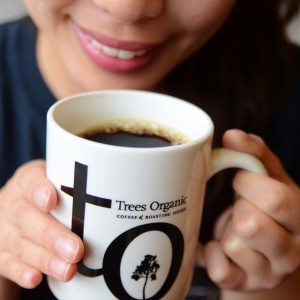 After oil, coffee is the second most globally traded commodity, employing about 100 million people in the coffee business worldwide. Coffee is arguably the world's most popular beverage. It's so popular that the first-ever official International Coffee Day will launch on October 1, 2015 as a celebration for coffee appreciation around the world. Up until now, there have been a variety of National Coffee Days, observed anywhere between early April to late September, depending on the country.
Celebrate Coffee
The International Coffee Organization (ICO) is collaborating with 74 member states and 26 coffee associations around the world, including the Coffee Association of Canada, to honour the diversity, quality and passion of coffee. In particular, the Day is an opportunity to recognize the millions of farmers that grow coffee and importance of ethical fair trade for their crop. At Trees Organic Coffee, we share the love of coffee and its producers by supporting 100% organic, single-origin, fair trade and naturally shade grown coffee beans.
Be sure to visit your local Trees Coffee on October 1st and join us in paying homage to this truly magical bean!
Coffee Top Five By Country
Top Five – Exporters of Coffee: Brazil, Vietnam, Columbia, Indonesia and Ethiopia
Top Five – Importers of Coffee: US, Germany, France, Italy and Japan
Top Five – Per Capita Consumption per year: Finland, Sweden, Netherlands, Germany, and Norway
Top Five – Cups per Day: Netherlands, Finland, Sweden, Denmark and Germany.
Top Five – Most Caffeinated Cities: Helsinki (Finland), Seattle (US), Amsterdam (Netherlands), Oslo (Norway), and Rome (Italy).
Coffee Fast Facts By Fun Numbers

To learn more about coffee: Story of Coffee, Growing Coffee Around the World, Harvesting Coffee Beans The Organic Way, Roasting Coffee Beans, Stories of Bolivia's Café Femenino Coffee Farmers, Single Origin Coffee Profile – Peru, Single Coffee Profile – Nicaragua.
Show your appreciation for coffee and join us on Oct 1st, Thursday to celebrate International Coffee Day! Spread the word on social media using #InternationalCoffeeDay and #TreesCoffee.
Data Sources: foodrepublic.com, coffeetastingclub.com, Conde Naste Traveller, Statista, infogr.am, theoatmeal.com, theurbanrealist.com, businessinsider.com, coffeeassoc.com, fairtrade.ca, globalexchange.org