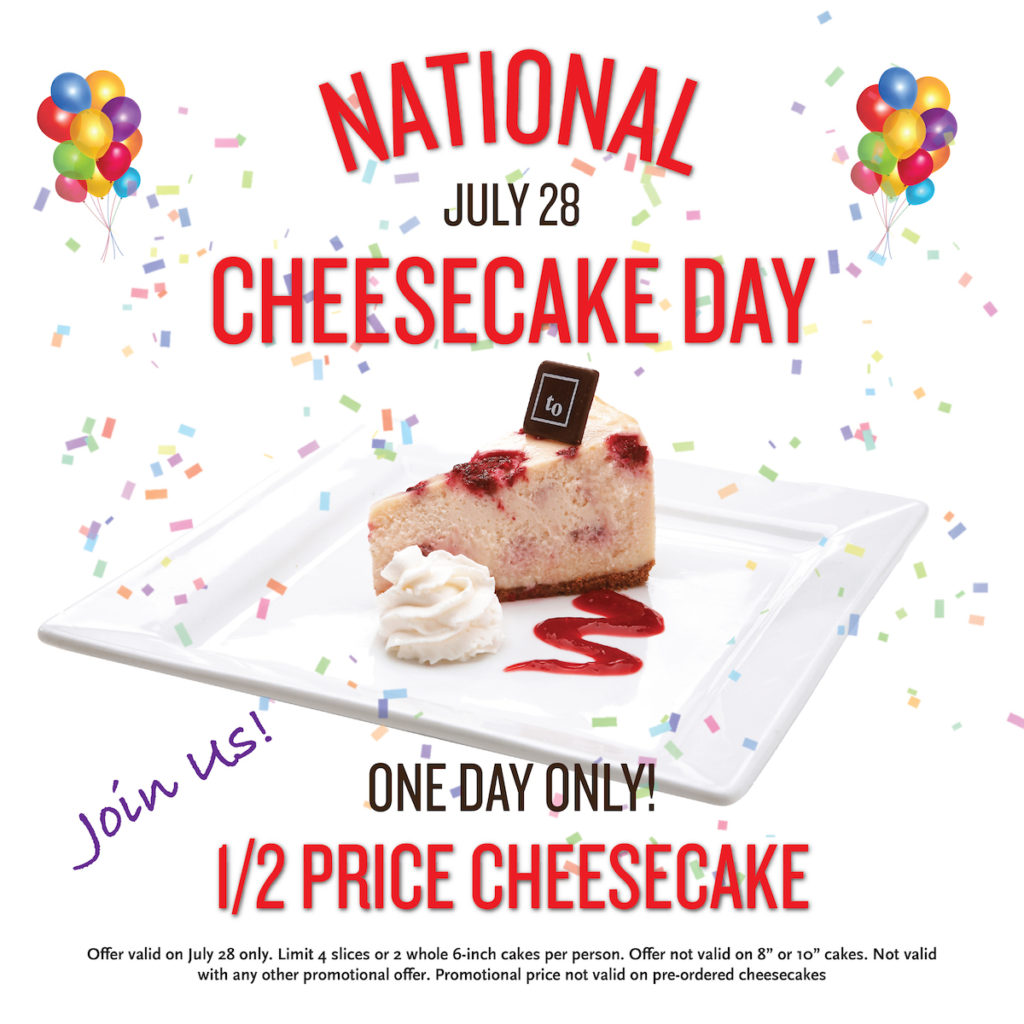 Calling all cheesecake lovers! Come help celebrate National Cheesecake Day on July 28th with our cheesecake special offer of ½ price** off slices and 6" whole cakes! One day only at participating Trees Organic Coffee & Roasting House locations. First-come, first-served, and while supplies last (details below).
We just couldn't imagine waiting an extra two days to honor the top cheesecake day (traditionally celebrated on July 30th). So, on July 28, prep your appetite and sweet tooth, and get ready because this is going to be the ultimate cheesecake celebration!
Help us to share the cheesecake love and spread the word about this amazing one-day offer, online and offline! Better yet, grab your friends/family and drop in to munch on some serious Vancouver desserts. We'll be waiting and so will our cheesecakes!
Vancouver's Best Cheesecake Memories
We are proud to say Trees Organic Coffee has been considered time and time again to have the best cheesecake in Vancouver. We couldn't have done it without the support of our beloved coffeehouse friends. Thank you! So, for this sweet treat anniversary we are excited to celebrate not only a day dedicated to the almighty cheesecake, but also to celebrate another year of memories with our friends and fans! We've gathered 100 of the best cheesecake memories from Instagram in a photo tribute to all of you cheesecake lovers! Go ahead; try to find your cheesecake image!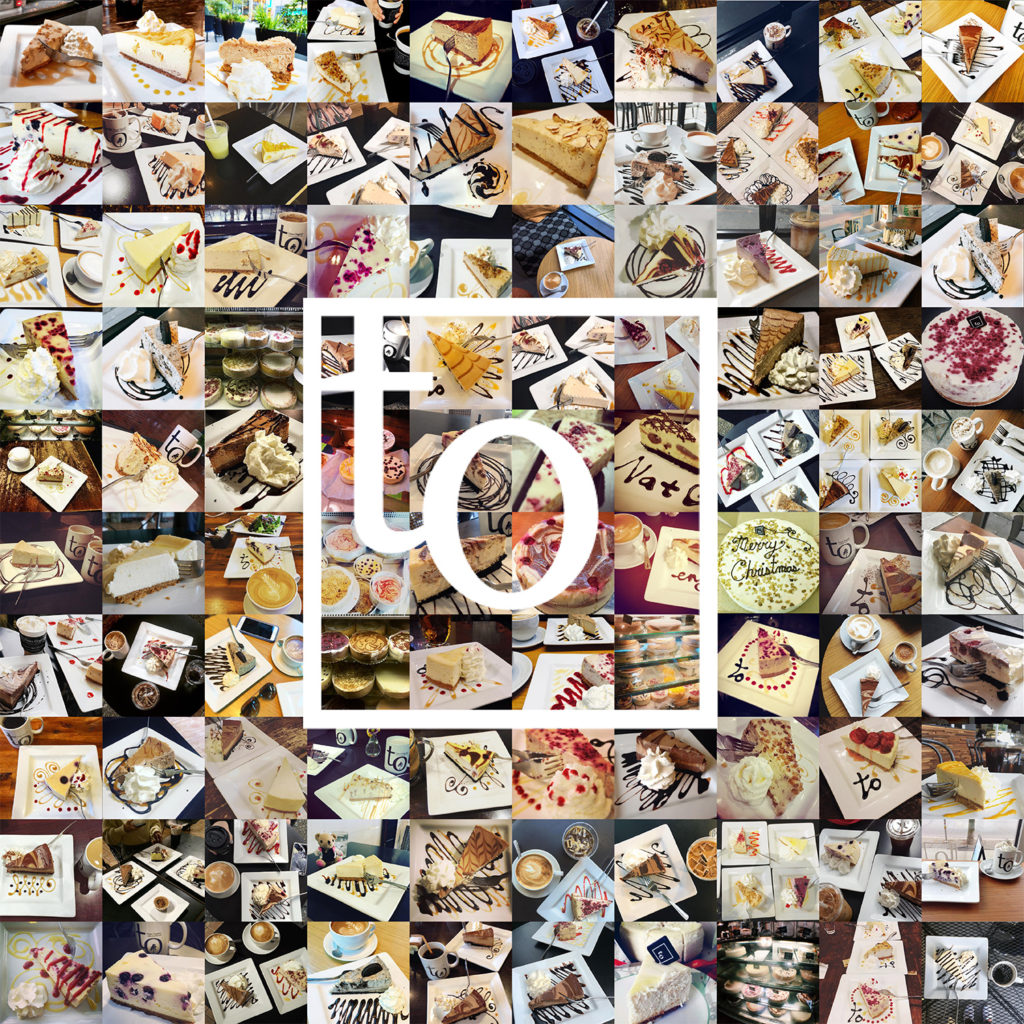 Cheesecake Flavours to Love
On National Cheesecake Day, choose from any of our 9 delectable cheesecake flavours, while supplies last!
Mango Splash Cheesecake (current feature)
New York Cheesecake
Blueberry Cheesecake
Mocha Cheesecake
Maple Walnut Cheesecake
The Sin – Chocolate and Cherry Cheesecake
Key Lime Cheesecake
Raspberry White Chocolate
Chocoholic Cheesecake
**National Cheesecake Day Celebration, July 28, Special Offer:
– ½ price on cheesecake slices and 6" whole cakes only
– Per person limit of 4 cheesecake slices or 2 x 6" whole cakes
– July 28th (2016) Thursday only and while quantities last
– At participating Trees Organic Coffee & Roasting House locations
– Not valid with any other promotional offer
– Not valid on pre-ordered cheesecakes
– Not valid with 8" or 10" cheesecakes
– Not valid on delivery orders