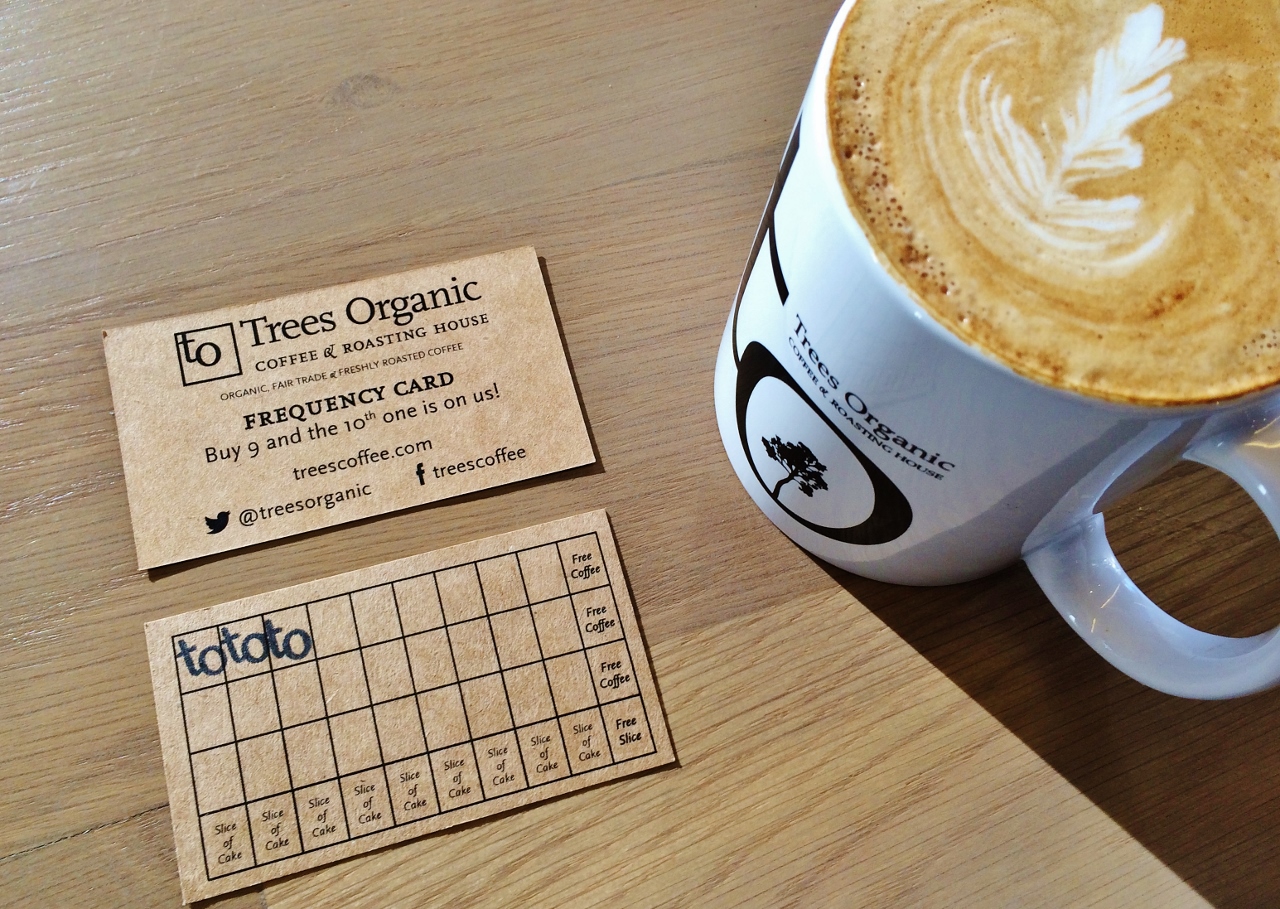 Calling all coffee fans, it's the day you've been waiting for all year! It's National Coffee Day on September 29 and a time to celebrate the much loved coffee beverage – the most popular drink on earth (not counting water)! As you know, we love coffee…especially fresh roasted 100% organic, fair trade, and single origin coffee. Therefore, to mark this fun occasion we'll treat you to 'triple coffee stamps' on your Trees Organic Frequency Card toward free coffee when you purchase a cup of coffee on September 29 at our participating cafes*.
Get Free Coffee Faster with Triple Stamps
The Trees Organic Frequency Card is a loyalty card for our customers. Regularly, every organic coffee purchased receives 1 stamp on the Card and the 10th coffee is free! On National Coffee Day, September 29, our frequent coffee fans get an extra perk. For any coffee purchased you'll be rewarded with 3 stamps on new or existing frequency cards…so you can reach your free coffee faster!
Save the date and get ready to collect extra coffee stamps! At the same time, get to know your favourite brew better with these fun coffee facts about Canadian coffee consumption and about the trees that provide us with coffee beans.
Coffee in Canada
Canadians love coffee! In fact, coffee is the most consumed beverage for adults over 16 – even more than tap water!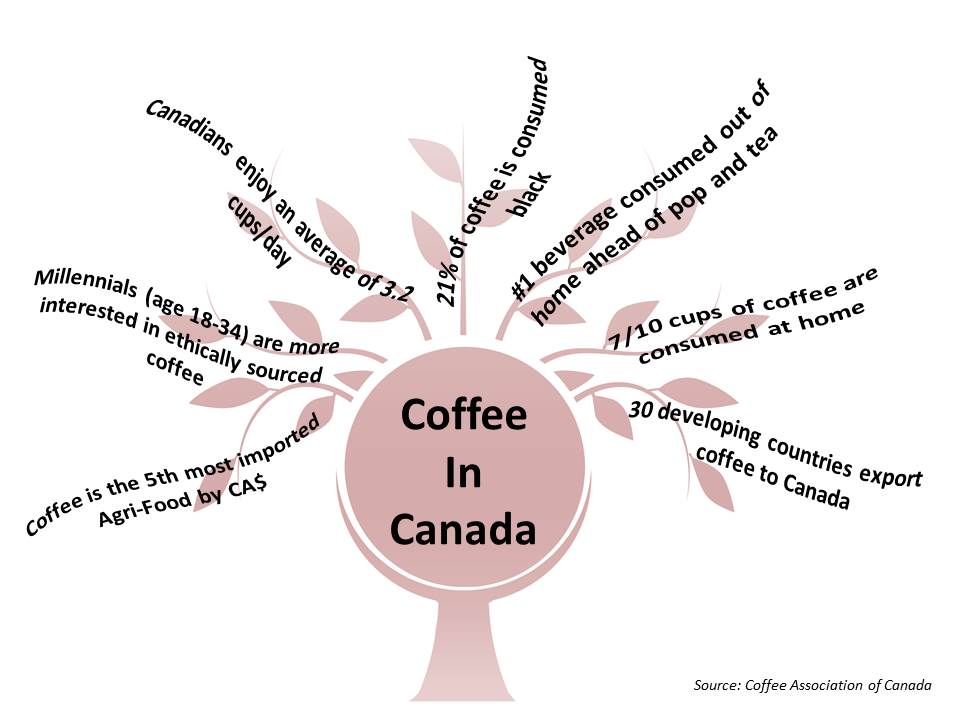 More coffee facts about coffee in Canada » Coffee Association of Canada!
Coffee Trees
Did you know? The coffee tree is an evergreen. Although the trees can grow to more than 9 meters high, they are mainly considered as a bush or shrub because they are pruned short for harvest and yield efficiency. The coffee bean is actually a seed that is found in the center of the plants' fruits – the cherries!

We look forward to seeing you on September 29th to help us celebrate National Coffee Day! And, if you want to continue honouring the mighty brew, then be sure to raise your coffee mug on Oct 1st for International Coffee Day!
*Triple coffee stamps only available on Sept 29th, 2016 at participating Trees Organic Coffee cafes. Trees Organic Frequency Card is free and does not require registration. Offer is not applicable to cheesecake purchases.