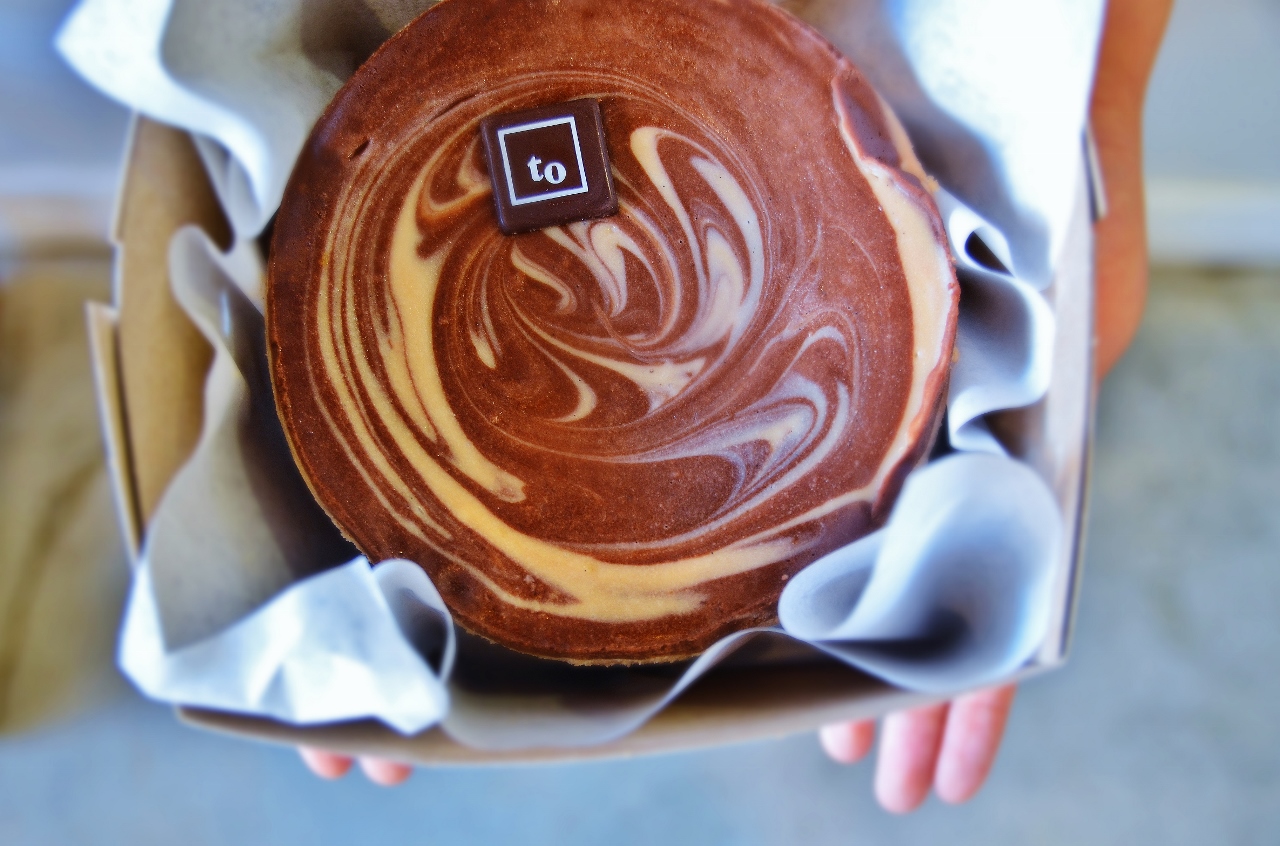 Hey chocolate lovers, allow us to satisfy your chocolate craving all year round with exquisite chocolate cheesecakes in 4 combinations: chocolate & Cherry (The Sin), chocolate & coffee (Mocha), dark & milk chocolate (Chocoholic), and raspberry & white chocolate (Raspberry White Chocolate).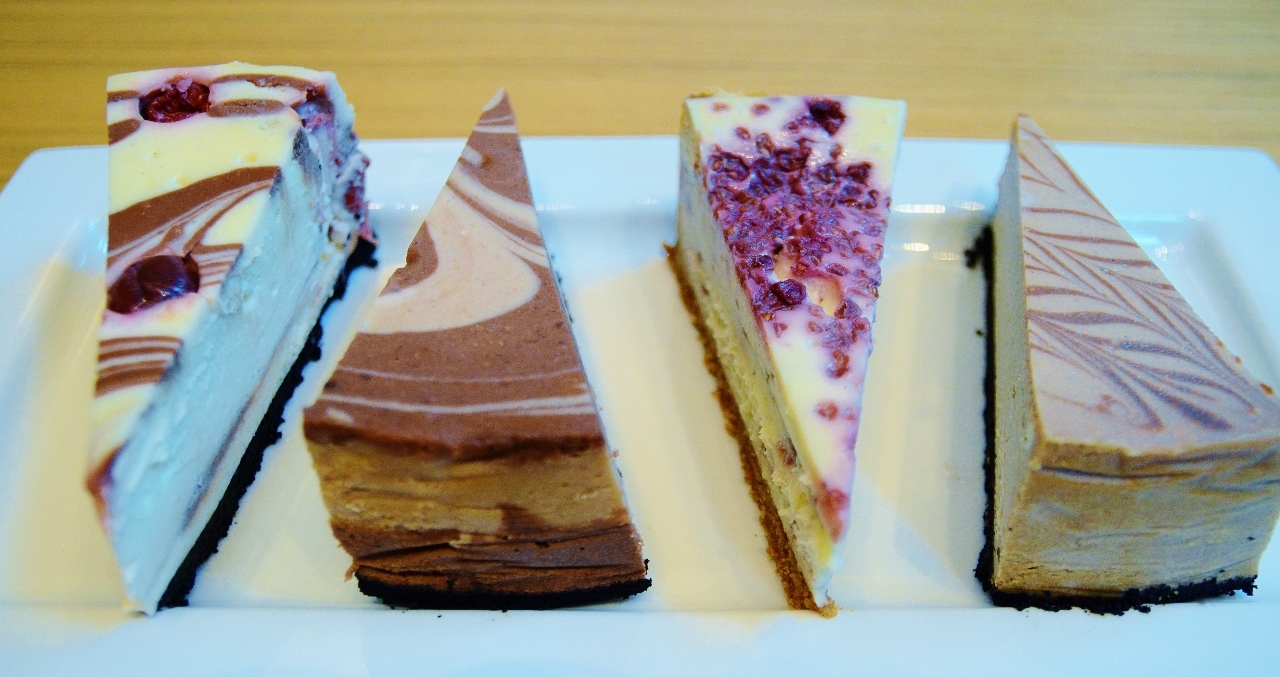 Who doesn't adore chocolate? It's one of the most beloved foods and flavours in the world! Not only is chocolate incredibly versatile and can be enjoyed in a range of sweet to savoury ways, it also makes us happy like no other food! No, really. While the very thought or sight of chocolate can boost our spirits, there are natural compounds in chocolate that are mood-lifters. Plus, chocolate in moderation offers a long list of health benefits.
More than anything, chocolate tastes fantastic…especially chocolate desserts! There's no better time to enjoy them than on National Chocolate Day, Oct 28; but you can celebrate your love affair with chocolate on any day with us because our chocolate cheesecakes are available throughout the year.
Chocoholic Cheesecake
For the serious chocolate lovers, our decadent Chocoholic Cheesecake is an over-the-top sensation! The dreamy, creamy cheesecake filling is packed with the complex flavours of dark and milk chocolate, over a chocolate crumb crust.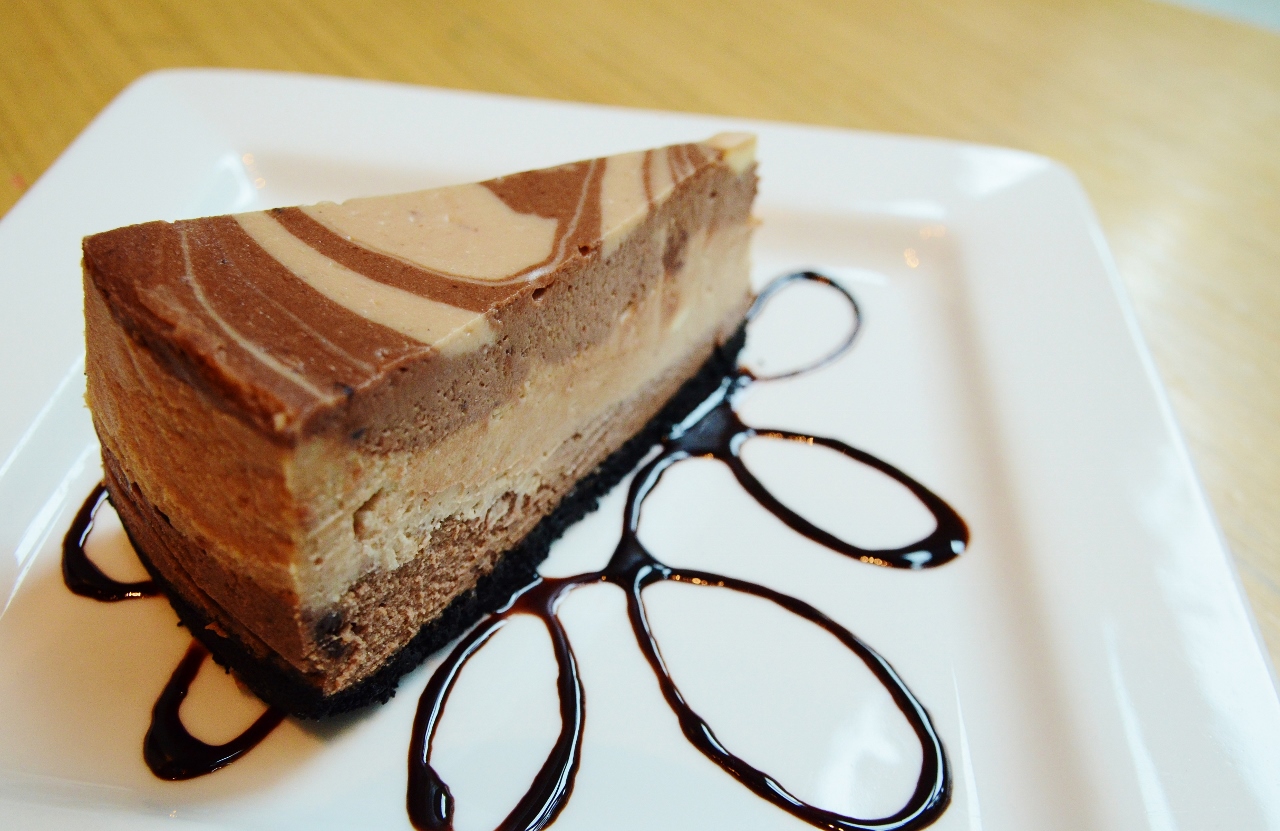 Mocha Cheesecake
It's a match made in heaven. The harmonious pairing of espresso and chocolate takes center stage in our Mocha Cheesecake. The result is a smooth, velvety coffee-chocolate extravaganza on a chocolate crumb base. Elegant and indulgent.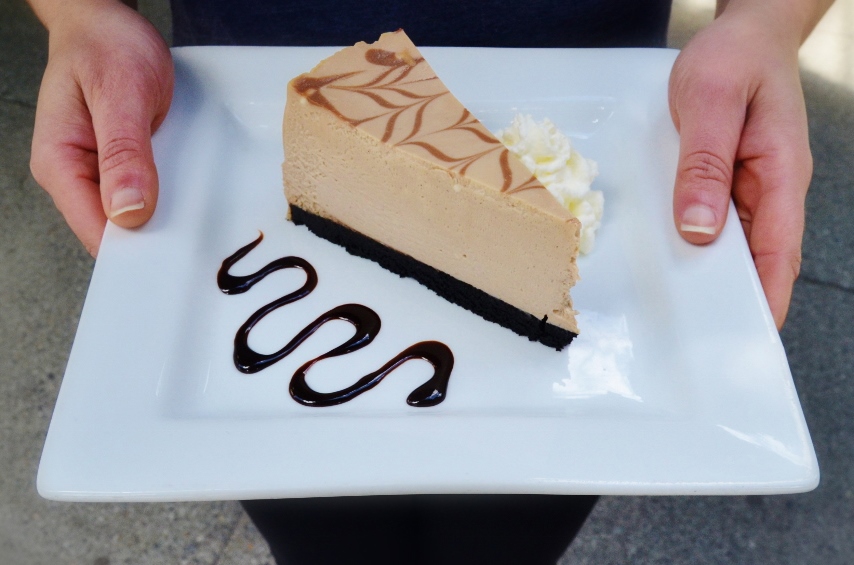 The Sin – Chocolate and Cherry Cheesecake
The perfect dessert for any occasion is our outrageously delicious Chocolate and Cherry Cheesecake which combines the intense flavours of dark Belgian chocolate with juicy Morello cherries. The chocolate crumb crust brings it together with more chocolatey goodness. It's a sin not to enjoy it!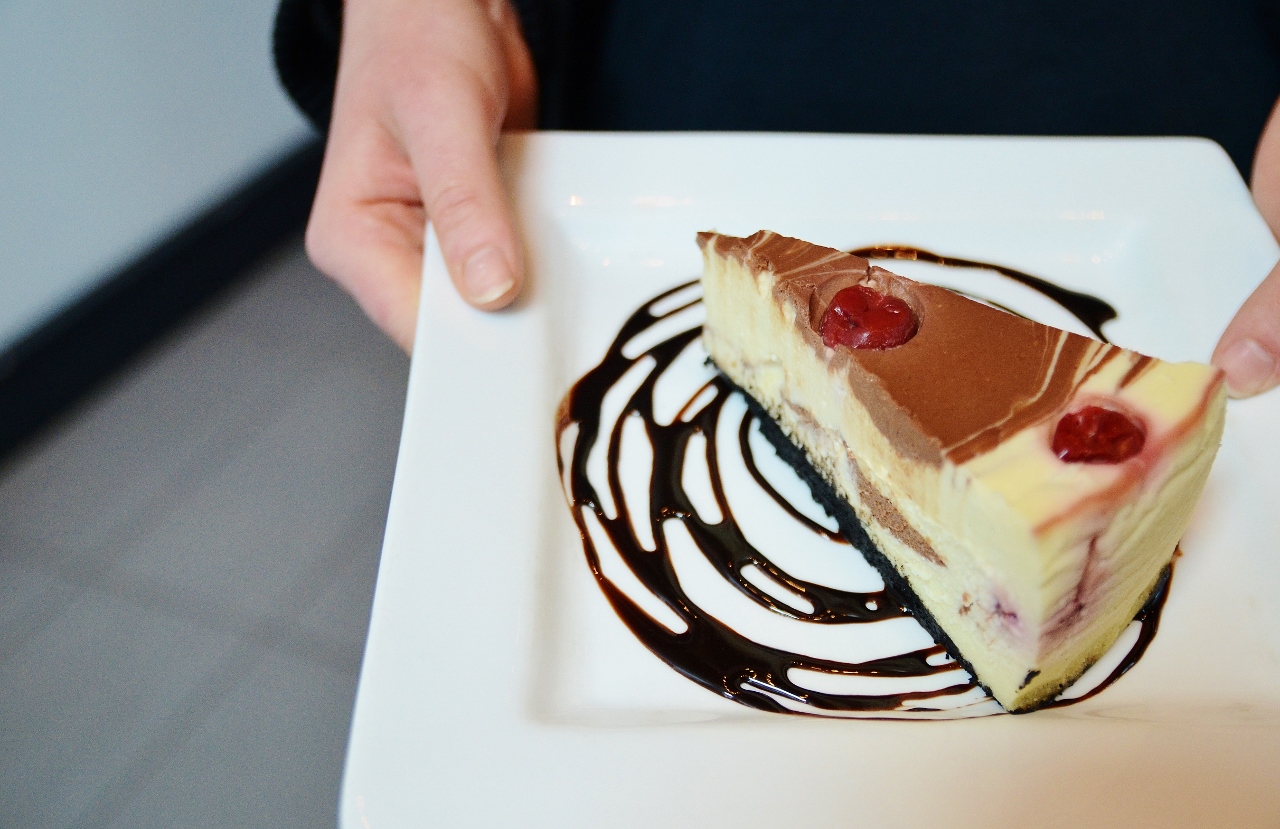 Raspberry White Chocolate Cheesecake
Simple yet sophisticated, our sumptuous Raspberry White Chocolate Cheesecake balances the sweet and rich taste of white chocolate with slightly tart raspberries, atop a graham crumb crust. It's an absolute treat for your taste buds.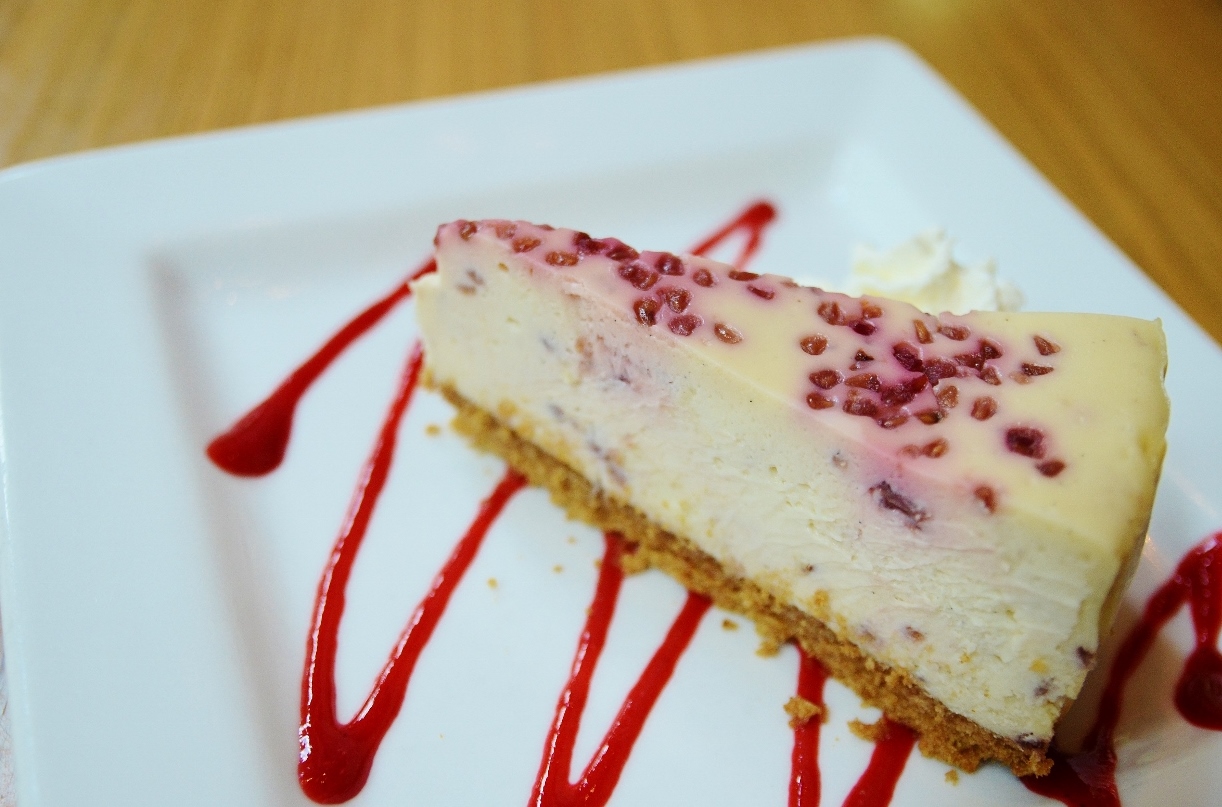 Get your chocolate fix with these 4 chocolate cheesecakes at any of our 5 Trees Organic Coffee cafes in Vancouver, along with our other regular and feature cheesecake choices. All cheesecakes are available in slices and 3 whole cake sizes – 6″, 8″ and 10″.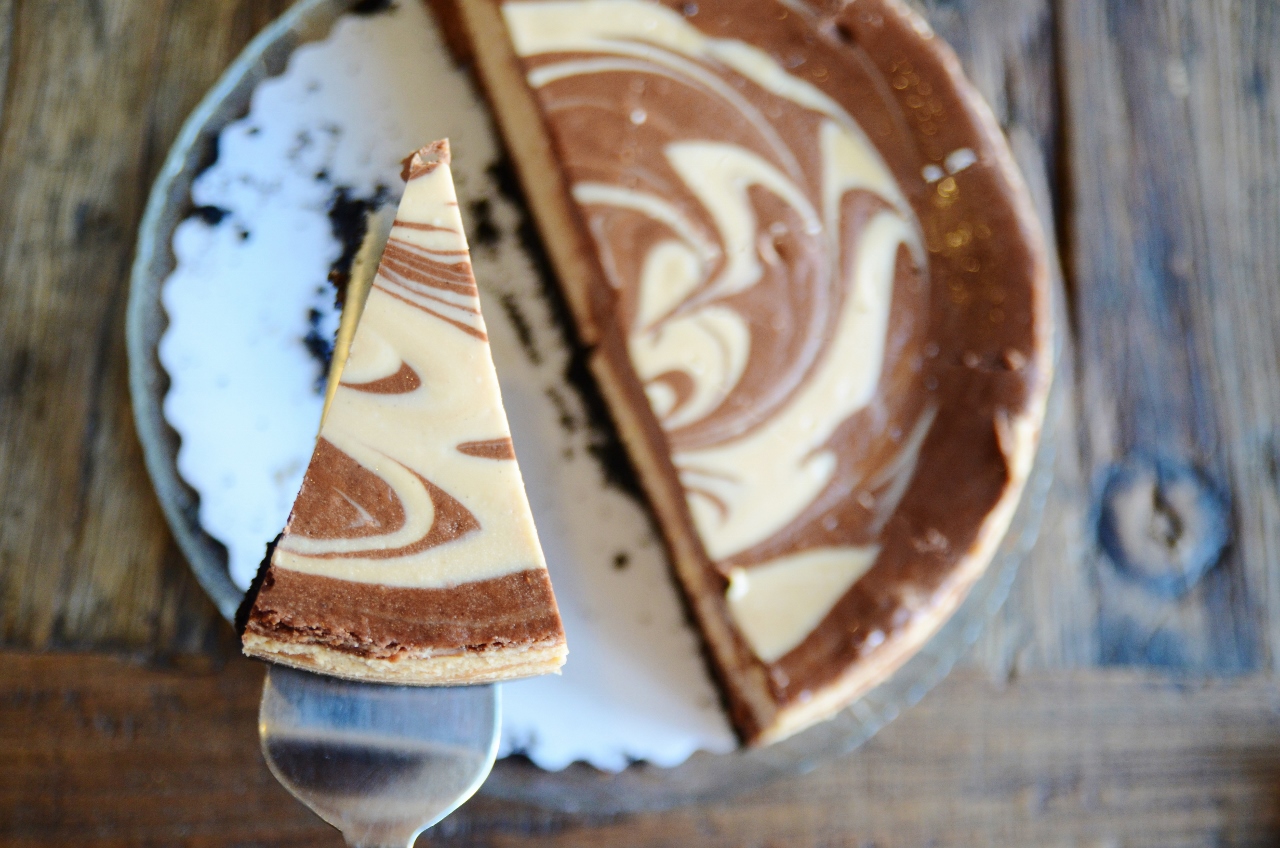 Trees Organic Coffee & Roasting House serves Vancouver's Best Cheesecake and 100% organic coffee from single origin, fair trade beans that are roasted in-house.