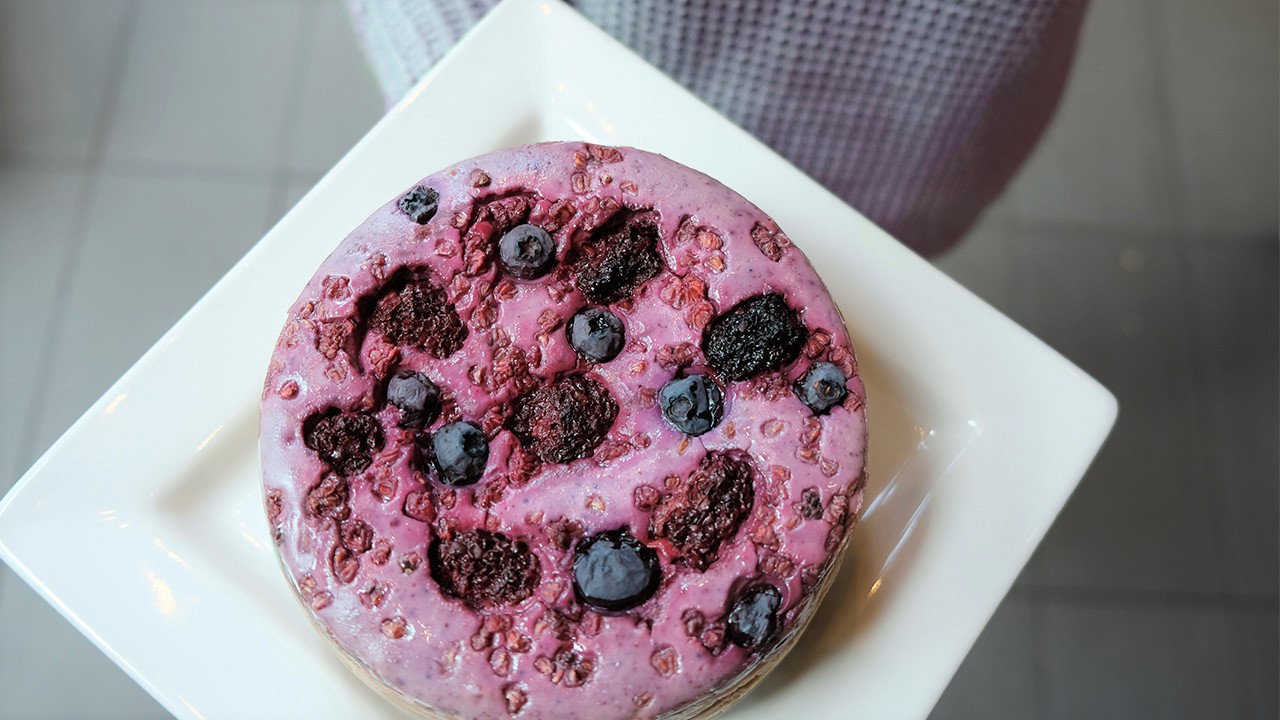 Here to brighten your day, as we wait for summer to burst onto the scene, is our current feature – the Verry Berry Cheesecake. This berry-full cheesecake bedazzles with an abundance of strawberry, blueberry, blackberry and raspberry flavours. It's the feel-good berry dessert that will launch you into the happy days of summer!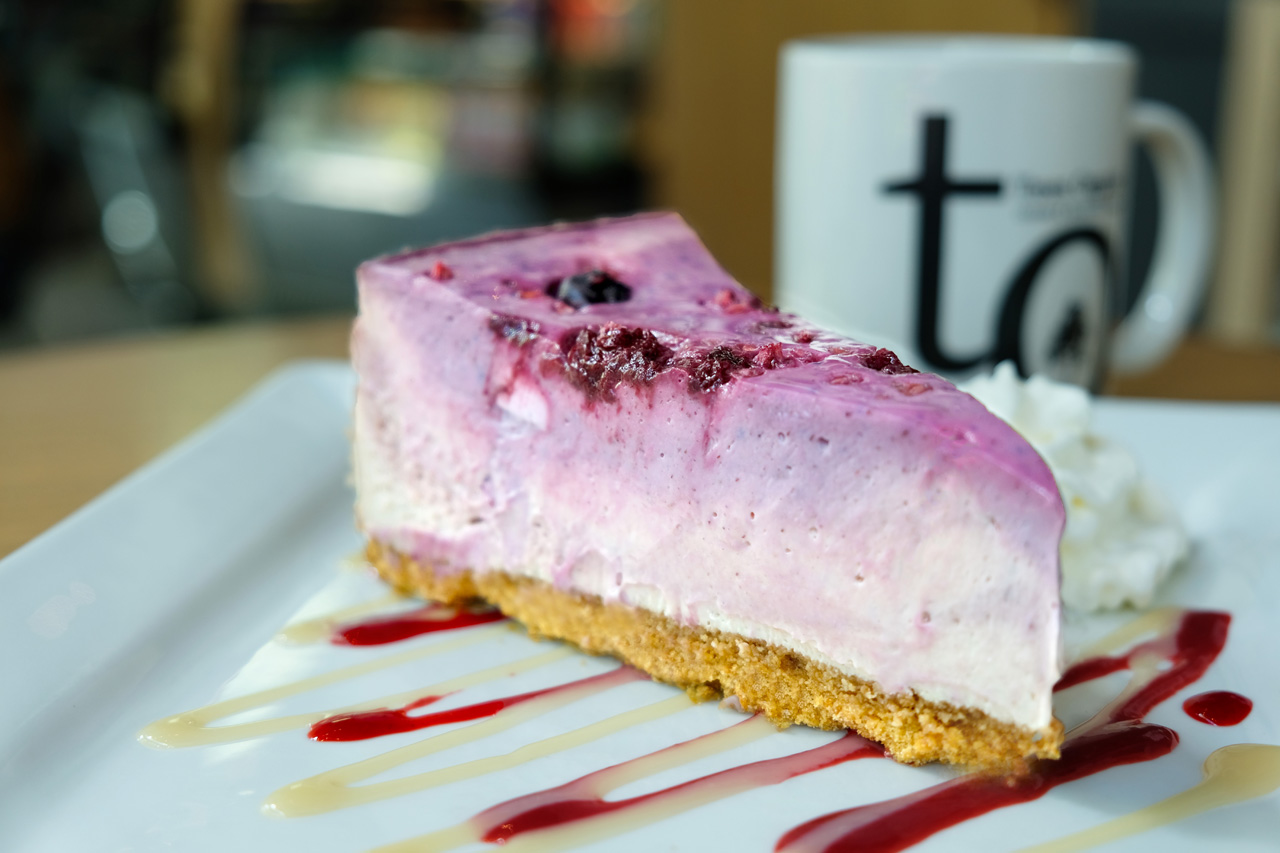 Have a Verry Berry Good Time
What do you get when you cross berries with cheesecake? A verry berry good time! You're probably like us, you love berries in absolutely everything! Well, our Verry Berry Cheesecake does not disappoint with its medley of berry-streaked cheesecake layers from real fruit – strawberry, blueberry, blackberry and raspberry – superbly balanced on a graham crumb crust. A fluffy punch of tangy-sweetness is certain to lift your mood. And, topped off with splashes of whole berries, we think this pastel-pretty cheesecake is one of the loveliest in all the land.
Isn't it time you upgraded your berry experience? Gather your peeps or tribe. Join us at any of our five Trees Organic Coffee locations to enjoy one of our most swoon-worthy cheesecakes – Verry Berry Cheesecake; made from scratch at our in-house bakery and available by the slice or in 3 cake sizes – 6", 8" and 10".