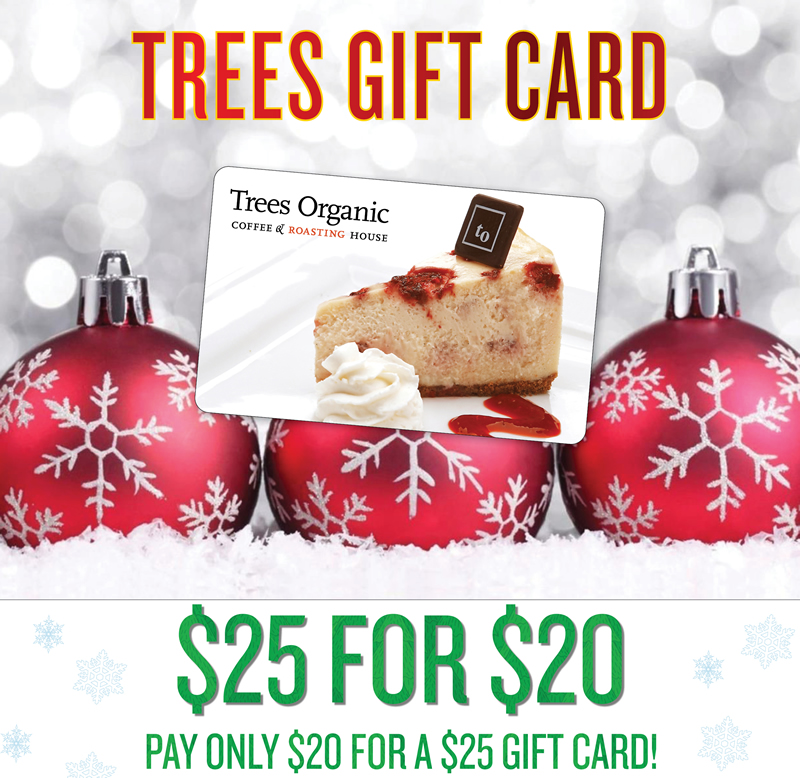 'Tis the season for giving so we're adding more joy to your world with a special holiday sale! Save on your purchase of a Trees Gift Card by paying only $20 for a $25 card value from Dec 11 – 17 at participating cafes. Surprise your loved ones with a delicious gift or stock up for yourself!
Gifts For Them, Savings For You!
With a Trees Gift Card, everyone on your Santa list will unwrap a flavourful gift. With one easy Trees Gift Card, their stockings will be stuffed to the brim with an assortment of coffeehouse treats available at our five Vancouver cafe locations.
Or, take advantage of our holiday sale by saving up gift cards for you to enjoy or share presents throughout the new year! Oh, what fun!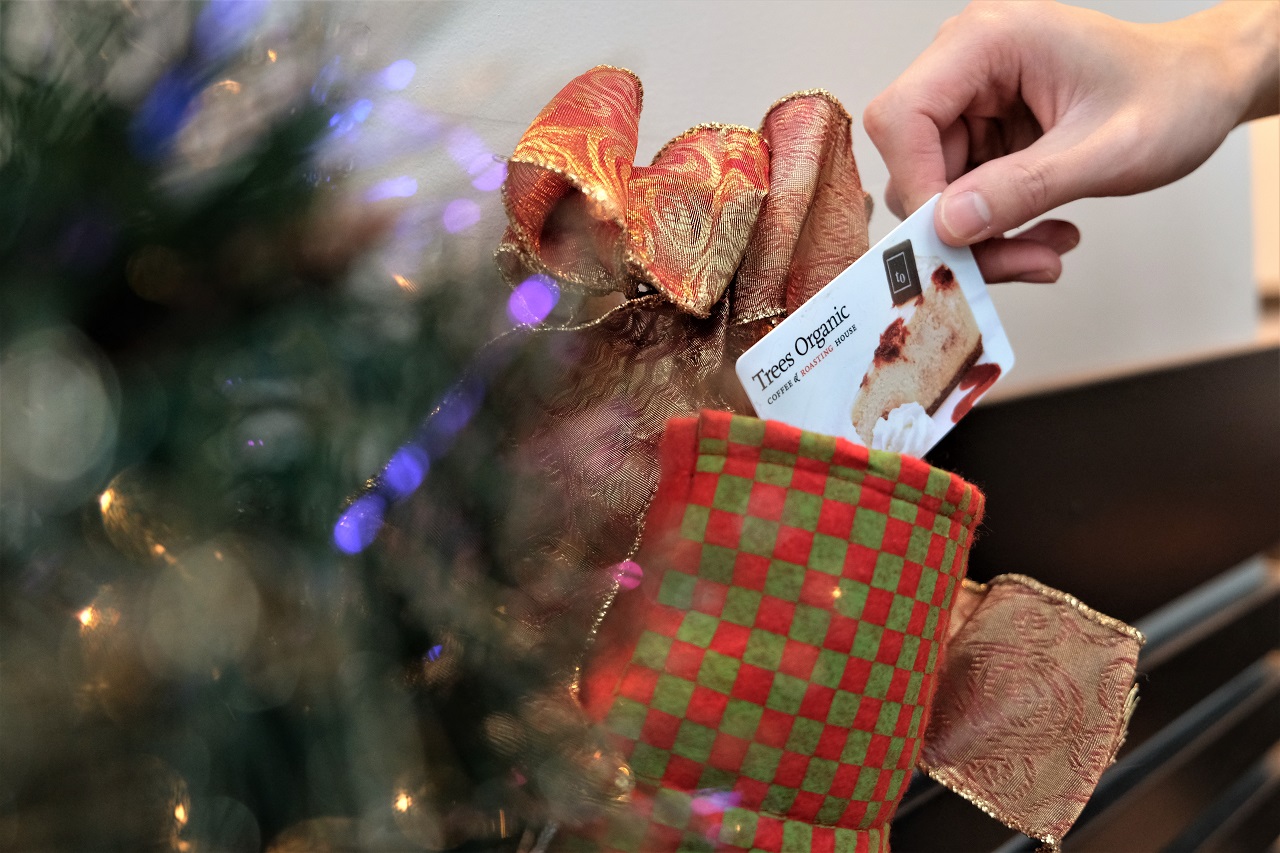 And, if you love our cheesecakes then don't forget about our other gift card special for the holidays – buy a $25 Trees Organic Card and get a FREE slice of any cheesecake, until Dec 25.
This sweet offer is valid on new cards activated with a value of $25 or more between December 11-17, 2017 at participating Trees Organic Coffee locations in Vancouver. Cannot be combined with any other promotional offers. Trees Organic Card FAQ's and Terms of Use.
Trees Gift Cards have no fees or expiry dates and can be reloaded anytime. Register the card for balance protection against loss/theft and for extra perks. Cards can be used at any of our five Vancouver locations.