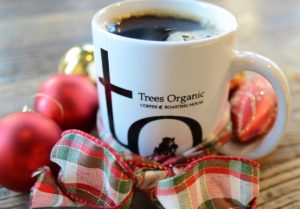 The countdown to Christmas is ON! To make gifting a breeze for you this year, here are our suggestions for flavourful gifts that the foodies on your list will love! And, for a completely fuss free way to bring Christmas cheer while spoiling your loved ones with tasty choices, get a Trees Gift Card!
Go ahead, make your favourite foodies happy this holiday with a tasteful gift of organic coffee, Vancouver's best cheesecakes, loose leaf teas, baked treats, and savoury delights. Trees Organic Coffee & Roasting House has something for any or all your food loving friends, family and colleagues.
Cheesecakes for Every Festive Occasion
What better way to say Happy Holidays than with a decadent cheesecake. A perfect addition to any family dinner, holiday party, or office get-together. Get festive with our Chocolate Orange Cheesecake or keep it classic with the New York; plenty of flavours to choose from and all cheesecakes are available by the slice or in 3 cake sizes – 6-inch, 8-inch and 10-inch.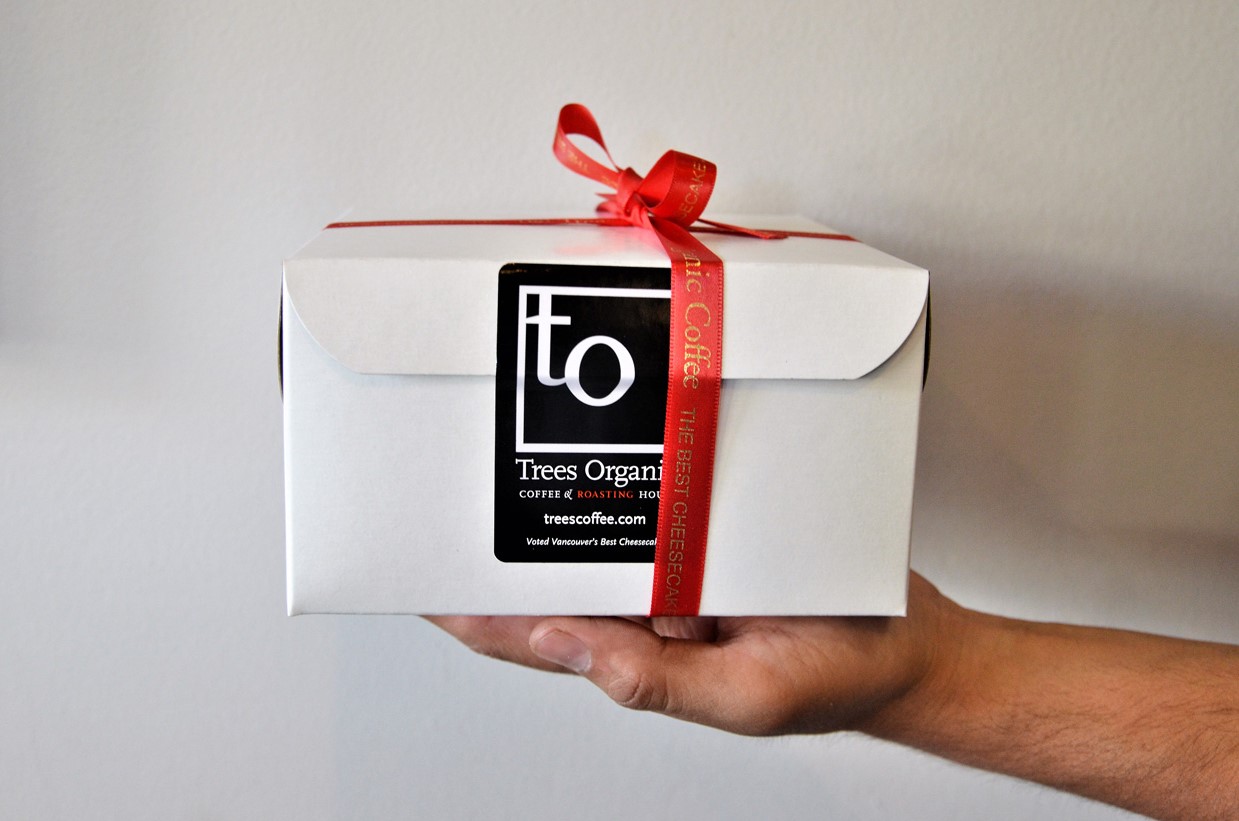 8 Cheesecake Flavours
Decisions, decisions! With 8 scrumptious year-round cheesecake flavours you're sure to find a crowd pleaser! Treat your favourite foodies' tastebuds to our beautiful New York, Blueberry, Mocha, Maple Walnut, Sin – Chocolate Cherry, Key Lime, Raspberry White Chocolate, or Chocoholic!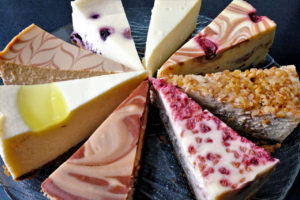 Chocolate Orange Cheesecake
For some extra fa la la la la, gift our current festive feature – the Chocolate Orange Cheesecake! You'll be this year's holiday hero when you present this wonderful cheesecake at your next party or dinner!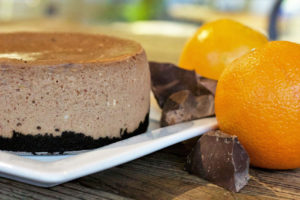 Hot Ideas For All Coffee or Tea Lovers
These toasty and tasty gift ideas are sure to melt away the cold and warm the hearts of your nearest, dearest and foodiest!
Organic Coffee Beans
Nothing says Good Morning like the smell of fresh coffee! For those people that you care about, make their mornings by gifting them one or a selection of our 100% organic coffees that are single origin, naturally shade grown, and bought at fair trade terms. Our coffees are roasted daily in small batches at our Granville Street Roasting House to ensure the freshest flavour. The selection of coffee beans for home brewing are available in two sizes – 200 g and 400 g bags.

Loose Leaf Teas
Tea is another hot commodity that makes a perfect gift! Explore the world of tea this Christmas with a wide variety of 30+ teas to choose from at our cafe on Granville Street and 12-15 at our other four Vancouver locations. You're sure to find a favourite for your giftee. Loose leaf teas are available in 50 g and 100 g bags.

Trees Gift Card for Tasty Choices
Spend more time enjoying the holiday season and less time worrying about gift ideas. We're making it easy for you with a versatile Trees Gift Card. It's a fantastic foodie gift offering an abundance of flavourful choices at any of our five café locations in Vancouver.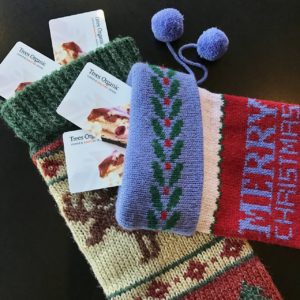 With a gift card, anyone on your list can enjoy edible delights that range from fresh baked goods, hearty and healthy lunch choices, sweet snacks galore, and decadent cheesecakes! There's also a range of hot beverages that are sure to warm their spirits, including: espresso drinks, tea, Peppermint Mocha, hot apple cider and hot chocolate. Stuff your stockings to the brim with one simple card – the Trees Gift Card. And, take advantage of our two gift card offers for the holidays at participating cafes: From Dec 4 to 25, get a FREE slice of cheesecake with the purchase of a $25 Trees Gift Card, and from Dec 11 to 17, pay only $20 for a $25 Trees Gift Card! Happy Holiday shopping!