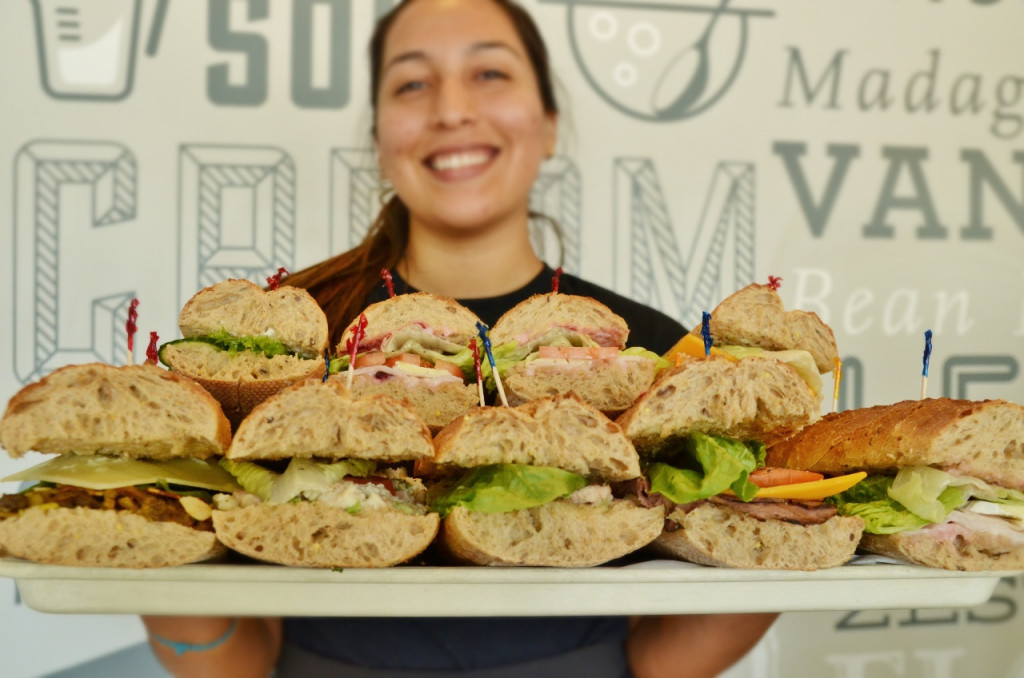 Breakfast may jump-start your workday, but lunch will power you through the rest of it! So, don't give up on your midday meal as it could affect your productivity. Instead, escape your desk and lunch up on some tasty options at Trees Organic Coffee & Roasting House. Whether you`re dining in at our cafes or on-the-go, there are plenty of hot and cold lunch choices to look forward to all morning, from healthy salads, fresh sandwiches and hearty soups to savoury quiches.
Just Made – Sandwiches
Get re-energize to keep up with the afternoon by stepping out for a sanity break and fueling up with some of our well-balanced, nourishing favourites. Choose from an assortment of in-house, just made sandwiches that are prepared daily with morning-baked bread. Quality ingredients – whole grains, proteins and vegetables – are creatively matched to give you flavourful combinations that are a fit for everyone, including vegetarians. And, when you want your sandwich warmed and your cheese melted, we'll grill it up to perfection.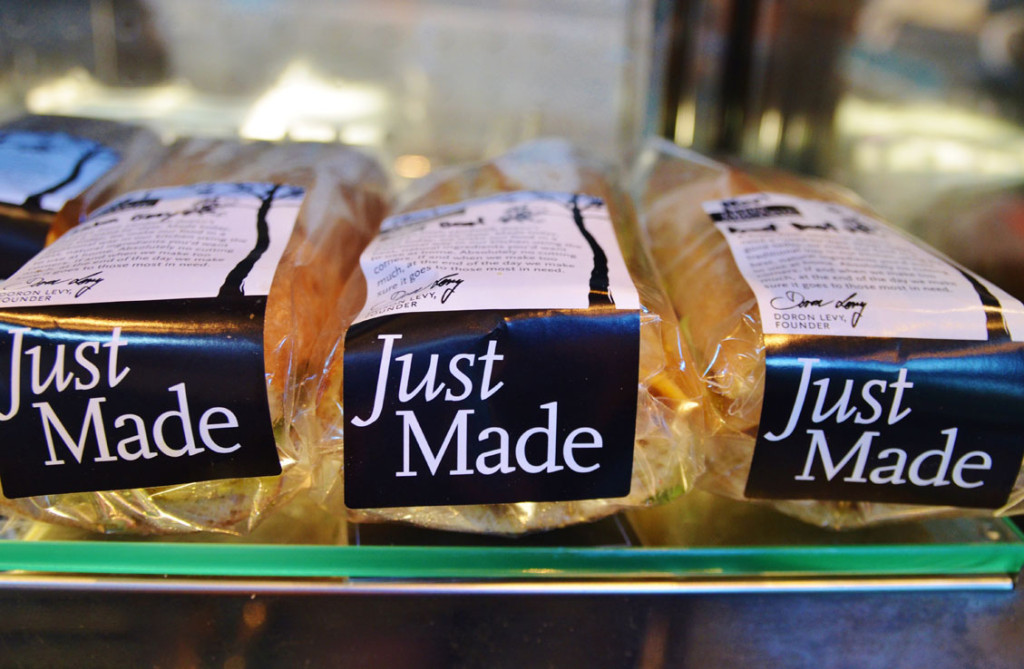 Some Like It Hot – Soups, Samosas and Savoury Quiches
Shake up your sandwich routine with other hearty and hot food options will lift you up to tackle any afternoon project. At our Granville Street, Arbutus Street and Gastown (winter only) cafes, our freshly made gourmet soups of the day are rotated daily with two appealing flavours, often with a vegetarian, vegan or gluten-free option. Especially at the Granville Street café location, the soups are so popular that we post the flavours during the week on our Twitter, Facebook and Google+ channels. To name just a few yummy varieties that can liven up your lunch break, these include: Carrot Coconut Ginger, Kale Potato Chorizo, Broccoli Cheddar, Mushroom Bisque, Chipotle Corn Chowder, Country Chicken & Vegetable, Roasted Garlic Tomato or Chicken Coconut Curry. Other hot options to switch things up at lunchtime include samosas and quiches, both including a side salad.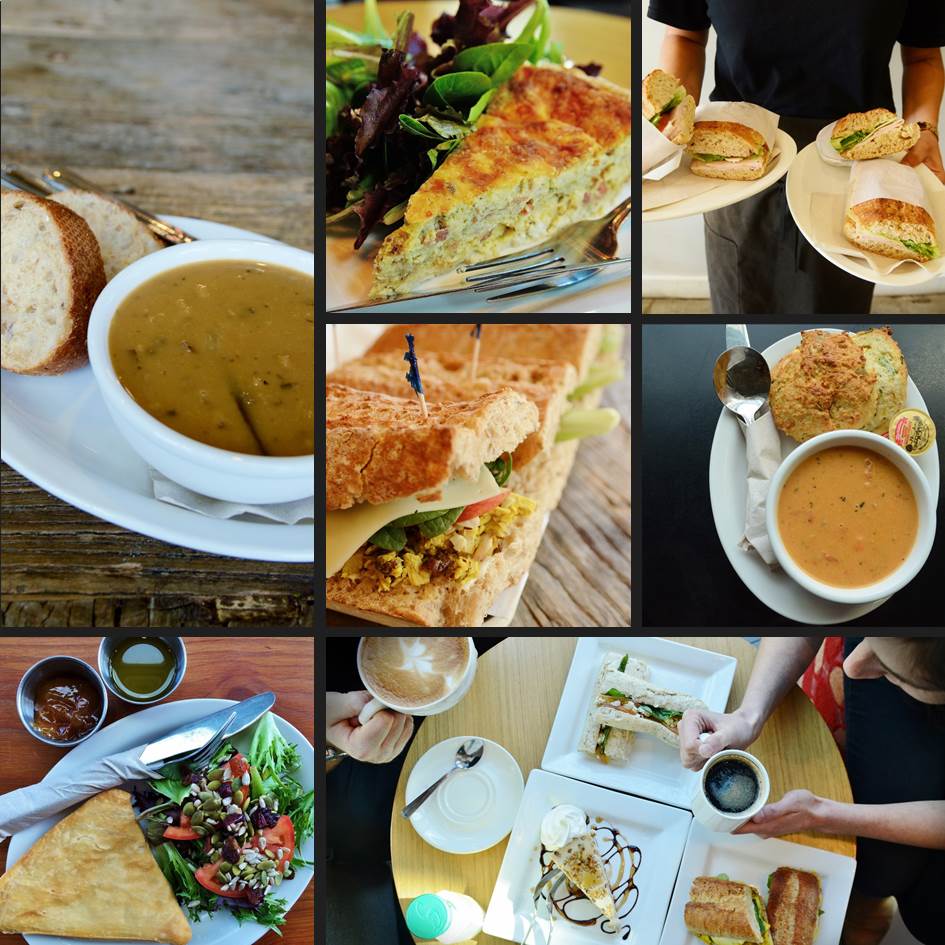 Add It On – Salads and More
When it comes to more ravenous appetites, you can pair up and layer on various lunch items. Add an Organic Greens salad or a Caesar salad with your grilled sandwich or soup. Add a soup with a sandwich, samosa, or quiche. Add a Spinach & Feta or Cheddar scone (made from scratch and baked in the mornings) to a soup or salad. And, consider taking out a sweet treat for later. Anything goes to satisfy your midday cravings!
Crunched for time? If you need to speed things up, all our lunches are available for grab-and-go. Need to host an in-office lunch meet up? We've got you covered with our corporate catering menus for businesses in Downtown Vancouver and Richmond*.
When you're hungry for a casual, easy, healthy and hearty lunch out, take a break at Trees Organic Coffee & Roasting House so you can lunch up in order to get down to business for the rest of the afternoon!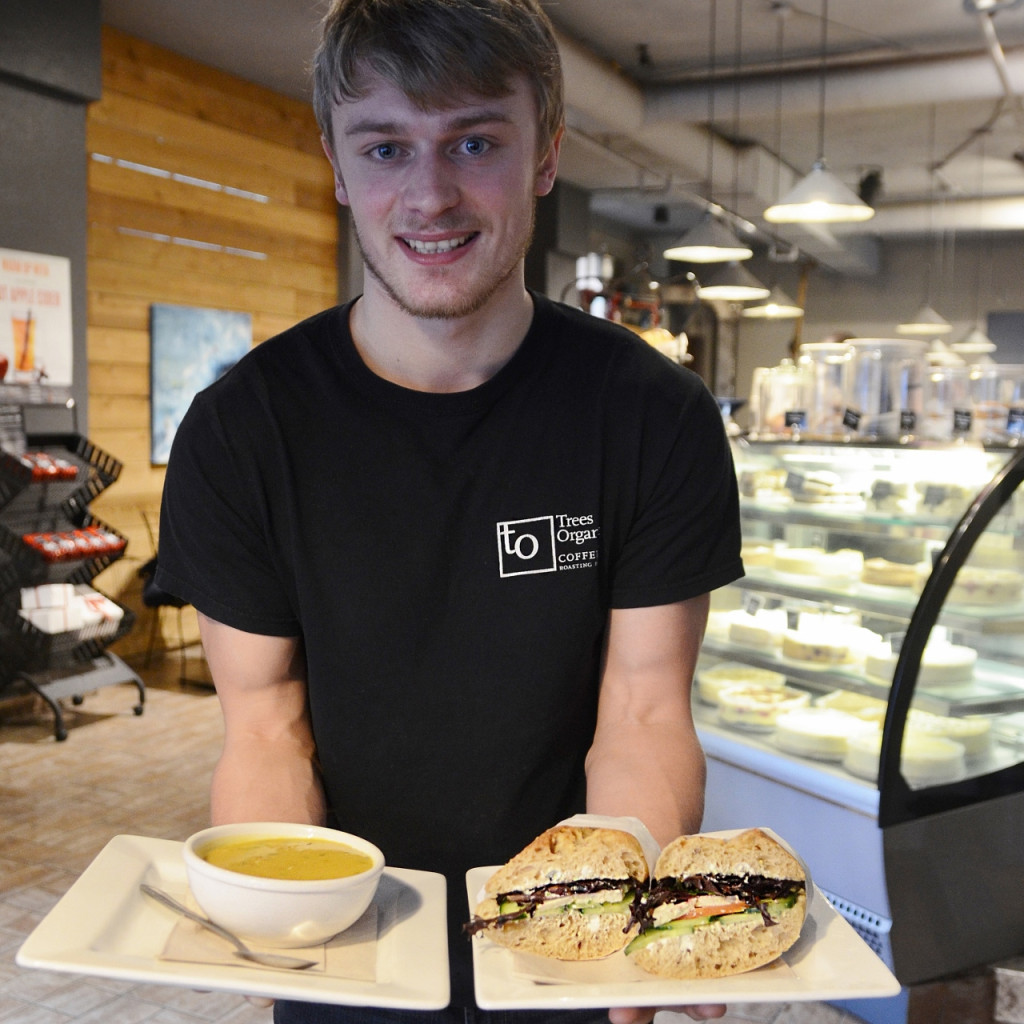 * Product availability may vary by location. Aside from organic coffee and cheesecakes, the Richmond 'express' cafe has different lunch and catering options from those listed above. The Gastown cafe serves soups only in the winter period.