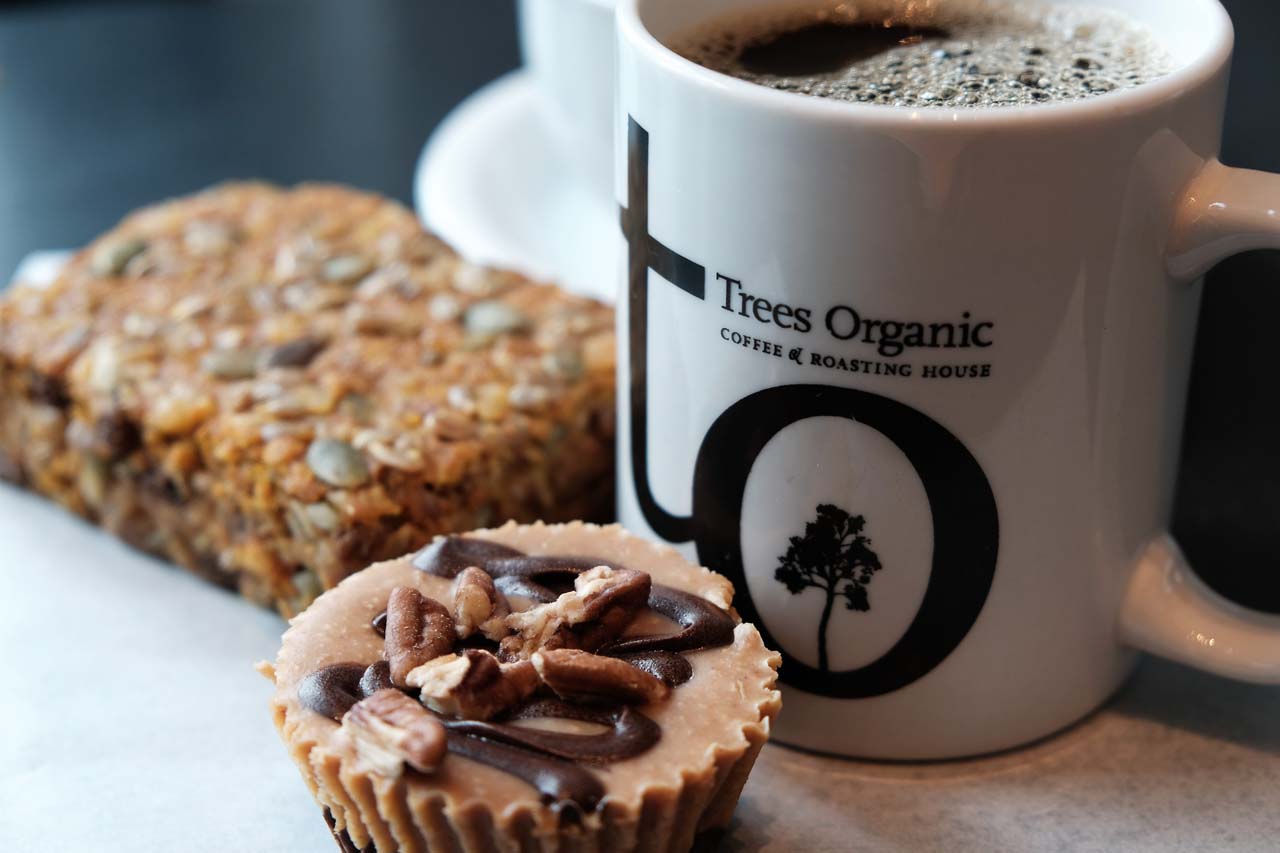 While coffee maybe your favourite cafe companion, it also deserves a sweet sidekick or two. Aside from our celebrated cheesecakes, the selection of cafe treats at Trees Organic Coffee gives you plenty of nibble-worthy options to buddy up with your brew!
Double Up with Delectable Choices
Knowing how much you love coffee, we've curated a delightful spread of tasty treats to complement the flavour characteristics of our single origin, organic coffee. Whether it's a treat to kick-off the day or a boost mid-way, we have a range of 3-8 bite wonders to double up with your coffee.
Biscotti is a great first choice to pair with your cuppa Joe. After all, it's a timeless and classic biscuit designed with the sole purpose of accompanying coffee! And, with these great flavour options – Cranberry-Pistachio-Lemon, Cappuccino, Amaretto, and Raspberry White Chocolate – you may not want anything else; but there's more.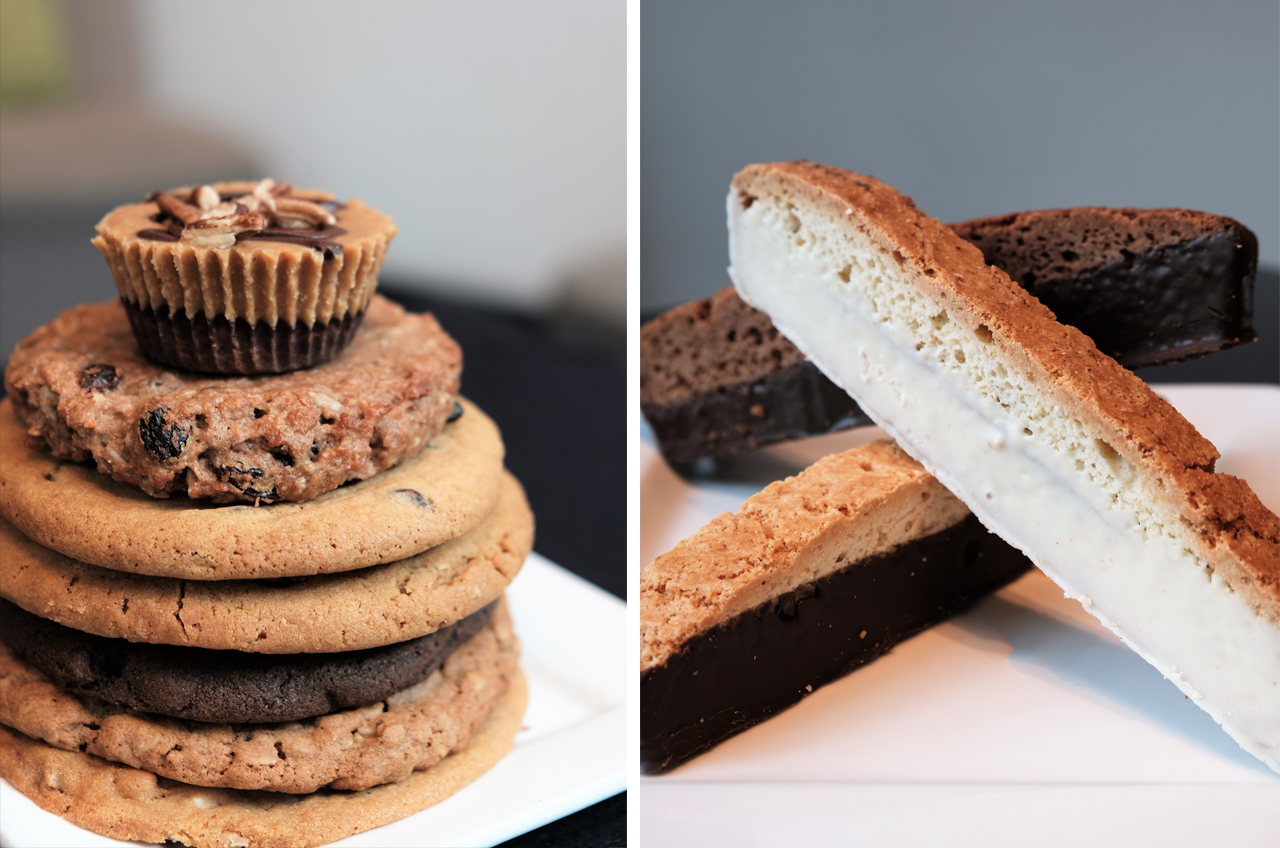 Because a coffee-cookie-combo is always twice as nice, we've got you covered. Nutty about nuts? There's a sumptuous White Chocolate Macadamia cookie and a classic Peanut Butter! Crazy for chocolate? There's a classic Chocolate Chip or a Double Chocolate Chip, plus Peanut Butter Cups for double the fun – peanut butter married with chocolate! Wanting wholesome? There's a traditional Oatmeal Raisin, as well as a hardy Vegan Power Cookie and Vegan Power Bar to give you a dose of energy when you need it most! All these cookies are made fresh in-house.
Other popular companions of our coffee are the baked loafs in flavours of Lemon, Blueberry Lemon, and Red Velvet flavours. And, when you want gluten-free treats, the Banana Date loaf and Fudge Brownie will keep you and your tummy happy – a double win!
Along with all the above, there are also 9 types of muffins, 7 different scones and croissants that are house-baked fresh daily. We're pretty confident you will easily find your perfect coffee-treat pairing at any of our five Vancouver cafes*!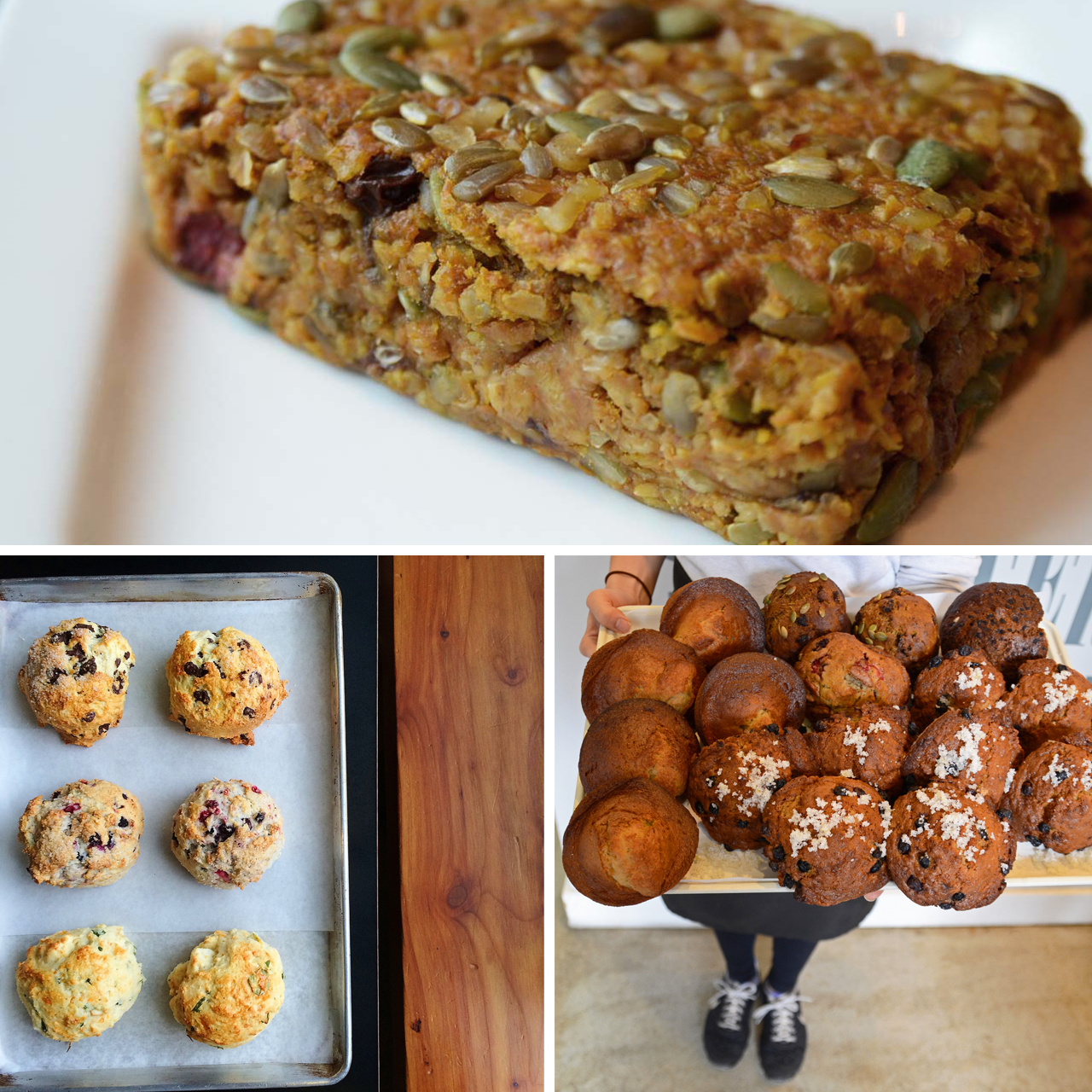 Treat Time Is Anytime. Snack On!
Sometimes the treats fit between meals, sometimes they are the meal! Our cafe treats suit all schedules and cravings – when you're on-the-go with your coffee, taking a cafe retreat, organizing a team meeting at the office, or enjoying a park picnic. We're ready to help you with the endless ways to incorporate treats into your day, because you and your coffee deserve it!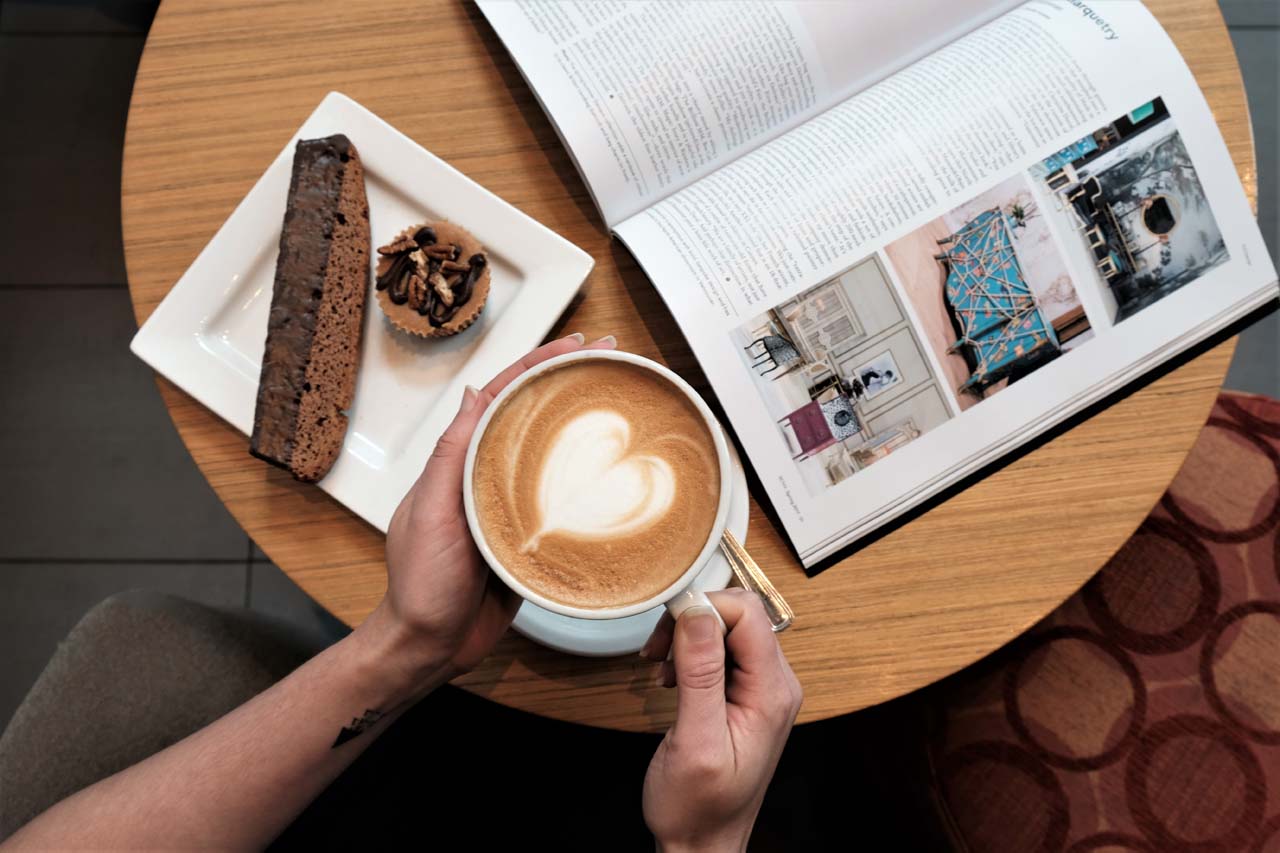 Note: The selection of treats may vary at our cafes.