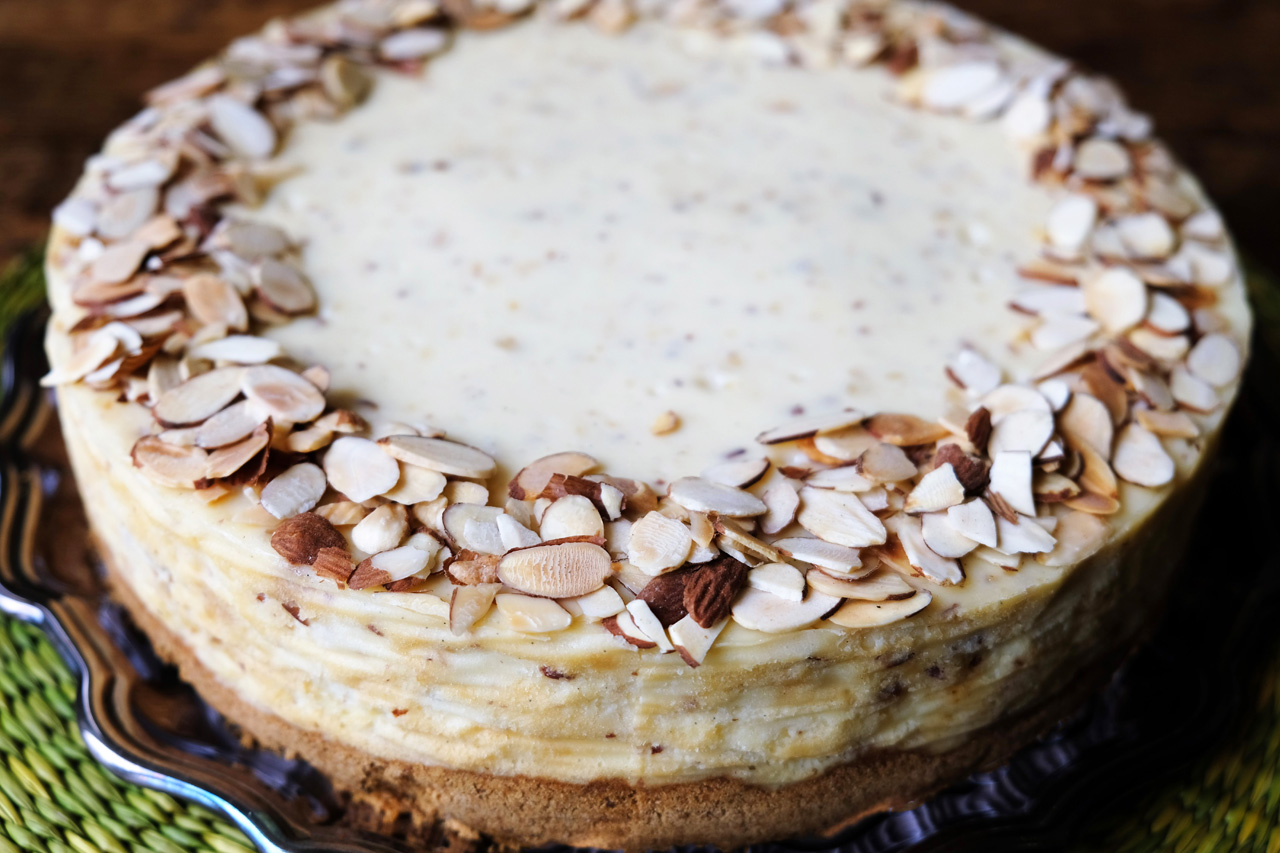 With the sweet arrival of spring comes the return of our cheery Almond Marzipan Cheesecake! Get ready to shake off the winter blues and get set to celebrate Easter. Our feature cheesecake is a blissful blend of fragrant marzipan and accents of crispy-flaked almonds, made just for your sweet pleasure.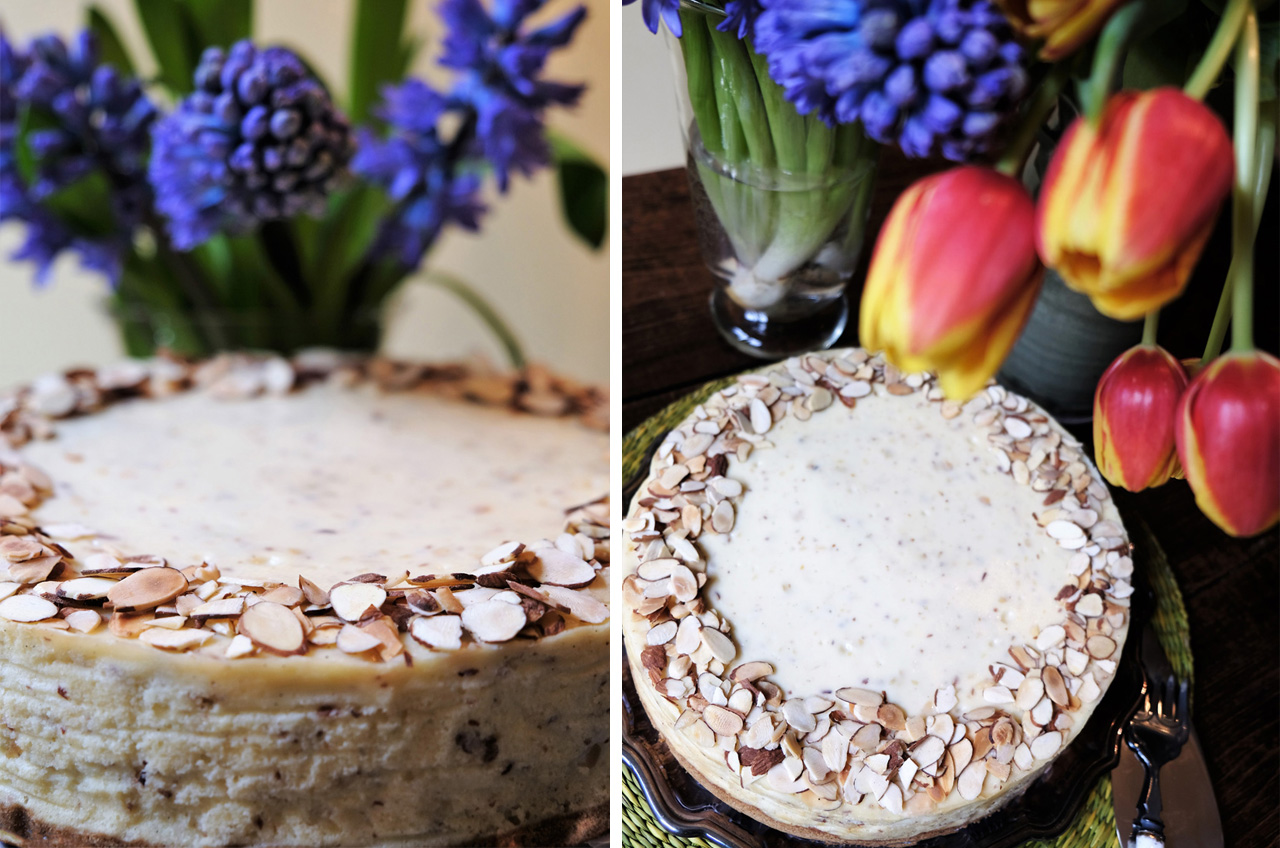 Warm Flavour and Sweet Scent of Almonds
Like the bloom of spring, the Almond Marzipan Cheesecake brings joy with its warm flavour and sweet scent of almonds. Our beloved cheesecake ingredients and house-made marzipan are whipped into a luscious filling, dotted with almond specks. It's complete with a graham crumb crust and crown of almond flakes. Each bite is certain to brighten up your senses and your day!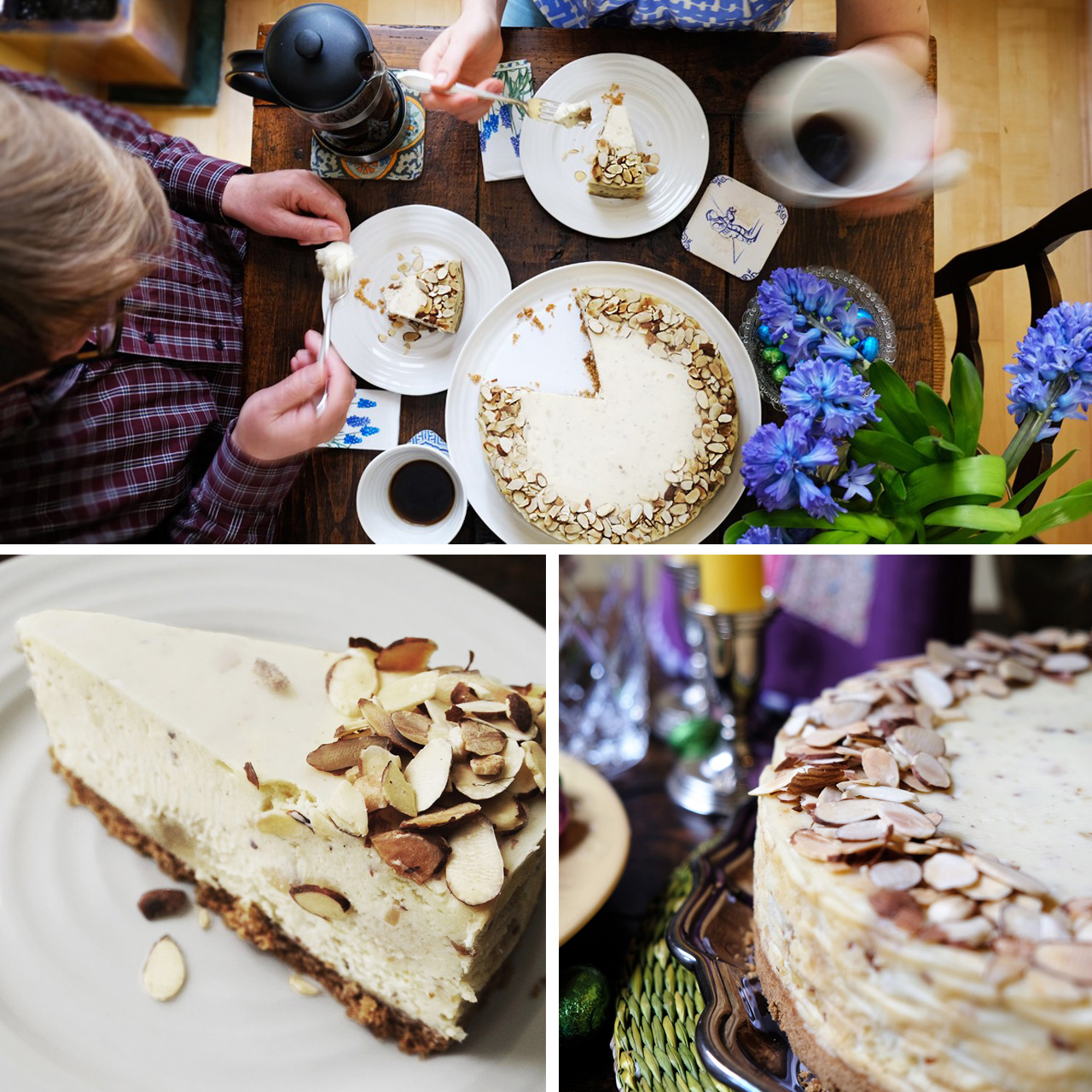 A Sweet Ending to Any Easter Meal
When it's time to prepare your Easter feast with friends and family, be sure to add a sweet ending to the meal with an epic dessert. Make it effortless with a sensational Almond Marizpan Cheesecake; so incredibly delicious, everybunny will want seconds!
Crafted in-house, the Almond Marizpan Cheesecake comes in 6", 8" or 10" to suit any number of dinner guests, but is also available by the slice. This current feature, along with 8 regular cheesecake flavours, can be purchased at any of our five Trees Organic Coffee locations.
Hoppy Easter!