2 Cheesecake Slices for only $12 – January 2018
With the holiday spirit of giving still in the air, we've got a cheesecake special offer to welcome the New Year! Choose any 2 cheesecake slices for only $12 plus tax from 5pm to close every day until February 4! Pair 'em, share 'em!
Mix and Match With 28 Possible Cheesecake Combos
Get a fun start on 2018 that is doubly delicious as you mix and match Vancouver's best cheesecake flavours to find your favourite duo while enjoying some cost savings. Any pair of cheesecake slices is only $12. With our 8 signature cheesecake flavours, imagine the possibilities with 28 different winning combos.
A slice of Raspberry White Chocolate cheesecake with the Chocoholic cheesecake may be the perfect match for the chocolate fan. Opposites attract in a union of Key Lime cheesecake and Maple Walnut cheesecake slices. Find a symphony of comfort in a duet of Blueberry cheesecake and Chocolate Cherry cheesecake. Get the best of both worlds with a classic New York cheesecake alongside the chocolate-coffee deliciousness of Mocha cheesecake. That's just a few ideas. What will be your dream combo?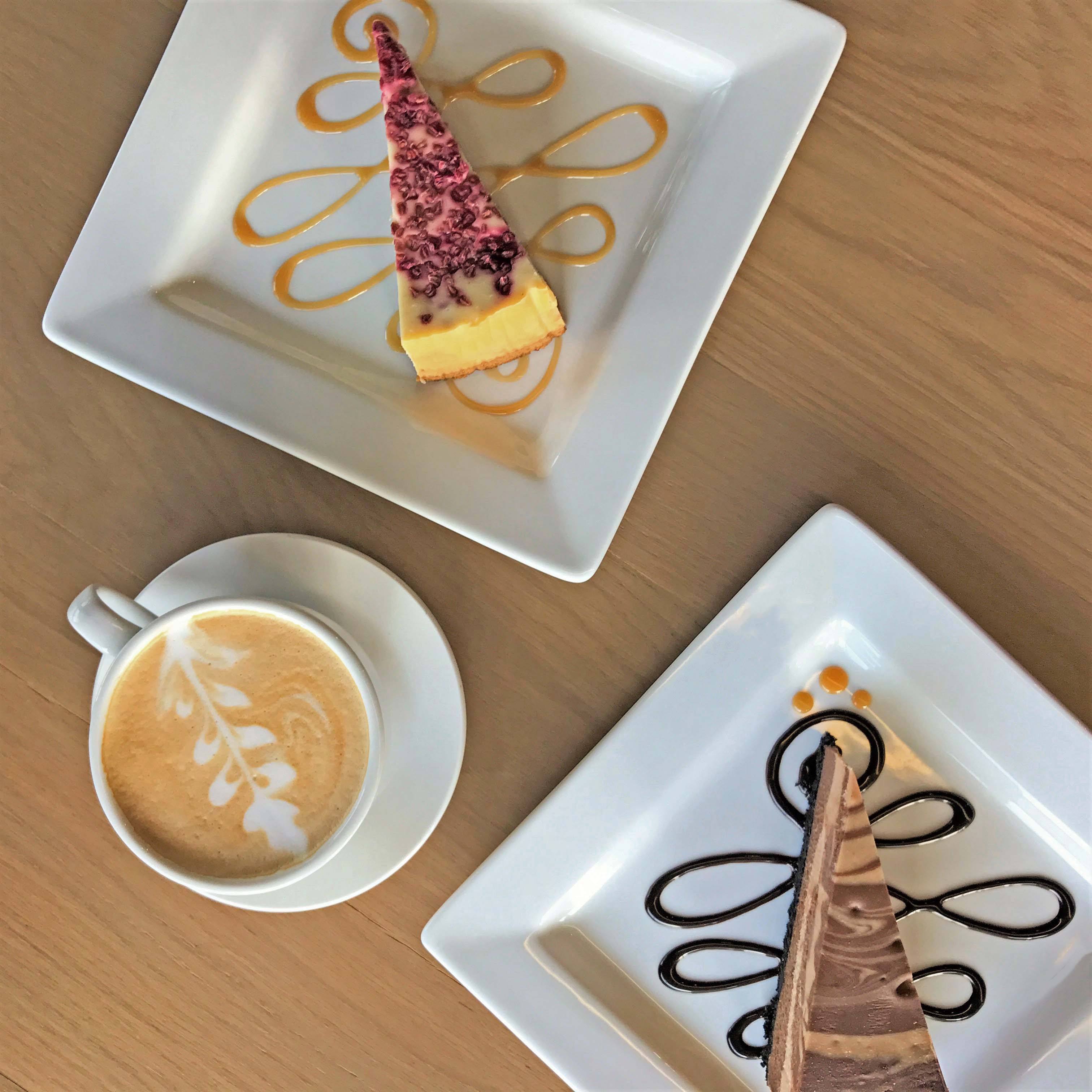 * Purchase any two regular priced cheesecake slices of any flavour for $12 plus tax. Not valid in conjunction with any other offer. This price point is available from 5 pm to closing, daily until Feb 4 at participating Trees Organic Coffee & Roasting House locations.