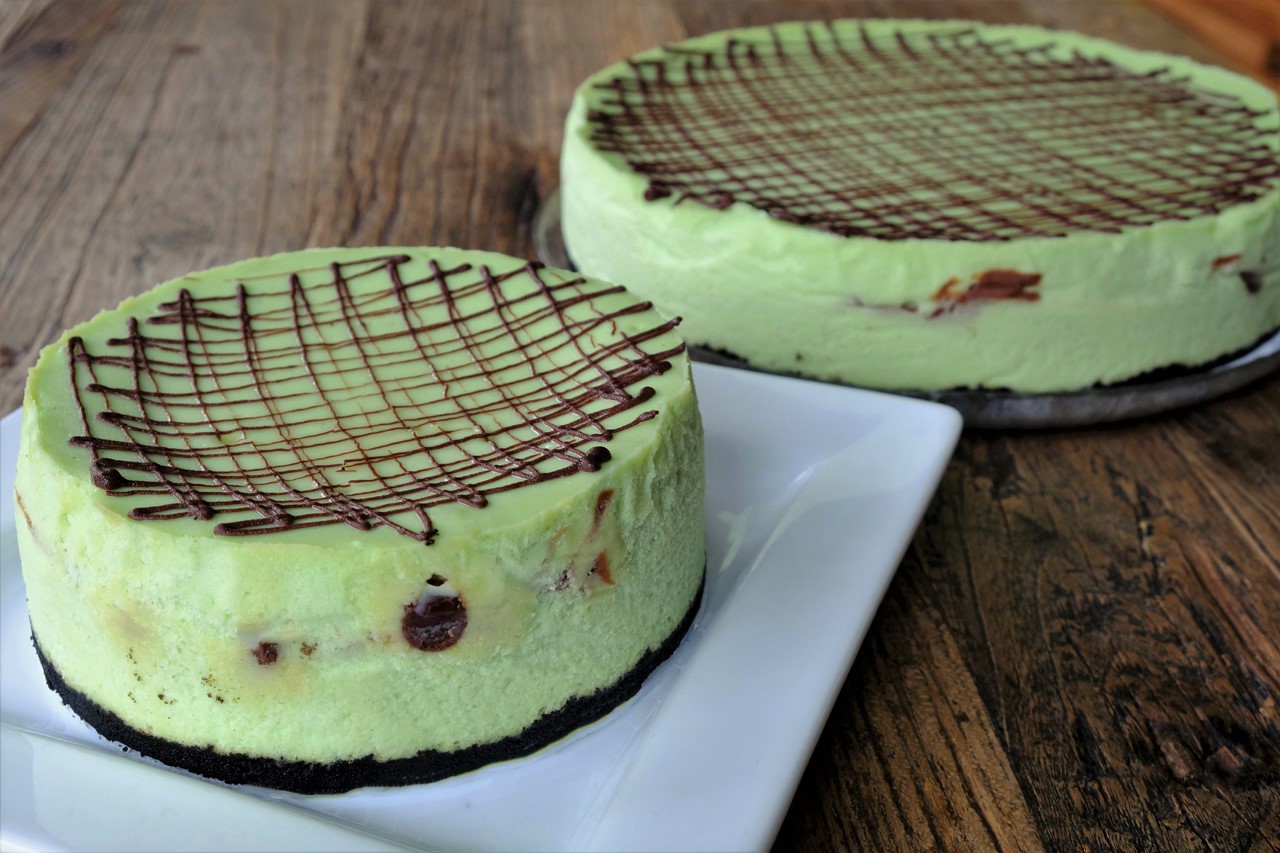 Our current feature – Mint Chocolate Chunk Cheesecake – will have you swooning! This cheesecake lifts the classic combination of refreshing peppermint and luscious chocolate to an irresistible level.
Irresistible Peppermint and Chocolate At It's Best
It's a match made in heaven – our velvety cheesecake filling mixed with the much-loved classic duo of peppermint and chocolate. Add in noble chunks of chocolate, a chocolate crumb base, and a topping of chocolate drizzle for a cheesecake of irresistible proportions. The Mint Chocolate Chunk Cheesecake is the cake to swoon over this month. It will satisfy any or all the cravings you may have for the best mint and chocolate dessert.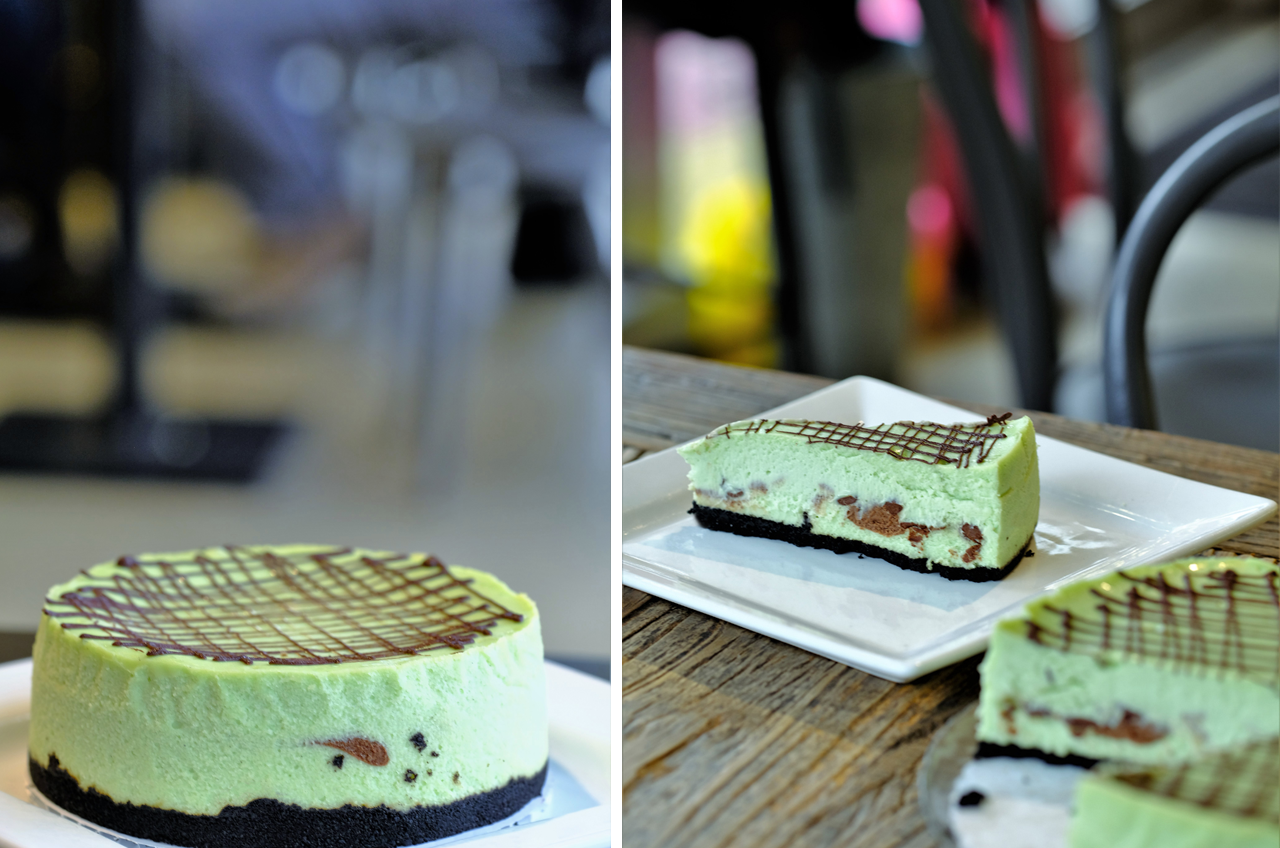 Resistance is futile – go and enjoy a slice of our mouth-watering feature cheesecake with hot coffee, tea or apple cider at any of our five cozy café locations. Or, take a slice out as a home or office treat. Or, order a whole cheesecake for any occasion. Baked in house, our cheesecakes are available by the slice, or in 6′, 8′, and 10′ sizes.