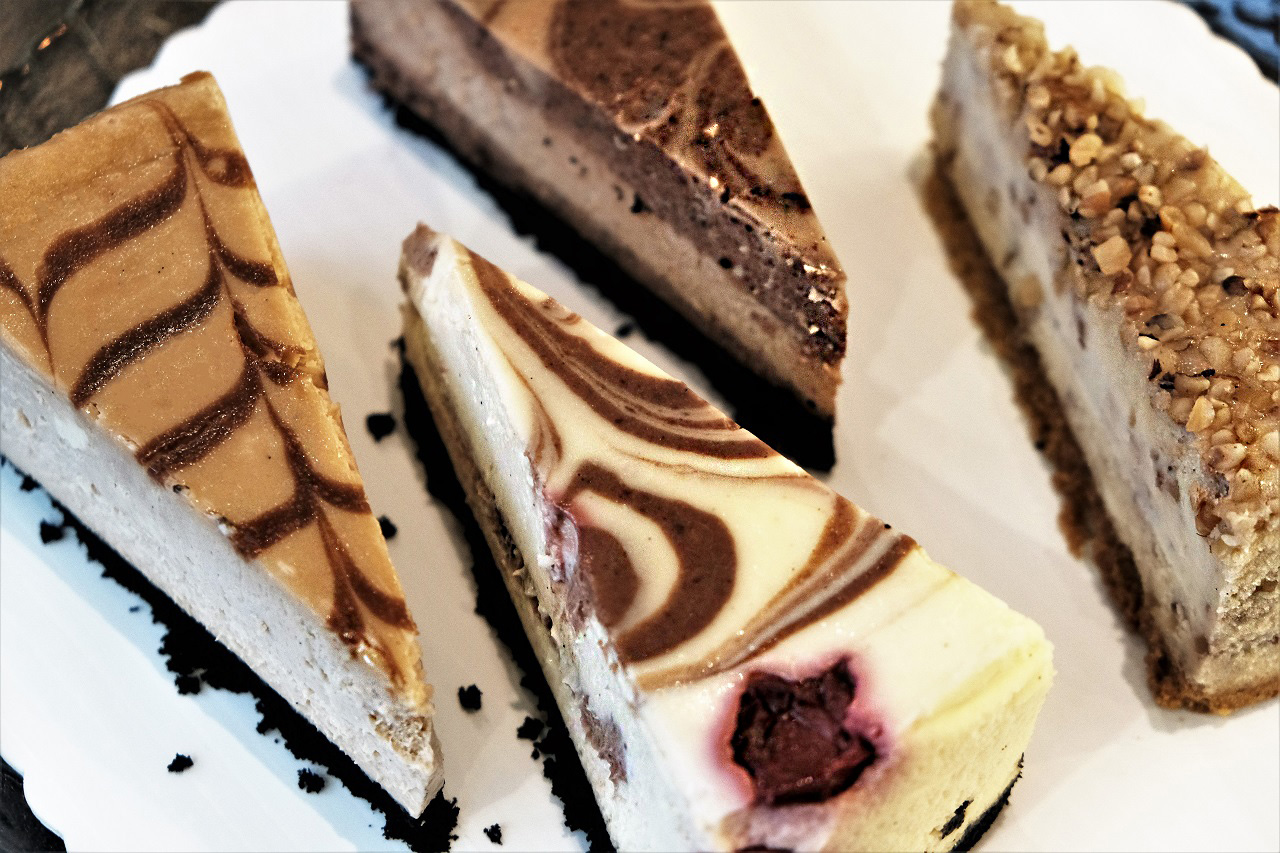 To all the comfort seekers craving heart-warming flavours for winter, we're recommending four of our most comforting cheesecakes with the coziest combinations – chocolate and coffee (Mocha), chocolate and cherry (The Sin), dark and milk chocolate (Chocoholic), and maple syrup and crunchy walnuts (Maple Walnut).
Feed Your Craving for Comfy Flavours
Enjoying more comfort is about savouring the simple moments found throughout your day. Reading a book indoors while hugging a mug of coffee when it's drizzling outside, or cozying up by the fire with a knitted blanket at home. Finding a quiet nook by a café window where you can people watch the day away. These moments are not fleeting when they are intentional. One of the most satisfying ways to fill that inclination for all things that make you go "mmm" is to, well, feed it. Cheesecake is a true comfort food. It's full of ingredients that satiate any palate, it holds sentimental appeal, and it's one of the most mouth-watering cozy foods you could devour.
Welcome more comfort into your life by sinking into one of our delectable cheesecakes, particularly the following four comfy flavours. Retreat into one of our 5 café locations to enjoy cheesecakes by the slice or take a whole cake to satisfy everyone's craving at home.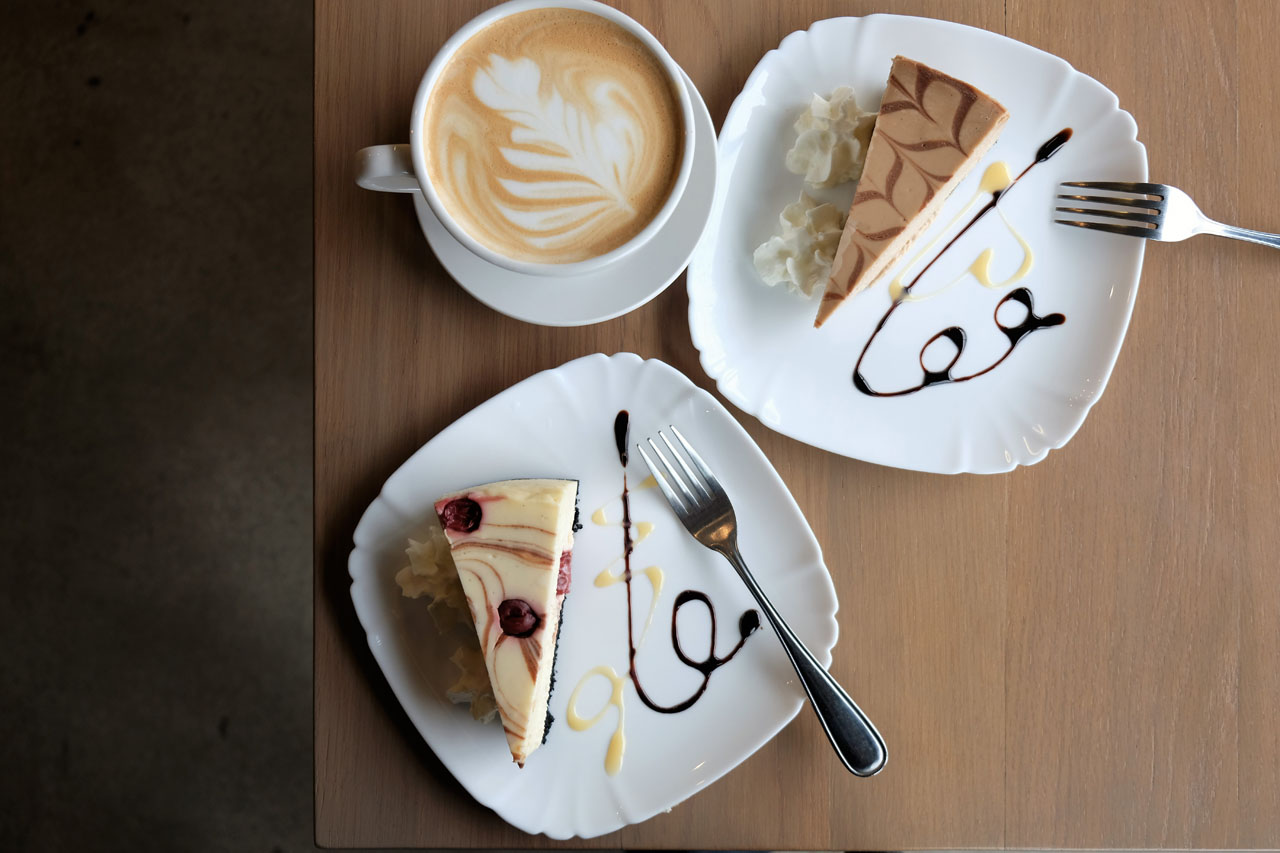 Mocha Cheesecake
Rich espresso and creamy chocolate could very well be the ultimate combination for a comforting classic. Each bite is smooth and creamy as you delve into the exquisite coffee-chocolate flavours on a divine graham crumb base. That is comfort you can sink your teeth into.
The Sin – Chocolate and Cherry Cheesecake
Where's the sin in this? With the combined tastes of real Belgian chocolate and sour Morello cherries, this is one sinfully sweet dessert. The intense deliciousness of the thick and silky cheesecake filling rests on even more chocolate found in the chocolate crumb base. Now that's a comforting sin!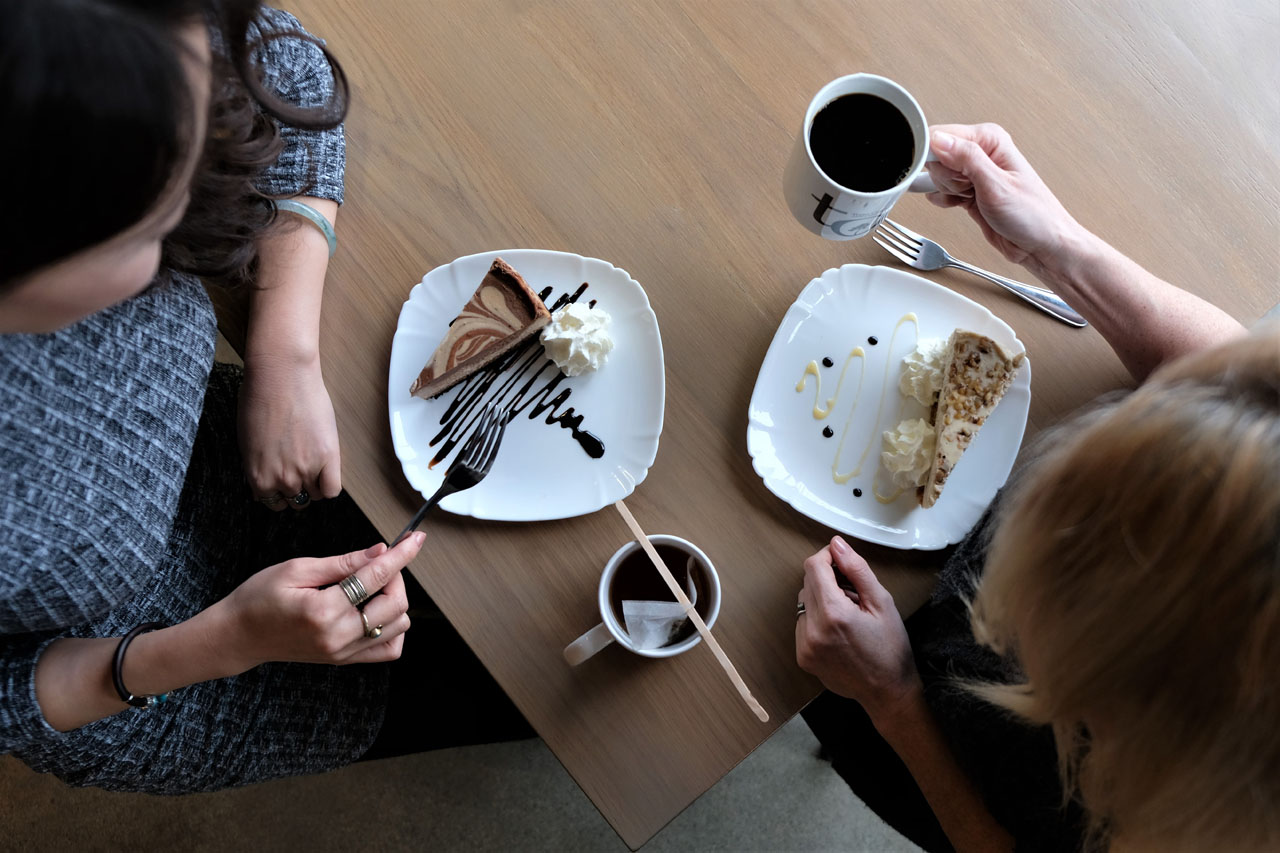 Chocoholic Cheesecake
The boldness of dark chocolate, swirling with softer notes of a creamy milk chocolate, reminds you just how comforting it is to be a serious chocolate lover. This is the cheesecake to take you over the top as you enjoy the intensely creamy and indulgent bites of the hearty dark and light chocolate filling, grounded on a luxurious chocolate crust.
Maple Walnut Cheesecake
This is the cheesecake that holds you in the moment of comfort while you taste each scrumptious bite. Earthy tones of a crunchy walnut base alongside the sweet fresh taste of pure maple syrup will deliver to even the most scrutinizing comfort seekers.
The good news is that these four flavours are on our regular cheesecake menu so you can feed your desire for comforting desserts any time of the year!