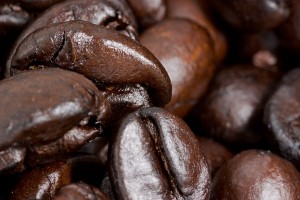 Last night, I heard a line on TV that made me laugh out loud: "No one under 25 drinks coffee anymore," says a 1960s-era accounts executive in the second season of Mad Men (I'm just catching up on DVD). "Just Pepsi. They pour it on their Frosted Flakes."
How times have changed.
It's hard to believe that there was a time when coffee and café culture wasn't part of the overall cultural bedrock of our society. According to a 2010 Ipsos Reid study on coffee consumption trends, "88% of Canadians surveyed claim that they drink at least 1 cup of coffee in a typical day, with those coffee drinkers averaging 3.2 cups per day."
In the 1960s, a "person on the street" might not have been able to tell you the difference between an espresso and a cappuccino, or a latte and a macchiato – or for that matter, the difference between a light roast and a dark roast. Ordering a cup of coffee was utilitarian and choice was severely limited: "Cup of coffee, black." You handed over a bit of change in your pocket and that was that.
We've come a long way. Consider some facts courtesy of the Ipsos Reid study and Canadian ministry of Agriculture and Agri-food:
While coffee isn't grown in Canada, it's been around us for a long time. The first reference to coffee being drunk in North America was in 1668.
With 14 billion cups consumed in Canada every year, coffee is the most popular hot beverage and the number-one foodservice beverage in Canada.
Measured by volume, "sales of coffee accounted for about 16% of all non-alcoholic beverage sales in 2008".
"Outside the home or workplace, coffee drinkers enjoy an average of 3.5 cups of coffee per week in cafes and restaurants." (Ipsos Reid)
We're drinking a lot more coffee, but we have increasingly refined tastes. 71 percent of coffee drinkers cite flavor as their most important criteria for choosing what they drink – and naturally, that influences which cafes they go to (63 percent of coffee drinkers base their loyalty to a café based on the taste of the coffee they have on offer – which makes us feel pretty good, given the number of customers we see day after day and week after week. Clearly, our Vancouver and Richmond-based cafes are brewing up coffee people like to drink.
Got your own interesting coffee facts to share, or have an opinion on your own coffee-drinking habits? Leave a comment!