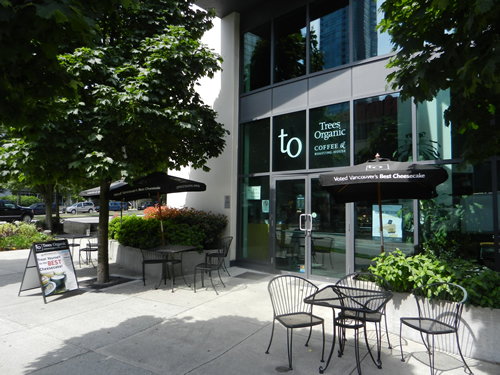 Trees Organic Coffee House's café in Yaletown at 1391 Richards Street is having its third birthday on Thursday, August 30 and you're invited!
There's going to be free samples of Trees' award-winning cheesecake, prizes and more.
"Has it really been three years?" asks Trees Organic café owner Doron Levy with a smirk. "But seriously, we're proud to be part of the thriving Yaletown community. This area has become one of Vancouver's most historic and exciting neighborhoods and we're just excited to be part of it. Come one, come all!"
Trees Organic. Part of a Historic Yaletown Community
Each of Trees Organic's cafes has its own style, influenced by the neighborhood where it belongs. The Yaletown café in particular has been described as a "European style café – laid back & somewhat bohemian". They have helped to promote local artisans and entrepreneurs, as when the cafe hosted a Yaletown Mini-Market.
The café moved in after the neighborhood had already undergone much of its transformation into a modern neighborhood that pays homage to its working-class, industrial warehouse roots in the 1880s and 90s. In its earliest days, Yaletown housed rail workers and repair shops, where a community that ran on steam and pioneer grit helped lay the groundwork for a much larger city.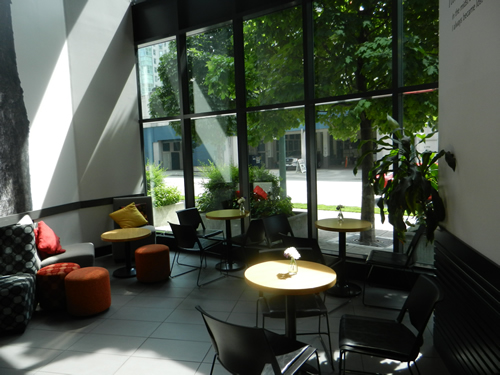 On these streets today with their old brick facades, work-live apartments share space with trendy storefronts and glass-and-steel offices. In 2009, Several new towers along Pacific Avenue in a hitherto neglected southwest part of the Yaletown area were just coming into their foundations as Trees Organic opened up its doors.
The people who work at Trees know the history well and have seen the neighborhood change. "Today, foodies, café aficionados, young tech-savvy hipsters, urban professionals, artists and students enter our café to sample some of the world's finest organic fair trade coffee," Doron says. "I like to think that we'll be a part of Yaletown's community 30 years from now when people look back with nostalgia on these years."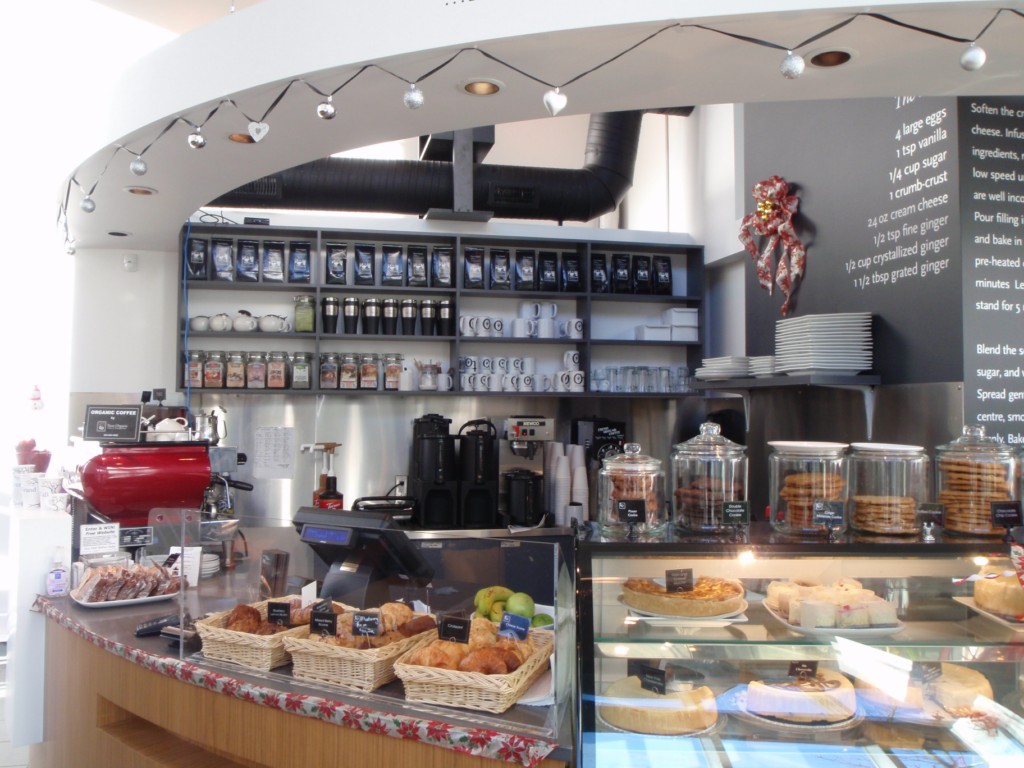 Come Celebrate at our Café in Yaletown this Thursday, August 30! We're open between 7 am to 10 pm. See you soon!